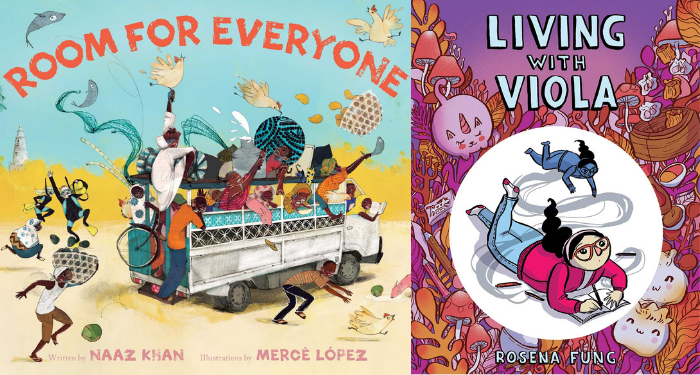 Children's
15 Must-Read October Children's Book Releases
This content contains affiliate links. When you buy through these links, we may earn an affiliate commission.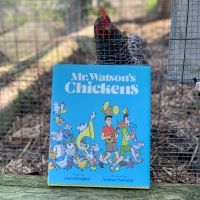 It's finally Fall! Time for pumpkins, scarves, leaf jumps, and all things cozy — and nothing says cozy like books, right? A book and a pumpkin scone, maybe? With tea. It's still warm where I live in Tennessee, but leaves have begun to fall and the temperatures are slightly lower, so my daughter and I are spending lots of time outside, often bringing books with us. In fact, I brought Mr. Watson's Chickens (a picture book on this list) with us on a walk to the community garden's chicken coop last week and had a delightful time showing the book to the only surviving chicken there. She loved it! She walked right up to the book and gently clucked at me the entire time I read it. She was quite possibly hoping I would feed her, but it was a delightful experience nonetheless.
October children's book releases have new books in popular series, popular authors making their children's book debuts, and new authors with instant classics. Community is a common theme amongst all age groups. The newest Innosanto Nagara board book, Together, celebrates togetherness, the picture book Room for Everyone shows a bus in Zanzibar welcoming everyone along the way, and Gayle Forman's middle grade debut Frankie & Bug depicts the importance of found family for marginalized communities. October's new releases have an excellent selection of books for every reader.
October Board Book Releases
October Picture Book Releases
October Middle Grade Releases
---
Looking for more new children's books beyond these October children's book releases? Check out my July, August, and September lists. Also make sure you're signed up for Book Riot's kid lit newsletter, which reviews weekly new releases.