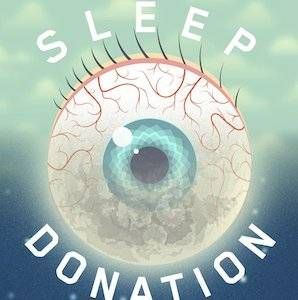 Fiction
Are Novellas Coming Back Into Style?
This content contains affiliate links. When you buy through these links, we may earn an affiliate commission.
I was so excited to hear that Pulitzer finalist Karen Russell (author of novel Swamplandia! and short story collections St. Lucy's Home for Girls Raised by Wolves and Vampires in the Lemon Grove) had a new work coming out this spring. Then I heard it was a NOVELLA and I seriously heard train wheels screech to a stop in real life. "Wait, novellas are a THING again? Are smelling salts and fainting couches things again too?"
Of course I jest, I know that novellas have not gone extinct like Jurassic Park dinosaurs, but I do think of them as a fringe form, something rare and not often seen like, I don't know, birds in the Galapagos with weird colored feet.
But now I'm hearing the word "novella" pop-up more and more in the world of fiction. In addition to Russell's recently published e-novella Sleep Donation, there's also Colum McCann (author of National Book Award-winning Let the Great World Spin)'s 2014 Kindle Single Gone, Adelle Waldman's prequel Kindle Single to her bestselling debut The Love Affairs of Nathaniel P.., and Lydia Netzer's (author of bestselling novel Shine Shine Shine) e-novella Everybody's Baby, which was published June 3rd. These are literary fiction authors who are early to mid-career experimenting with both the form and medium (these books are all exclusively e-published) and I think it's pretty exciting that the novella is becoming a viable option for authors who have a story to tell that's too long for a short story, but not long enough for a full-blown novel.
Novellas have also launched the careers of a couple authors who are now coming into their own as novelists. The independent publishing company Nouvella (formerly Flatmancrooked) boasts novellas (in print and e-book) from two authors with highly anticipated summer novels, Emma Straub (her novella is Fly Over State*, her second novel The Vacationers will be published this June) and Edan Lepucki (her novella is If You're Not Yet Like Me, her debut novel California hits shelves this July).
I'm not saying the novella has DEFINITELY come back into style. There's just too few current and prominent examples to make that statement confidently. It's an art form that still sounds too old-fashioned to be considered new-fashioned. I'm serious, just try saying "novella" without feeling like you're living in La Belle Epoque. That said, I think the e-novella is a very brainy addition to the e-book universe. An author can write a shorter work in between longer works, have the price reflect the length (every novella mentioned in this piece is in the $3-5 range), and tell a story that is maybe not novel-length, but is, all the same, worth telling.
I know there's been experimentations in YA, commercial/genre fiction with this form as well (the one definite example I can think of is Veronica Roth's Four, a volume that contains three novella-length pieces told from the perspective of the Divergent series' romantic lead Tobias). These aren't my genres, so I'm not as up to speed with all the machinations occurring within, but it seems like across the boards toes are being dipped into novella waters. I'm more than a little excited to see which other authors I like and follow jump aboard the novella ship next.
How do you guys feel about this old art form becoming new again?
* It looks like Flyover State is out of print, but it's a part of Straub's short story collection Other People We Married, which is worth the read anyway because it's the tops.