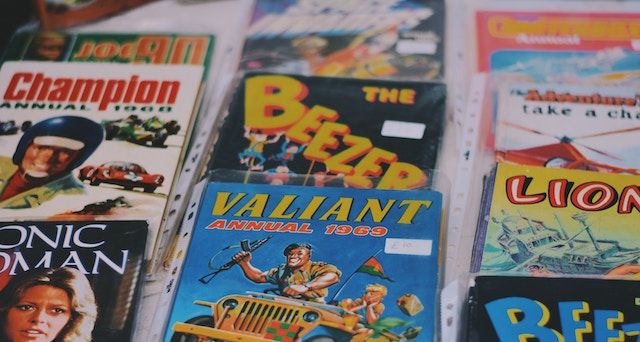 This content contains affiliate links. When you buy through these links, we may earn an affiliate commission.
In the past few years, we've seen the revival of many 1980s, 1990s and even older franchises in movies, TV shows, and comics. It's a great time to be a Millenial or Gen X and see our beloved kid shows revived and transformed in fun and exciting new ways. I've put together a list of ten comics that I'm terming nostalgic comics. These are comics based on TV shows, old comics, favorite books, and even a board game. Dive into the past with some twists!
The Flintstones
by Mark Russell, art by Steven Pugh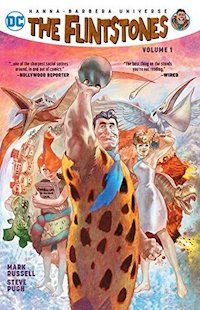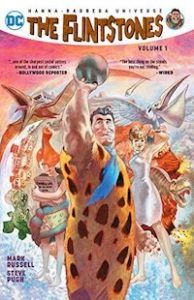 When I was told that The Flintstones was one of the best comics of 2017, I did a double take. The Flintstones? I was intrigued and took a dive into this two volume series. It's the Flintstones…with a critique of capitalism in society. Barney and Fred are war veterans trying to make it in their world. But they learn the system is not set up for them.
The Jetsons by Jimmy Palmiotti and Amanda Conner, art by Pier Brito
At the same time as the Flintstones, The Jetsons were also rebooted. While The Flintstones commented on capitalism, the Jetsons comics are a critique of technology in the world. In this reboot, Jane is a famous scientist and Elroy still likes to break the rules with technology. This time Elroy might have gotten in a little too deep…
While this is a bit older reboot than some of the others on the list, I thought this list would bereft of the next two titles. When the Hardy Boys are accused of the murder of their own father, Nancy Drew helps them figure out the real murderer in a maze of lies, deceit, and more.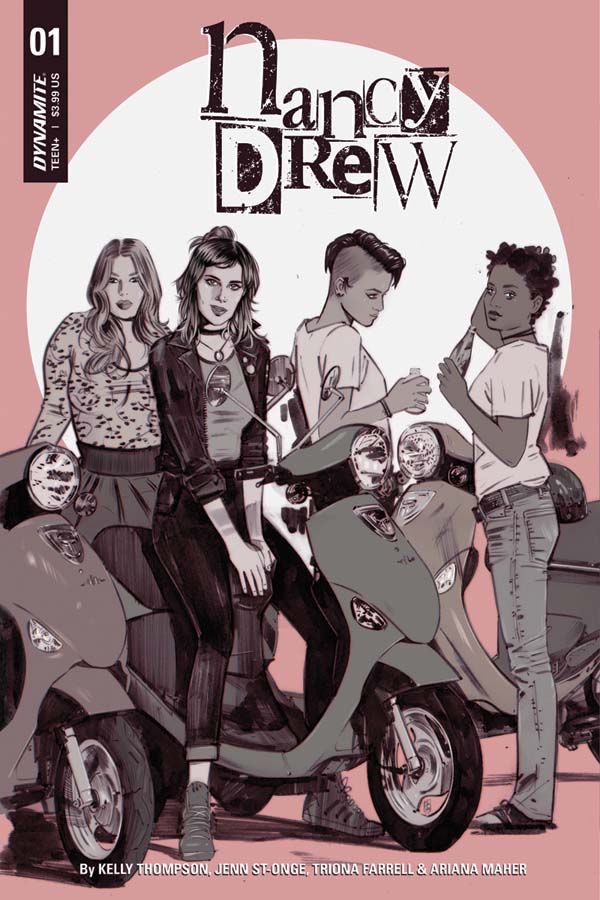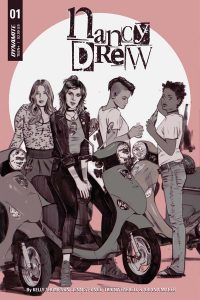 This is a Nancy Drew standalone! Nancy Drew finds herself pulled back to her hometown. She teams up with her friends to figure out who wants to kill her. All sorts of Nancy Drew goodness.
Before there was the Netflix show, there was the comic reboot. Like the show, Sabrina is the eve of her 16th birthday and must choose between being a mortal or witch. Trouble brews when an enemy from the past comes back to town. There's also a newly released miniseries written by Kelly Thompson and Veronica Fish that just released the second issue in May.
Clue by Paul Allor, art by Nelson Daniel
Clue made the list because the movie and the boardgame are classic features of my childhood. Also, I'm a big fan of murder mystery comics. Mr. Boddy invites the usual suspects to a dinner party and ends up dead, members of the party have to try to figure out who killed their host. Hijinks! Shocking twists!
Jem and the Holograms Volume 1: Showtime by Kelly Thompson, art by Sophie Campbell
Jem is a delightful reboot of the popular 1980s kids' cartoon with commentary on fashion and art. When Jerrica Benton teams up with her sister and friends, they reveal themselves as the Jem and the Holograms.
Jim Henson's Labyrinth: Coronation by Simon Spurrier, creator Jim Henson, art by Daniel Bayliss and contributions by Dan Jackson
In this exciting prequel, fans of the David Bowie movie get to see their beloved world expanded and learn some of the backstory of Jared before he became the goblin king. Moreover, Sarah wasn't the first woman to have to save a child from Jared.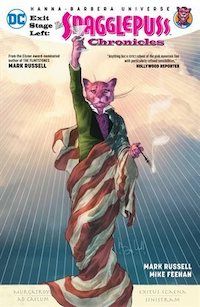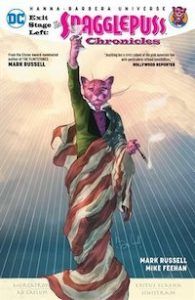 This title won the 2019 GLAAD Media Award Winner for Outstanding Comic Book. Snagglepuss is a gay playwright in the 1950s. However, the House Un-American Activities Committee is going after entertainers, many of who are Snagglepuss's friends. So far he's avoided their sharp eye but who knows for how long.
Archie by Mark Waid and Fiona Staples
And we'll end with Archie comic rebooted in 2015. If Fiona Staples is involved, you know it is good stuff. This Archie franchise takes the world we love and updates it for our current day and age.
---
What other comics from our youth are being rebooted? Want to read more about murder mystery comics? Check out this Rioter post. Hungry for more Hanna Barbera crossovers? Read this Rioter post as well.
Also In This Story Stream