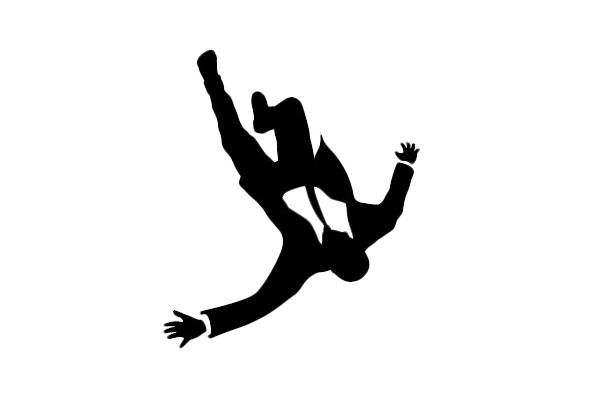 Lists
Nonfiction for the Life and Times of MAD MEN
Sometime today, my fellow Book Riot contributors will be posting their book recommendations for the characters of Mad Men. Although I wanted to get in on the fun, I didn't think I could make any smart suggestions because I haven't watched much of the show yet. Without cable, it's easy to fall behind.
Still, it's hard to be a regular pop culture consumer and not have some idea of Mad Men's big themes — sex and advertising and identity spun in a cloud of cigarette smoke and a puddle of dry martinis on Madison Avenue in the 1960s. Given my cursory familiarity, I decided to do one of the things I love best and create a nonfiction reading list inspired by the show.
I feel like I have to start out with a couple of obvious suggestions (so obvious, in fact, that one actually has "Man Men" in the title):
The Real Mad Men by Andrew Cracknell — Andrew Cracknell is a former copywriter who worked during the revolution of advertising that's portrayed in the show. To write this book, Cracknell interviewed advertisers — both men and women — who worked during the era. He also shows how many of the big campaigns we now recognize revolutionized the industry. Publishers Weekly said the book would be a hit for advertising geeks and people who don't even know who Don Draper is.
Mad Women by Jane Maas — In this memoir, "real life Peggy Olson" Jane Maas writes about her time as a copywriter the world of advertising in New York. Maas started her career in 1964 at Ogilvy & Mather, eventually becoming the president of an agency in New York. Honestly, who doesn't want to hear more about what life was like for the Peggy Olsons of the world?
But, of course, I have a few other suggestions for books with connections to the show that are slightly more tangential:
Fifth Avenue, 5 A.M. by Sam Wasson — One of the things that has always intrigued me about Mad Men is the way the show explores gender and gender dynamics. In Fifth Avenue, 5 A.M., social historian Sam Wasson uses Audrey Hepburn and her 1961 movie Breakfast at Tiffany's to explore the changing idea of modern womanhood though the '50s and '60s. A big focus of the book is the way media (advertising included) used messages of conformity to bring women in line, until Hepburn's Holly Golightly helped push the envelope. It's a breezy but thoughtful book.
The Race Beat by Hank Kilbanoff and Gene Roberts — Although race isn't a huge theme of the show (at least, from the episodes I've seen), I don't think a list of books inspired by a show set during the 1960s would be complete without at least one book about race relations in the United States. I think The Race Beat comes close to fitting in, as it looks at the way American journalists helped shape the way people thought about race at the time (similar to the way advertising executives hoped to mold minds towards their projects? Ok, it might be a stretch, but this book won a Pulitzer Prize!).
The Art of Choosing by Sheena Iyengar — Advertising is all about choices, convincing consumers to pick your product over a different brand of the same product. In The Art of Choosing, business professor Sheena Iyengar writes about her many years of studying choice and what factors influence our choices. For example, one of Iyengar's studies discovered that consumers feel more satisfied with their choices when they have fewer options to start with (as opposed to her hypothesis, that people are happier when they have more things to choose from).
Drink by Iain Gately — No Mad Men inspired reading list would be complete with a book about booze. My suggestion — and I'm absolutely open to finding others — is Drink: A Cultural History of Alcohol. Starting in Ancient Egypt and flowing straight through to the present, author Iain Gately looks at how alcohol has played a role in major historical moments as well as the story behind some famous drinks and famous drinkers. Gately has also written a cultural history of tobacco (simply titled Tobacco), which could find a place on this list.
Have any other nonfiction recommendations for the Mad Men fans of the world? I'd love to hear more.