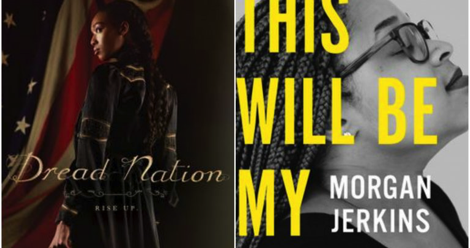 Nonfiction
Nonfiction Pairings For New & Upcoming YA/Crossover Books
This content contains affiliate links. When you buy through these links, we may earn an affiliate commission.
Obviously, this is not every YA release I'm stoked for; gods have mercy, this list of five (well, secretly six) was hard enough.
Once upon a time, my first question about any nonfiction title was, "Does it come as a graphic novel, though?" Lately, I've found myself picking up more and more nonfiction. I think working in a bookstore has just amplified my insecurities, specifically the feeling that maybe I'm just a fake book nerd? I guess reading the books I wouldn't have otherwise picked up is my solution, which all things considered, is not the worst idea.
Having just finished Ijeoma Oluo's So You Want to Talk About Race? around the same time I started reading Jacqueline Woodson's new edition of If You Come Softly—both of which I hope will make their way onto many a school's syllabus—made me wonder what other YA books could be paired with some of the brilliant non-fiction coming out this year.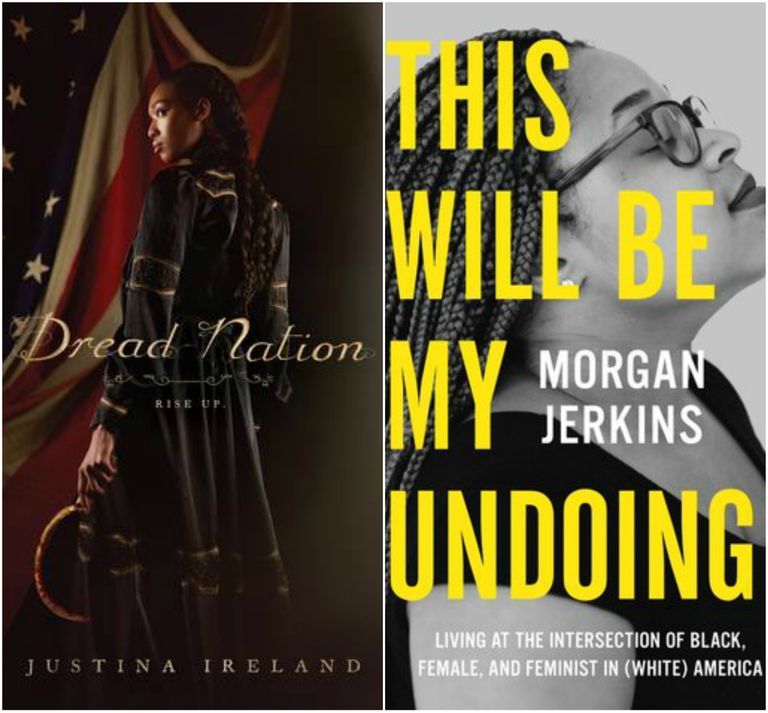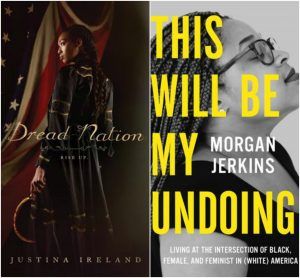 Since Dread Nation by Justina Ireland just came out this month—and it is a book I cannot wait to bully everyone into reading, not sorry—I wanted to start there. Though, I may have come up with a pairing that doesn't quite make sense? Dread Nation with Morgan Jerkins' This Will Be My Undoing. But it worked for me. Both Jane and Morgan are young voices that are refreshing in their own ways. With Jane, it's her determined manner that sets her apart. I mean, I've seen determined YA protagonists before, but none quite like Jane. She is now and forevermore my favourite YA SFF/historical protagonist, bar none. With Morgan, it's her ability to write about her vulnerabilities with absolute clarity and courage that makes her book a memorable one. Morgan is open where Jane is very guarded, and when you reach the last few chapters of Dread Nation, you'll see why their voices work so well together.
Oh, and for the record, while I loved Oluo's book, I do think When They Call You a Terrorist: A Black Lives Memoir by Patrisse Khan-Cullors may be a bit more appropriate for If You Come Softly, sadly.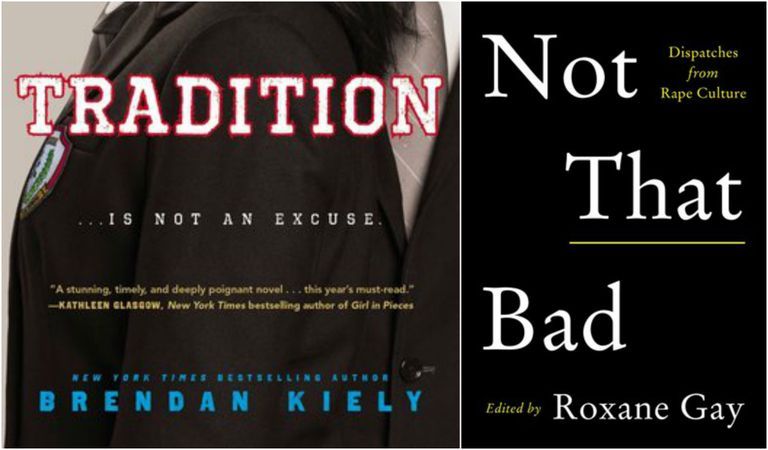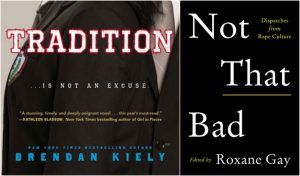 Brendan Kiely's Tradition, coming out in May, is bound to be an important book, adding to the ongoing conversation about consent, assault, and rape culture. Judging by his work with Jason Reynolds on All American Boys, Kiely writes with great skill and even greater empathy. I am very interested to see what he does with this private school's "dangerous" traditions. I do have the feeling that it would feel like a more complete story when read alongside Not That Bad: Dispatches from Rape Culture, a collection of essays edited by Roxane Gay. I am sure that both books will put in a rage and/or have me crying, but I am still looking forward to them and I hope you are too.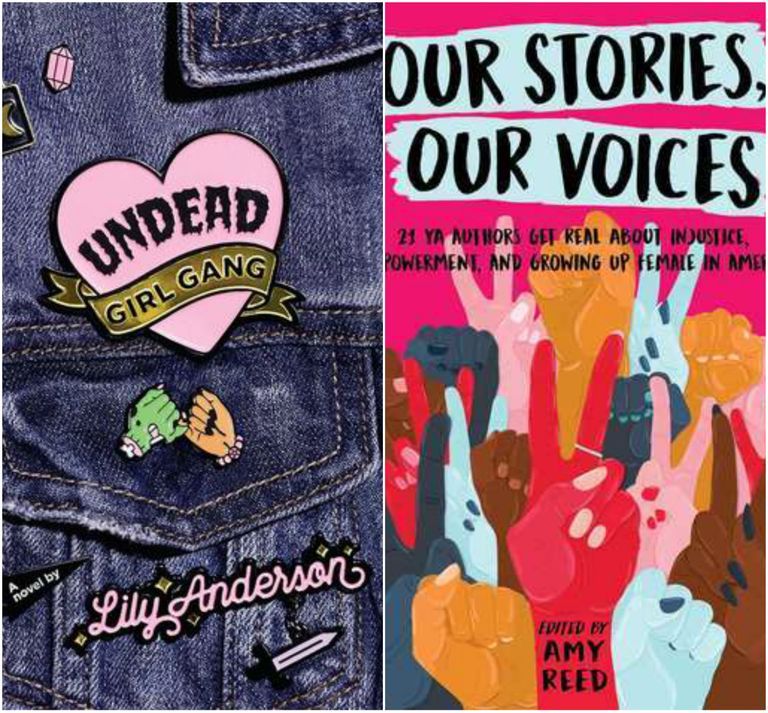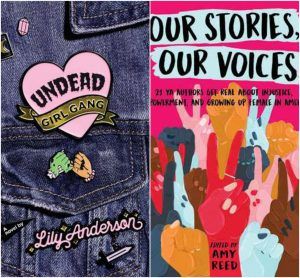 The next pairing I am very excited about is Undead Girl Gang by Lily Anderson, about Mila Flores, who raises her best friend from the dead only to find out that her death wasn't, in fact, due to a suicide pact…but murder. I have heard multiple people praise the way the protagonist is written, the way her fatness and her being Latinx is explored. I can't wait. You know what else I can't wait for? A bunch of YA authors talking about injustice and what it's like to grow up as a female-identifying person in America. Why, yes, that is a thing: Our Stories, Our Voices: 21 YA Authors Get Real About Injustice, Empowerment, and Growing Up Female in America, edited by Amy Reed. Looking at the contributors' list, it could probably have been more diverse, but it still looks like a valuable collection. I'm fairly certain there will be at least one essay that reflects Mila Flores's intersecting identities, maybe even yours.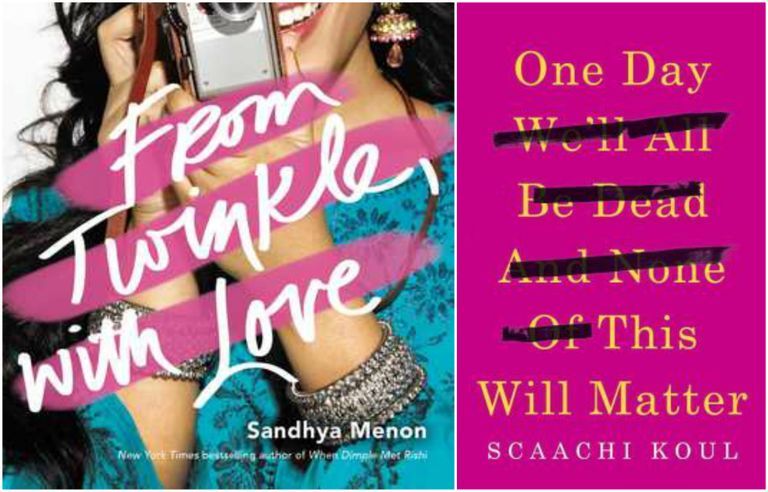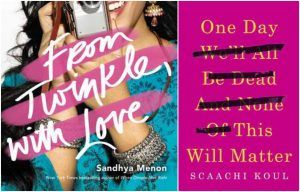 From Twinkle, With Love by Sandhya Menon (who also happens to be one of the contributors for the aforementioned anthology edited by Amy Reed) is my most anticipated read of 2018. I live for the desi girls Menon writes and I also live for the desi girls she does not write, including real ones like Scaachi Koul. I am not a first-generation anything. I am an immigrant having clichéd, conflicting feelings about being an immigrant, but that does not mean I can't and don't love other diaspora experiences. But Scaachi Koul's collection of essays, One Day We'll All Be Dead and None of This Will Matter, is one that I not only loved to read but also found myself in. Same with When Dimple Met Rishi. Are my experiences even vaguely similar to Dimple or Scaachi? Nope. Do I still feel visible and seen? Hell yes. For every South Asian reader (or maybe just any reader, really), this is my penultimate YA/NonFic pairing.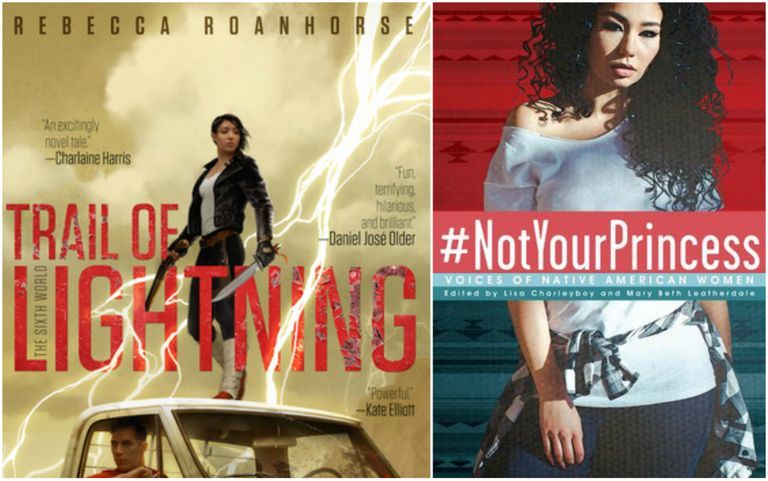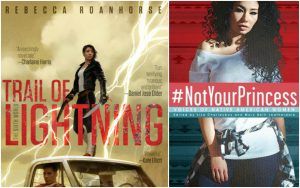 My final pairing makes use of a book that, like Scaachi's book, has been out for a while, but I haven't had the chance to read just yet. Of course, I already know what I'm going to read it with. The non-fiction collection I'm talking about is #NotYourPrincess: Voices of Native American Women, edited by Lisa Charleyboy and Mary Beth Leatherdale. I would love to read this collection in time for Rebecca Roanhorse's Trail of Lightning, due to be released in June. Something about the cover for Trail of Lightning makes me feel like "Not Your Princess" would be an apt subtitle, just like "Rise Up" for Ireland's Dread Nation. *sigh* Is it summer yet? Well, at least I can read about real-life badass NA women until Roanhorse's book drops.
Looking for more? Check out 5 YA Fiction and Nonfiction Pairings, our non-fiction discussions, and our YA discussions.