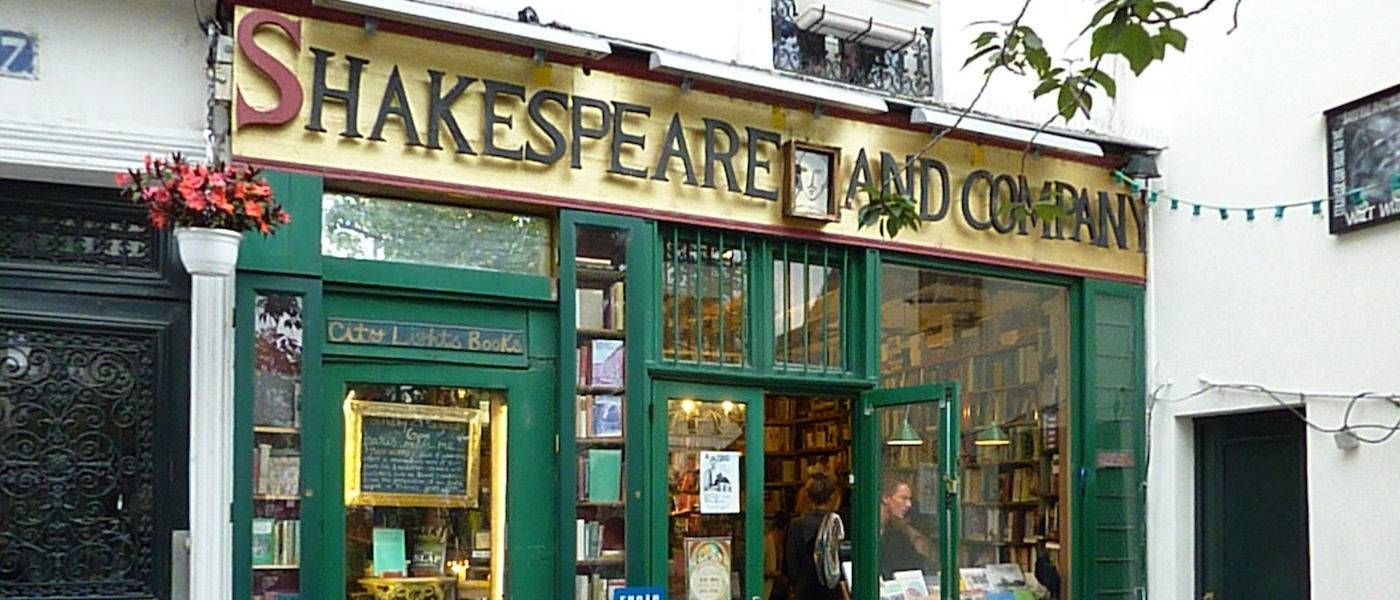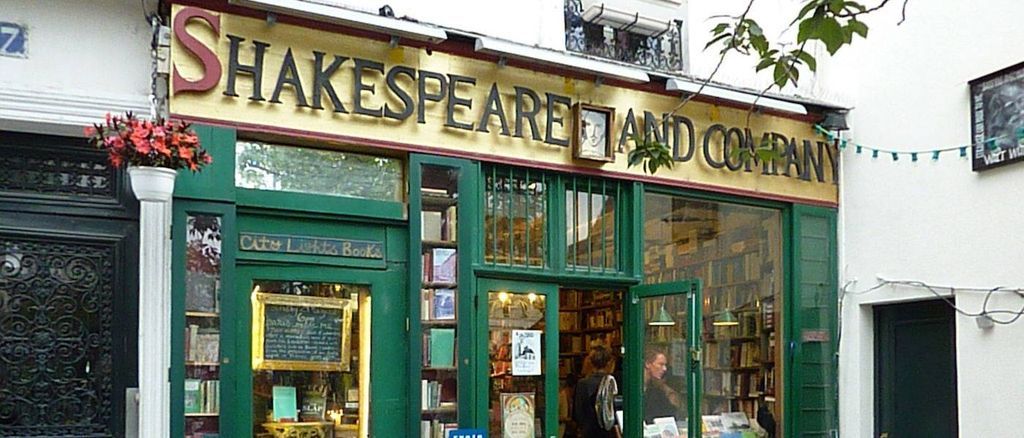 I woke up on a plane that I did not remember boarding, about half an hour away from landing in Paris. This was near the end of September in 2011, and I had never flown internationally before. Flying horrified me, filling me with that type of inner turmoil that is entirely selfish. To mitigate the fear, I had downed a couple shots with some businessmen at one of the airport bars in JFK, and washed them down with a couple pints of beer out of sheer anxiety. This resulted in a unmemorable boarding, followed by a prompt seven hour nap, which resulted in me waking up flustered and befuddled.
When we landed at de Gaulle, around six in the morning, I watched the sunrise through a hungover haze. I bought an overpriced bottle water. I realized I had forgotten my grandfather's coat at JFK, the biggest regret of my entire trip. I thought a bus would just come and take me to Paris, but I couldn't read or speak French, and I slowly lost hope. By the time the sun was high enough to pummel my dehydrated head, pounding my eyes with rays more powerful than a Joe Louis right hook, I gave up and flagged a cab. I mumbled "Shakespeare & Company" several times, but the driver didn't understand me. I handed him a folded piece of paper I had scrawled the address across. He typed it into his GPS, nodded at me, and we were on our way.
He got lost about a block away, but I think he was just trying to pull a couple more Euros out of me. I paid him what felt like an exorbitant amount for a cab ride, but I still tipped him well. It was early in my trip, so the need for frugality hadn't fully set in yet. It was only around eight in the morning, and the bookstore was boarded up, armored with hunter green slats over the windows and cardboard covering the panes on the door. The sign on the door indicated they wouldn't open til eleven, so I sat down on a hexagonal bench surrounding a tree in the courtyard outside, dozing absentmindedly while I waited.
There was something magical about the bookstore when it was closed and unseen, and I already felt that my pilgrimage had been worth it, just to sit outside and know that James Baldwin and Chester Himes had probably stood near here, that maybe Jack Kerouac and William S. Burroughs had split a cigarette in this courtyard, and that Henry Miller had frequented here in the past.
A scrawny, blonde man of about my age (I was 21 at the time) sat down next to me around an hour before they opened. He glanced down at my camping backpack, which was all I had brought, and said something close to, "So you're looking to live at the bookstore."
"Yes," I told him. "That's the whole reason I came to Paris."
We talked for an hour, in which he introduced himself as Alex, the "tumbleweed" who had been living at Shakespeare & Company longer than any of the others. He told me he wasn't sure Sylvia, the owner, would be in today, and that she ultimately decided who could stay there. We talked about the history of the bookstore, from Henry Miller to the Beat Hotel, and the audacity of Sylvia Beach publishing James Joyce. I was mesmerized by how laid back he seemed about his living quarters.
When the store opened I browsed for a couple of hours, pulled a copy of Go, by John Clellon Holmes off the shelf, and made my way upstairs to a long sofa. I read the entire book in one sitting, as I had nowhere else to go. As I sat and read, I met a girl who was also from Michigan, from the same city I grew up in nonetheless, studying abroad for a semester in Paris. We flirted indifferently, and eventually she left me to my reading. When I finished Go, I picked up Kerouac's Satori In Paris. I fell asleep after reading a couple chapters.
I awoke to find the sun had set and the bookstore was going to close within an hour. So I lumbered downstairs, still shouldering my enormous backpack all the while, and sat outside in the courtyard.
Strings of lights graced the courtyard, giving it an ethereal glow as pedestrians browsed moveable outdoor bookshelves. The staff languorously wheeled them inside and closed up shop. Not sure what to do, I wrapped both hands tightly around my backpack resting in front of me, and tried to fall back asleep. I kept opening my eyes nervously, and as the staff was about to walk off together, one of them walked up to me. He was a tall, lanky kid with curly hair and a blonde beard. In a soothing British accent he said, "I admire your perseverance", smiled winsomely, and then rejoined his friends. They walked off into the night, and I buried my head in my arms, determined to wait patiently.
I woke up to swift kick in the shin about ten minutes later. A passing Frenchman mumbled something in his mother language, a language I did not know a word of, and laughed with his friends. I watched another group of passing drunk youths unzip and pee directly on the green facade of my Shangri-La. A very touristy-looking American couple passed me half a loaf of bread. I was hungry, so I feigned a halfhearted "Merci", thinking that if they ever told the story later it would sound better if I was French.
Two kids with sparse mustaches, the type of facial hair prominent on young men who have never used a razor, sauntered by and then stopped when they noticed me. They tried to talk to me in French for several minutes unsuccessfully. Then they started flagging down passersby and asking if they spoke English. Eventually, a man with his arm around a pretty girl nodded at the two youths. He was holding a bottle of red wine by the neck and taking hyperbolic slugs from it, passing it off to his companion occasionally. He passed me the bottle and I downed an enormous gulp.
"They want to know if you need a place to sleep." He said.
"Oh, tell them no thank you." I replied.
He spoke to the boys in French for a couple minutes, looking over at me once or twice to clarify what they were saying. He asked for my name and then introduced himself as Remi. We continued passing back and forth the wine.
"I am a tour guide for Americans." He said. "Tonight is a holiday. Everyone stays up all night. Walk with us, let me show you Paris."
My luck seemed uncanny. I fell in step with him and who I believe was his girlfriend. We spoke of it briefly, but he struggled to translate the exact nature of their relationship. We walked past the Notre Dame and he slurred out an endless array of facts about the city. We finished the bottle of wine as we passed marching bands and break dancers, rollerbladers performing for tourists, drum-lines and crowds of people drinking in the streets. Remi suggested we go to a bar and took me to a small dive where French rock bands played rather impressive versions of American rock songs. Everyone in the bar knew the words, and sang along in English, then immediately returned to conversations in French. We had three rounds of Chimay and then went back out into the night.
Remi told me I could stay with him if I wanted, that he might be able to find me a job. I would have agreed to go with him if there weren't so many movies about Americans getting kidnapped and tortured. He lost sight of his girlfriend for a moment, and I utilized the opportunity to shake him.
I found my way back to the front of the bookstore, and by now it was around four or five in the morning. There was a homeless man curled up in a sleeping bag near my bench (by now it felt like mine) and I considered unraveling my own sleeping bag and finding a place to slumber. There were a few young people talking in the courtyard, and eventually a girl left the group and walked over to me. She had visibly dirty knees revealed by a mid-length skirt, and when she smiled her teeth were beige and looked mossy. Like the boys earlier, she didn't speak English, but after unsuccessfully communicating for several minutes she went and got one of her friends. A guy about my age came over and translated, he was from England I believe, and they invited me to go to a bar with them.
We walked a few blocks to a dimly lit patio and ordered beer served in enormous chalices. Our translator paid, and continued interchanging from French to English to keep everyone in the conversation. As our beers lowered, sunlight began to creep up in the distance, giving the patio a grey aura. The main thing I remember about Paris is it was very grey. The girl kept giving me a walleyed stare and smiling while I tried my best not to notice her browning teeth.
"She wants to sleep with you." The guy finally said.
"Will you tell her no thank you?" I asked.
He said something to her in French and the smile dissipated from her face. I chatted innocuously with the guy for a couple more minutes while I finished my beer, and then left feeling rude and uncomfortable.
I returned to my bench in front of the bookstore by the time the sun had sneaked into the sky. Street cleaners appeared everywhere sweeping up from the freshly finished celebration. A group of tourists led by a guide walked by Shakespeare & Company while I brushed my teeth out of the fountain in the courtyard in front of it. "This is one of Paris's first public sources of clean water," the guide said to her audience. I spit toothpaste into a gutter while they ogled me.
Alex opened a window above the bookstore, he was shirtless and grinned at me as he smoked a cigarette, feeling out the dewy, brisk morning. He shouted a quick conversation at me and then came down.
When the bookstore opened, once bookshelves and tables were brought out into the courtyard, Alex and I played a couple quick games of chess. We were both awful and both games ended in a stalemate. He ran off to get coffee and breakfast, and I lugged my backpack to the upstairs level of the bookstore.
I wandered into a small backroom with walls entirely composed of books, probably no bigger than the size of a closet. There was a short couch in there and I scrunched my body up to fit on it. I wrapped both my arms tightly around my backpack, and then quickly drifted to sleep surrounded by the overwhelmingly pleasant smell of hundreds of aging books.