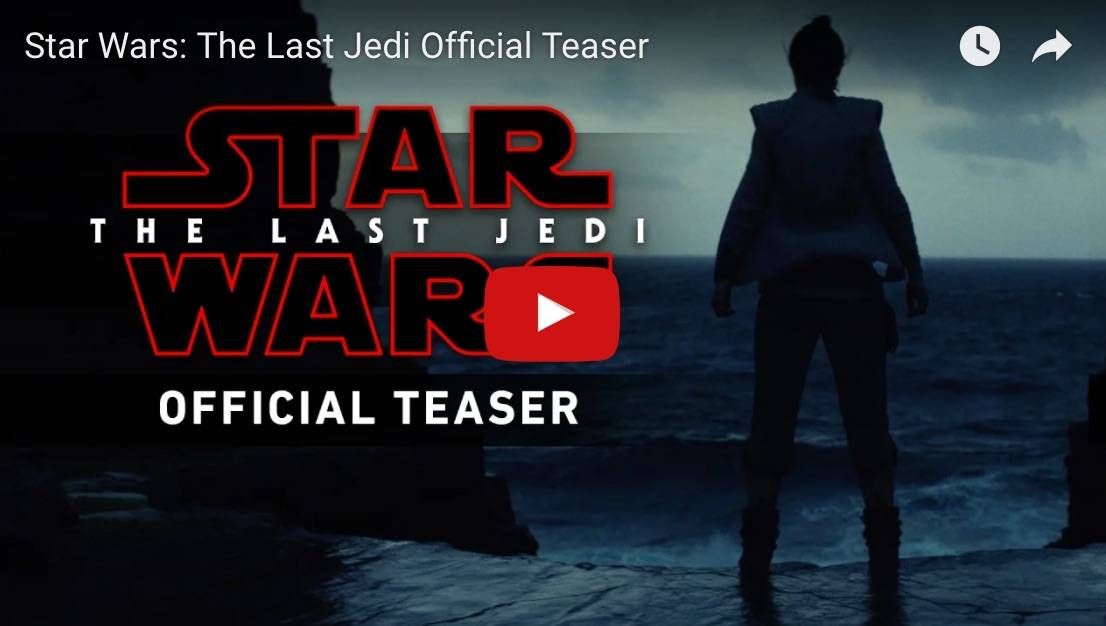 Grab your lightsabers and tell Chewie to rev up the Millennium Falcon! Coming to you hot from Star Wars Celebration in Orlando, it's the teaser trailer for Star Wars Episode VIII: The Last Jedi:
I won't risk spoiling it for you guys until you watch, but I'll just say: Rey! Finn! Poe! LUKE! I'M SO READY.
The Last Jedi hits theaters on December 15th, which is plenty of time to us know what you're most excited about in the comments!