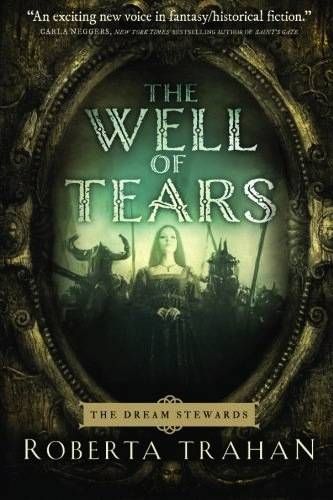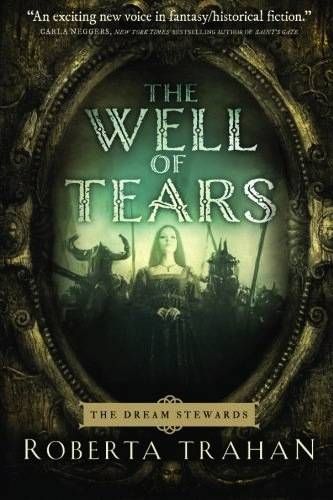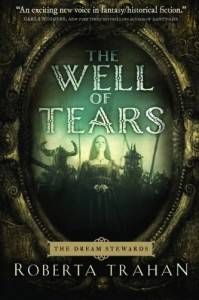 This Riot Recommendation is sponsored by The Well of Tears by Robert Trahan.
More than five centuries after Camelot, a new king heralded by prophecy has appeared. As one of the last sorceresses of a dying order sworn to protect the new ruler at all costs, Alwen must answer a summons she thought she might never receive.
Bound by oath, Alwen returns to Fane Gramarye, the ancient bastion of magic standing against the rise of evil. For alongside the prophecy of the benevolent king, a darker foretelling envisions the land overrun by a demonic army and cast into ruin.
Alwen has barely set foot in her homeland when she realizes traitors lurk within the Stewardry, threatening to destroy it. To thwart the corruption and preserve her order, Alwen must draw upon power she never knew she possessed and prepare to sacrifice everything she holds dear—even herself. If she fails, the prophecy of peace will be banished, and darkness will rule.
_________________________
This book is set more than 500 years after Camelot, so last week, we asked you to recommend your other favorite books that present new takes on old stories. Here's a collection of your suggestions from Facebook, Twitter, and on-site comments. Great variety here, from books inspired by Jane Austen, to books inspired by Shakespeare, to modern fairytale stories. Enjoy!
Godslayer and Banewreaker by Jacqueline Carey
When She Woke by Hillary Jordan
The Once and Future King by T.H. White
Wildwood Dancing by Juliet Mariller
Beauty by Robin McKinley
The Uncoupling by Meg Wolitzer
Song of Achilles by Madeline Miller
The Flight of Gemma Hardy by Margot Livesey
Sweetly by Jackson Pearce
Breadcrumbs by Anne Ursu
The Crimson Thread by Suzanne Weyn
The Graveyard Book by Neil Gaiman
Railsea by China Mieville
Here on Earth by Alice Hoffman
Gilded Age by Clare McMillan
This Vacant Paradise by Victoria Patterson
Ophelia by Lisa M. Klein
Juliet by Anne Fortier
Beast by Donna Jo Napoli
Jabberwocky by Daniel Coleman
Cinder by Marissa Meyer
That Hideous Strength by C.S. Lewis
The Mists of Avalon by Marion Zimmer Bradley
Monsignor Quixote by Graham Greene
Austenland by Shannon Hale
What else?