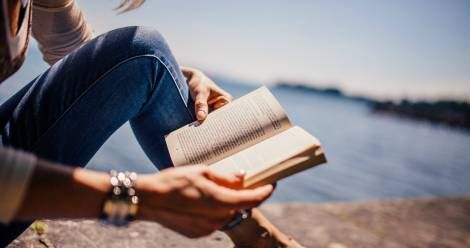 LGBTQ
New LGBTQ Fiction Must-Reads: Highlights from the 2016 Lambda Literary Awards
This content contains affiliate links. When you buy through these links, we may earn an affiliate commission.
Did you know that on June 7th, the winners of the 28th annual Lambda Literary Awards—aka the Lammys, aka the most prominent LGBTQ book awards—were announced? I have to say, there are some really sensational books that won this year. It's especially exciting that both of this year's winners in lesbian and gay fiction are people of colour and that the recently established pattern of trans-identified authors winning in the trans categories has continued. Here are the LGBTQ fiction winners I'm most excited about: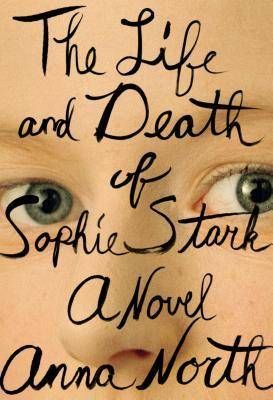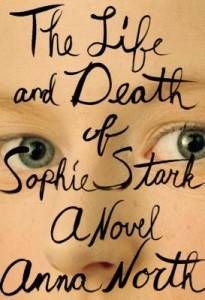 Called "a thunderously good story" by Emma Donoghue, The Life and Death of Sophie Stark by American fiction and non-fiction writer Anna North was the judges' choice for bisexual fiction. The novel follows an enigmatic yet charismatic filmmaker who uses the stories of the people in her life—including her husband and girlfriend—to create provocative films. This strategy comes to a shattering climax when Sophie is forced to choose between an unwavering dedication to her art and the need to be loyal to those she loves. Told from the various perspectives of people from her life, The Life and Death of Sophie Stark tackles what sacrifices a visionary artist might make to stay true to her art.
God in Pink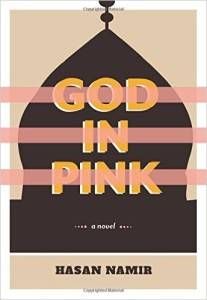 by Hasan Namir took home the prize for gay fiction, and certainly adds some much needed underrepresented perspectives to this genre. Namir, who was born in Iraq but now lives in Canada, has written a novel set in 2003 war-torn Iraq featuring a gay Muslim man named Ramy and the sheikh whose guidance he seeks, Ammar. Contrarily, Ammar's strong beliefs in the Qur'an's teachings are matched by his tolerance for Ramy's queer identity. A novel investigating where cultural and religious politics meet sexuality, God in Pink is alternately brutal and sweet, as Ramy attempts to make what compromises he can live with in a place where he can never be openly gay.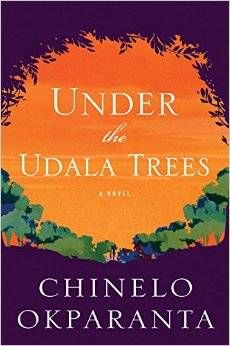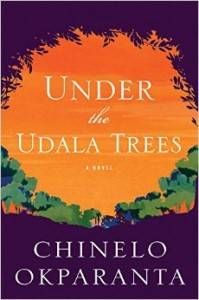 Under the Udala Trees by Nigerian-American Chinelo Okparanta is this year's winner for lesbian fiction. A debut novel—although not her fiction debut, as Okparanta released a fantastic collection of short stories in 2013 that was also a Lambda winner—Under the Udala Trees is set in Nigeria during the early years of the republic (the late '60s) amidst a civil war. A heartbreaking story though not without a glimmer of hope, it is a narrative on two levels: of the journey to selfhood for both the main character Ijeoma and her country. But what does it mean for Ijeoma that her journey involves discovering that she is a lesbian in a place where this is both impossible and incredibly dangerous?
Tiny Pieces of Skull, or a Lesson in Manners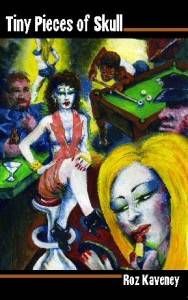 by British genre-hopper author Roz Kaveney has a fascinating story that precedes its win in the Lammys' trans fiction category. Although highly praised by both Kathy Acker and Neil Gaiman when it was written in the '80s, it's never been officially in print until 2015. Full of Kaveney's trademark sharp wit and observations, Tiny Pieces of Skull is an astonishing, troubling novel about street and bar life in London and Chicago in the 1970s, featuring mostly trans women. Annabelle, the English main character, has been brought to the US by Natasha in the hopes of having adventures. But when they get there, they end up having more adventures than either of them intended…
George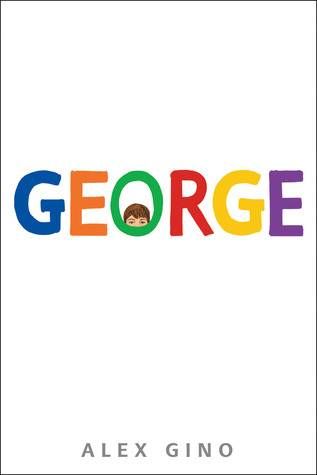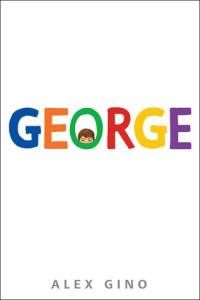 , by American trans author Alex Gino, came out on top in the LGBT children's/YA category and I couldn't be happier. Not only is George one of the very few LGBTQ books for middle graders, but it is an undeniably sweet story about a kid dealing with regular kid stuff like not getting the part you want in the school play of Charlotte's Web, as well as being a girl who everyone sees as a boy. There is not a false note in this lovable book. Gino makes writing a nuanced, adorable tale of an elementary-school age trans girl where this kind of character has never seen before look like a piece of cake. I have no doubt this book will be lauded as the gold standard for trans content in children's literature for years to come.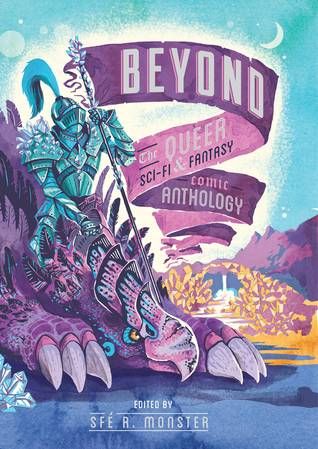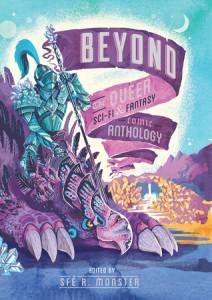 Beyond: The Queer Sci-Fi and Fantasy Comics Anthology, edited by Sfe R. Monster and Taneka Stotts, won in the LGBT fiction anthology category, and is chock-full of everything you might imagine. You can expect stories like: princesses falling in love with female monsters, runaway lesbian astronauts, gay dads getting lost in a Labyrinth world a la David Bowie, trans dragon slayers having a change of heart, two-spirit totem warriors engaged in battle, and trans robot women coming out to their engineers. This remarkable collection features SF/F stories by LGBTQ authors where being LGBTQ is not the main focus of the story. Bonus marks for including a substantial number of creators and characters of colour!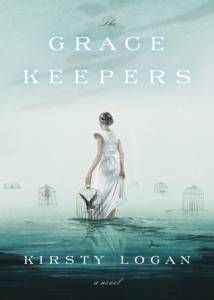 The winner in the LGBT SF/F/Horror category, The Gracekeepers by British author Kirsty Logan, is deeply inspired by Scottish mythology/folklore. It centres around two women, one of whom is a circus performer while the other is the "gracekeeper" of the title, which means she administers shoreside burials, putting people to rest at the bottom of the ocean. A sudden storm brings the landlocked performer and exiled-by-choice island dweller together and out of their loneliness. Boasting careful, lyrical writing combined with magic realism and queer content, The Gracekeepers follows in the tradition of Angela Carter and Margret Atwood.