This content contains affiliate links. When you buy through these links, we may earn an affiliate commission.
This post originally ran February 16, 2016.
I'm not a middle grade expert. I read very little of it. Not because I don't think it's good or worthy — quite the opposite — but because I spend so much time reading adult and YA fiction. One of my goals this year, thanks in part to the Read Harder challenge, is to pick up more middle grade novels. When I'm finding myself losing interest in what I normally read, having a stack of them ready to go will help me get through slower reading periods.
At last year's Book Riot Live, I minded one of the stages at the event that was geared toward talking about how to match the right book to the right reader, especially when it came to gift giving. A question from the audience that stuck with me was about where to find middle grade novels that touched on young people questioning their sexuality and gender identity. It's not unreasonable or even strange to think about 8 year olds or 11 year olds thinking about these things, so it seems like a topic that would be perfectly suited to this age group. It's less about the physicality during those years than it is about the mental grappling with forming one's identity.
The panel struggled a bit to come up with an answer, as did many others in the audience. A few titles were shared, but I knew there had to be more, and I knew this couldn't be the first time this question came up. Rarely, if ever, is a question someone has the first time it's been asked.
It was no surprise I discovered this was a question that many who care about middle grade fiction and its readers have considered. This thoughtful post from author Vikki VanSickle in 2013 addresses the issue head-on: YA might be too late for the first gay characters to emerge in stories and indeed, middle grade offers a world of possibilities. The comments on VanSickle's piece point to additional titles that offer looks at stories about LGBTQ characters in middle grade, but with that piece a few years old and the question still being asked, I thought I'd round up a pile of middle grade novels featuring stories or characters where identities are not shied away from. Some may be the primary driver of the story while other characters are in more secondary, but still visible, roles. A few of these titles land in that in-between zone of middle grade and young adult, so they'd be best suited for more advanced middle grade readers. Omitted from this list are books in a series that aren't the first, like the fourth book in Rick Riordan's "Heroes of Olympus" series, The House of Hades.
A couple of interesting findings while doing research: there are so very few books for the 3-6th grade reading levels featuring LGBT main characters. Even among the lists compiled of best LGBT books, picture books and YA books dominate, with one or two middle grade titles, if any, per year. But even more interesting than that was discovering that books being labeled LGBT for middle grade tend to show a parental relationship that's on the spectrum. . . and it's not usually the main character's parents but parents of one of his/her friends. If the LGBT individual is someone related to the main character, uncles seem to be a popular choice.
Despite being published in the last few years, some of these books are either out of print or challenging to track down in print format. While they're accessible via ebook, I can't help wondering how that hinders kids in this age group from discovering them organically.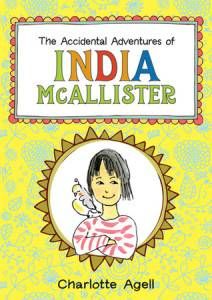 The Accidental Adventures of India McAllister by Charlotte Agell
Fourth grade is a year of changes, challenges, and ordinary joys for India McAllister. She lives in Maine with her artist mom and their dog, Tofu. Her father lives in the next town over with his new partner, Richard and their bird, Beatrice Strawberry. India – named for the ink, not the subcontinent – was adopted from China as a baby. Being the only Chinese girl in her small town fuels India's search for identity. India reports in her own words and drawings about life, adventures (many with her good friend Colby) and all things annoying as well as what makes her happy. First three on the happy list: Tofu, Bird, and Colby!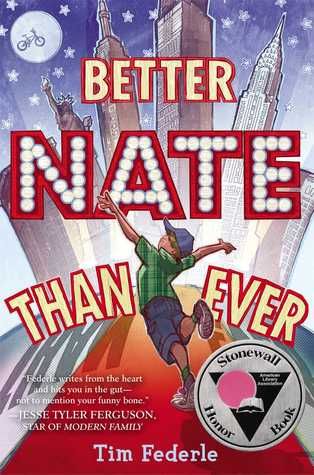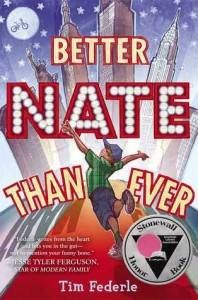 Better Nate Than Ever by Tim Federle (as well as the sequel Five, Six, Seven, Nate)
Nate Foster has big dreams. His whole life, he's wanted to star in a Broadway show. (Heck, he'd settle for *seeing* a Broadway show.) But how is Nate supposed to make his dreams come true when he's stuck in Jankburg, Pennsylvania, where no one (except his best pal Libby) appreciates a good show tune? With Libby's help, Nate plans a daring overnight escape to New York. There's an open casting call for E.T.: The Musical, and Nate knows this could be the difference between small-town blues and big-time stardom.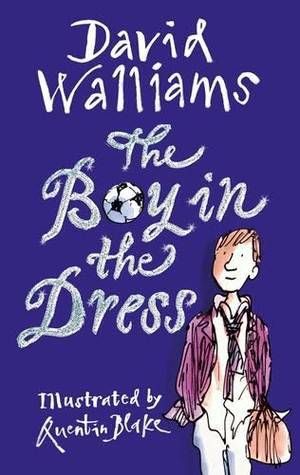 The Boy in the Dress by David Williams
Dennis lives in a boring house in a boring street in a boring town. But he's about to find out that when you open your mind, life becomes anything but boring! You'll laugh, you'll cry, and once you meet Dennis, he'll live with you forever…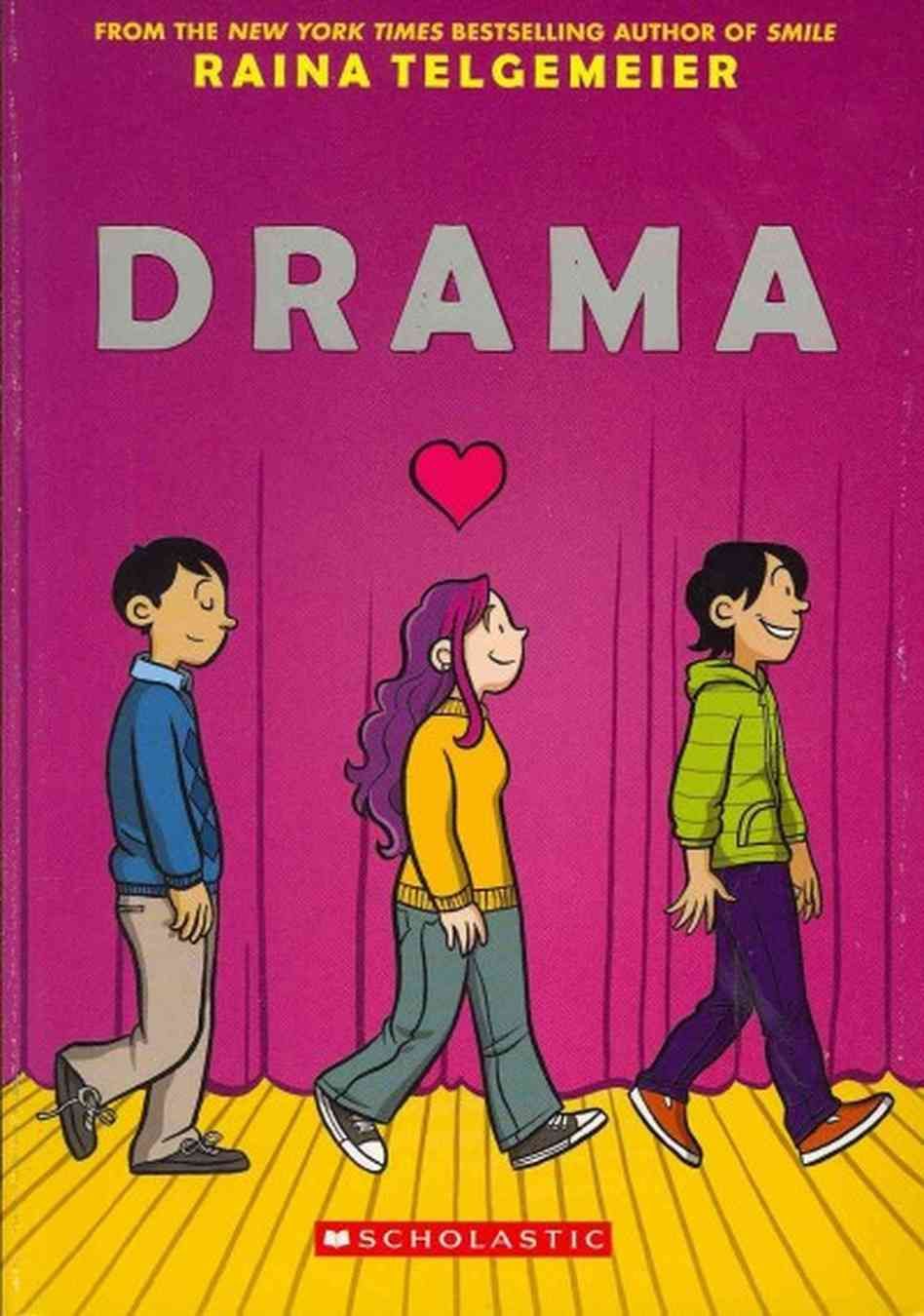 Drama by Raina Telgemeier
Callie loves theater. And while she would totally try out for her middle school's production of Moon Over Mississippi, she can't really sing. Instead she's the set designer for the drama department stage crew, and this year she's determined to create a set worthy of Broadway on a middle-school budget. But how can she, when she doesn't know much about carpentry, ticket sales are down, and the crew members are having trouble working together? Not to mention the onstage AND offstage drama that occurs once the actors are chosen. And when two cute brothers enter the picture, things get even crazier!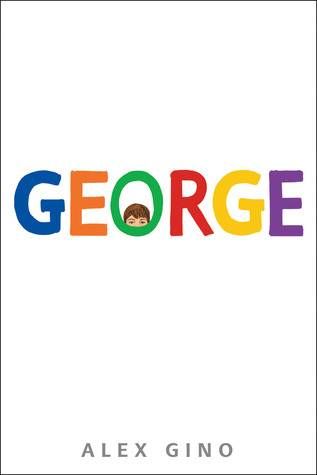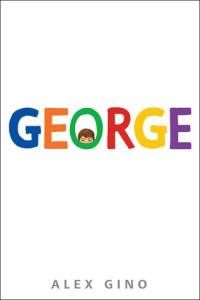 George by Alex Gino
When people look at George, they think they see a boy. But she knows she's not a boy. She knows she's a girl.
George thinks she'll have to keep this a secret forever. Then her teacher announces that their class play is going to be Charlotte's Web. George really, really, REALLY wants to play Charlotte. But the teacher says she can't even try out for the part . . . because she's a boy.
With the help of her best friend, Kelly, George comes up with a plan. Not just so she can be Charlotte — but so everyone can know who she is, once and for all.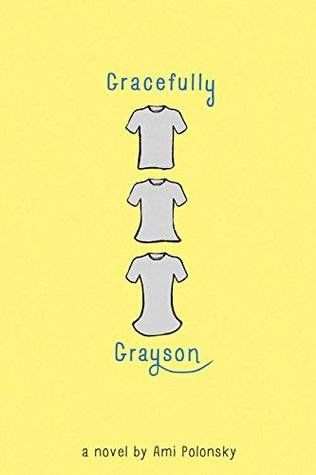 Gracefully Grayson by Ami Polonsky
Alone at home, twelve-year-old Grayson Sender glows, immersed in beautiful thoughts and dreams. But at school, Grayson grasps at shadows, determined to fly under the radar. Because Grayson has been holding onto a secret for what seems like forever: "he" is a girl on the inside, stuck in the wrong gender's body.
The weight of this secret is crushing, but leaving it behind would mean facing ridicule, scorn, and rejection. Despite these dangers, Grayson's true self itches to break free. Strengthened by an unexpected friendship and a caring teacher who gives her a chance to step into the spotlight, Grayson might finally have the tools to let her inner light shine.
Kiss by Jacqueline Wilson
Sylvie and Carl have been friends since they were tiny children. They've always played together, eaten with each other's families, called each other boyfriend and girlfriend and deep down, Sylvie has always believed that they'd end up married to each other. They even have a magical fantasy world that belongs to them alone — and the glass hut where it's all created, at the bottom of Carl's garden.
But as they become teenagers, things are starting to change. They each have different friends. Sylvie would still rather spend all her time with Carl. But Carl has a new friend, Paul, who is taking all his attention. And he seems much less happy to be called Sylvie's boyfriend. And in a game of spin the bottle, he avoids having to kiss her. Sylvie can tell his feelings have changed and that her plans for the future may be affected. But can she guess at the true reasons behind it all?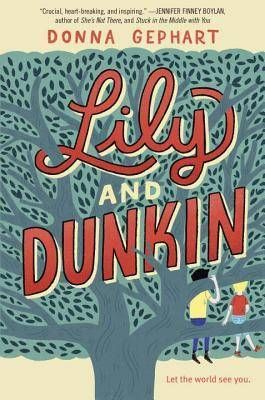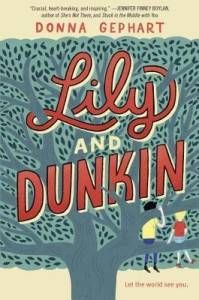 Lily and Dunkin by Donna Gephart (Delacorte, May 3)
Sometimes our hearts see things our eyes can't.
Lily Jo McGrother, born Timothy McGrother, is a girl. But being a girl is not so easy when you look like a boy. Especially when you're in the eighth grade.
Dunkin Dorfman, birth name Norbert Dorfman, is dealing with bipolar disorder and has just moved from the New Jersey town he's called home for the past thirteen years. This would be hard enough, but the fact that he is also hiding from a painful secret makes it even worse.
One summer morning, Lily Jo McGrother meets Dunkin Dorfman, and their lives forever change.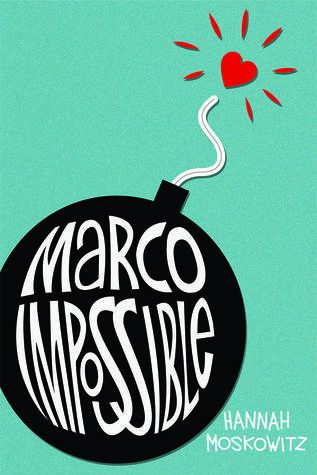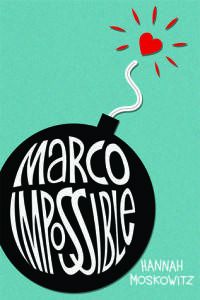 Marco Impossible by Hannah Moskowitz
Thirteen-year-old best friends Stephen and Marco attempt a go-for-broke heist to break into the high school prom and get Marco onstage to confess his love for (and hopefully steal the heart of) Benji, the adorable exchange student and bass player of the prom band. Of course, things don't always go according to plan, and every heist comes with its fair share of hijinks.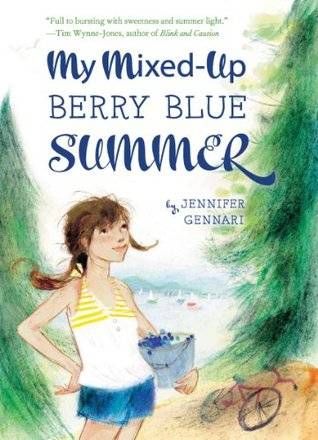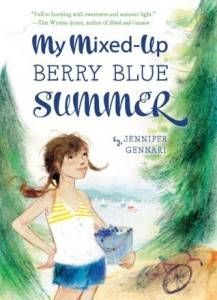 My Mixed-Up Berry Blue Summer by Jennifer Gennari
Twelve-year-old June Farrell is sure of one thing—she's great at making pies—and she plans to prove it by winning a blue ribbon in the Champlain Valley Fair pie competition. But a backlash against Vermont's civil union law threatens her family's security and their business. Even when faced with bullying, June won't give up on winning the blue ribbon; more importantly, she won't give up on her family.
See You At Harry's by Jo Knowles
Twelve-year-old Fern feels invisible. It seems as though everyone in her family has better things to do than pay attention to her: Mom (when she's not meditating) helps Dad run the family restaurant; Sarah is taking a gap year after high school; and Holden pretends that Mom and Dad and everyone else doesn't know he's gay, even as he fends off bullies at school. Then there's Charlie: three years old, a "surprise" baby, the center of everyone's world. He's devoted to Fern, but he's annoying, too, always getting his way, always dirty, always commanding attention. If it wasn't for Ran, Fern's calm and positive best friend, there'd be nowhere to turn. Ran's mantra, "All will be well," is soothing in a way that nothing else seems to be. And when Ran says it, Fern can almost believe it's true. But then tragedy strikes- and Fern feels not only more alone than ever, but also responsible for the accident that has wrenched her family apart. All will not be well. Or at least all will never be the same.
Wandering Son, Volume 1 by Takako Shimura, translated by Matt Thorn
The fifth grade. The threshold to puberty, and the beginning of the end of childhood innocence. Shuichi Nitori and his new friend Yoshino Takatsuki have happy homes, loving families, and are well-liked by their classmates. But they share a secret that further complicates a time of life that is awkward for anyone: Shuichi is a boy who wants to be a girl, and Yoshino is a girl who wants to be a boy.