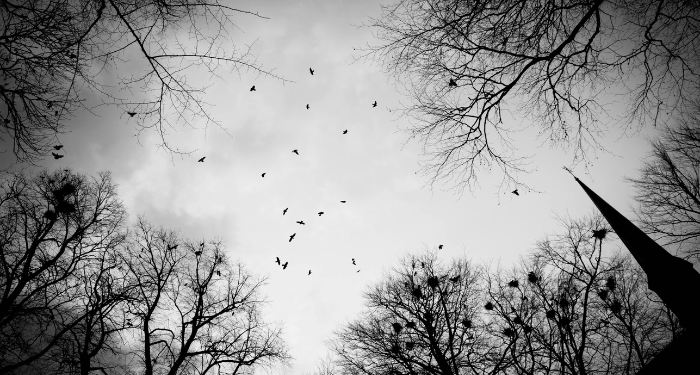 Horror
8 Horror Books Coming Out in December That Will Chill You to the Bone
For many of us, this time of year is full of bundling up to mitigate the cold temperatures outside. I know I do! I buy hot chocolates just to wrap my hands around, slip hand warmers into my jacket pockets for the time spent waiting for the bus, and curl up under a heated blanket (or two) the minute I get home. I spend the winter months doing everything I can to avoid shivering.
But I do still need my horror fix even when I'm hibernating through the winter. I'm all for trimming a tree and wrapping some presents, but I want some blood and gore on TV while I do it. I want a killer Claus, a sadistic snowman, a dream of something less sweet than sugarplums dancing in my head. I want to shiver from fear, not cold, when the sky is dark and cloudy like this.
If you're the same way and are on the hunt for some horror novels to read by the warm fire, you're in luck! There are graphic novels, anthologies, and scares galore in this month's releases. Here are eight new horror novels to make you shiver with something other than cold this December!
---
In the mood for more horror? Check out the new releases from last month for any you might have missed or these horror comics to get you through the end of the year!