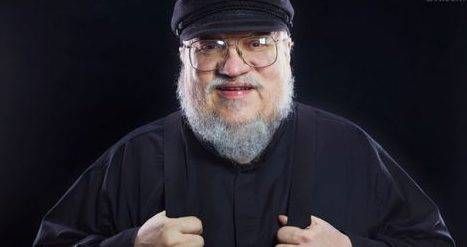 News
New George R.R. Martin Book Announced (It's Not What You Want, Probably)
This content contains affiliate links. When you buy through these links, we may earn an affiliate commission.
Before you ask: The new George R.R. Martin book is not The Winds of Winter.
On his "Not A Blog" Livejournal page, Martin recently announced a history of the Targaryens in two volumes titled Fire and Blood, but jokingly referred to as the GRRMarillion. He says the first volume, which will cover the history of Westeros from Aegon's Conquest up to and through the regency of the boy king Aegon III (the Dragonbane), will likely be published in late 2018 or early 2019. According to Martin, this volume is largely written whereas the second volume, which will carry the history from Aegon III up to Robert's Rebellion, is not. That one is still "a few more years in coming." If you haven't read them yet, Martin's stories in Dangerous Women ("The Princess and the Queen") and Rogues ("The Rogue Prince") are abridged versions of the same histories.
Martin does mention The Winds of Winter in his most recent post but only to deny claims of having it completely written (or not written at all) and to say that he has good days and bad days. He lets us know that its publication date is still a nonspecific number of months away and that at this juncture, it's hard to say whether The Winds of Winter or Fire and Blood will be published first.
What are your thoughts about this new George R.R. Martin book? While you're waiting, we've got loads of Game of Thrones coverage to read through.