News
Christopher Paolini Releasing a New Book in the World of ERAGON
This content contains affiliate links. When you buy through these links, we may earn an affiliate commission.
Seven years after Christopher Paolini's Brisingr wrapped up the bestselling Inheritance Cycle, the author is releasing The Fork, the Witch, and the Worm.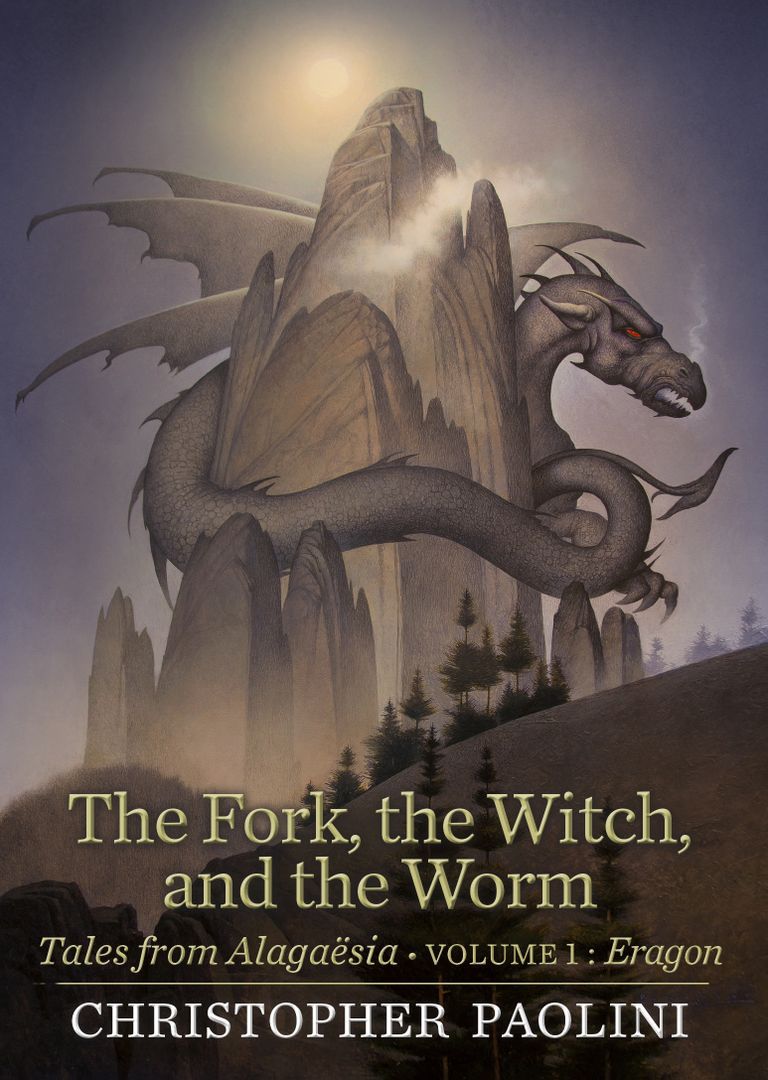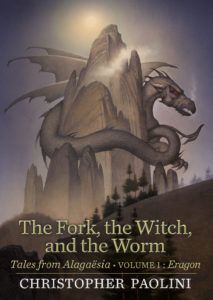 The world of Alagaësia is well-known to the 35 million readers who have devoured Eragon, since it was first published in 2005—when Paolini was only 19. A high fantasy featuring destiny, dragons, and adventure, Eragon was followed by Eldest, Brisingr, and Inheritance, all four of which were #1 bestsellers on the New York Times, USA Today, and Publishers Weekly lists.
Excitingly for fans, this book is not so much a spin-off but an expansion of the world and characters we've come to know and love: the stories will feature the main cast of the Inheritance Cycle. Eragon and his dragon Saphira will feature—the first story begins a year after they have set out to train a new generation of Dragon Riders. The book will also feature pages of Angela the herbalist's memoir, which were written by Angela Paolini, Christopher's sister, who was the inspiration for the character. There will even be four pieces of original art by Christopher Paolini.
The author also hinted that these stories "are but the first taste of many more to come," an exciting prospect for the many readers who grew up with Eragon on their bookshelves. I know I remember rushing out with friends to buy each volume of the cycle as it emerged, and our obsession over the Dragon Riders, their adventures, and the twists, turns, and betrayals that haunted the protagonists.
The Inheritance Cycle has sold more than 35 million copies worldwide and translated into over 40 languages. This new book, which is existed by Paolini's longtime editor Michelle Frey, is likely to not only bring old fans back into the story-telling and adventures of Eragon, but also to introduce new young fans into the world of Dragon Riders and old magic.
The Fork, the Witch, and the Worm will be released in the US by Alfred A. Knopf Books for Young Readers on December 31, 2018, and in the UK by Penguin Random House Children's UK on January 1, 2019.
And check out more of our science fiction and fantasy discussions here!
Also In This Story Stream