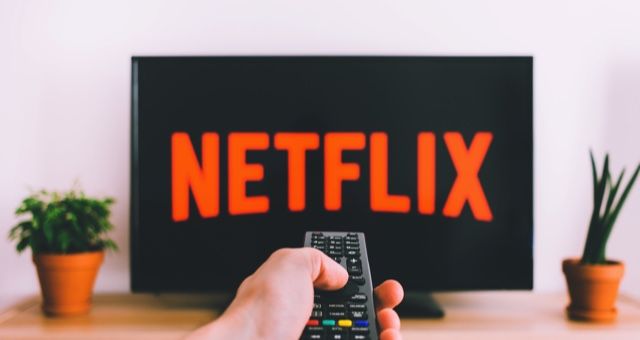 This content contains affiliate links. When you buy through these links, we may earn an affiliate commission.
As Disney+ begins to amp up for its streaming service release in November, Netflix has begun divesting itself of expensive Marvel shows like Daredevil, Iron Fist, Jessica Jones, the Punisher, and Luke Cage. Disney—which owns Marvel, Star Wars, Pixar, Fox, and Hulu (and possibly the world?)—started removing their content from Netflix in 2018, as they let their contract with Netflix expire. Netflix, which was paying a "rent" fee to Disney for streaming the six Marvel shows, also seems to have tired of the partnership, and started looking elsewhere for viable replacements. Netflix made a bet that people who watched their Marvel shows would continue watching other Netflix original series even if they ended their partnership with Disney.
As someone who's seen Iron Fist, this seems like a good bet for Netflix.
Netflix just found a new partner in Dark Horse Entertainment, the TV and movie arm of Dark Horse comics. The success of The Umbrella Academy on the streaming service motivated Netflix into signing an exclusive first- look deal with Dark Horse. In a statement, Netflix Vice President of Original Content Cindy Holland said: "Following the success of The Umbrella Academy, we're excited to extend our relationship with Dark Horse Comics. The Netflix teams are already working in deep collaboration with Dark Horse to identify projects beyond the world of traditional superheroes—branching into horror, fantasy and family entertainment—that we think our members will love."
Let Disney have its superheroes and Jedis! Netflix is going to get first look at some prime comic content with Dark Horse who has published Frank Miller's Sin City, Mike Mignola's Hellboy, Matt Kindt's Mind MGMT, and Jeff Lemire's Black Hammer.
I have a wishlist that I've made of Dark Horse comics I would love to see Netflix adapt. I'm not sure if they're going to be looking at the backlist catalogue, or just new releases, so I'll include a little of both, because I've got opinions!
Netflix, Please Adapt These Dark Horse Comics!
Lady Killer by Joëlle Jones, Jamie S. Rich, Chelsea Cain
Why would this be a great pick? It's part Stepford Wives, part Kill Bill. Josie Schuller is a homemaker in 1960s America. She cooks, she cleans, she takes care of the kids; but on the side, she's a deadly assassin. The imagery in this comic would look great on the screen. Joelle Jones is an amazing artist. And after the success of Killing Eve, I think we're all hankering for another kick- ass female assassin.
LaGuardia by Nnedi Okorafor, Tana Ford
Why would this be a great pick? Well, it's written by Nnedi Okorafor, which should be its number one selling point. Okorafor and Viola Davis are currently working on adapting Octavia Butler's Wild Seed for Amazon; she's also the author of Binti, and she's written a few of the Black Panther comics. LaGuardia is set on an alternative Earth populated by aliens and humans. This story focuses on a Nigerian American doctor named Future Nwafor Chukwuebuka who smuggles an alien plant species to her grandma's house in the South Bronx. As the birth of her baby nears, Future begins to change. What has Future been hiding? This won't be released until July, so Netflix, get on it!
Blacksad by Juan Díaz Canales, Juanjo Guarnido, Anthya Flores, Patricia Rivera
Why would this by great? John Blacksad exists within an anthropomorphic world—the cops are dogs, there are weasels and walruses and lizards and cheetahs—and Blacksad is a cat, a sexy cat. Despite his feline appearance, Blacksad would've given Humphrey Bogart a run for his money. He's tough and smart and gritty. This would be great in black and white, or maybe even sepia.
Concrete by Paul Chadwick
Why would this be great? Like Blacksad, Concrete is another classic comic from Dark Horse. Ronald Lithgow, a gentle, thoughtful man, is trapped inside the shell of a stone body that stands seven feet tall, and weighs over one thousand pounds. It allows him to do amazing things, but he's doomed to never feel the touch of another human. This is a twist on the classic superhero comic and I love it.
Tomb Raider by Gail Simone, Juan Gedeon, Nicolas Daniel Selma, Michael Atiyeh, Michael Heisler, and Dan Dos Santos
Why would this be great? Yes, we've had movies, but we've never had a TV series! Lara Croft is badass and she deserves her own series. Think about it, Netflix!
She Could Fly by Christopher Cantwell and Martin Morazzo
Why would this be great? A woman flies at speeds of over 120 miles per hour, 2000 feet above Chicago. The city watches as the woman seems to collide with something in midair, and then explodes. No one knows who she was, or how she was able to fly. Luna, 15 and struggling, want to know who the woman was. She hopes, through her research, to be able to find a cure for her own troubled mind.
Nexus by Mike Baron and Steve Rude
Why would this be great? In the year 2841, Nexus, a godlike man, is having terrible dreams about terrible people. When he wakes up, he finds the people that appeared in his dreams and he kills them. He's a hero to some, but to others, like the reporter Sundra Peale, he's a man who's named himself judge, jury, and executioner, and he needs to be stopped. This book questions unheeded vigilantism, and would be a perfect answer for a world inundated with superheroes.
Why would this be great? Like Blacksad, this is an anthropomorphic world, and the main character is a rabbit. Usagi Yojimbo is a samurai. He wanders around 17th century Japan and encounters other anthropomorphic animals who are fighting their way through a civil war. It's a wonderful series that would make a great adult cartoon!
Invisible Kingdom by G. Willow Wilson and Christian Ward
Why would this be great? It's written by Ms. Marvel's G. Willow Wilson. I love her writing, and I love Kamala Khan as Ms. Marvel. This series is new from Dark Horse. I haven't read it yet, but it's one of my most anticipated new comics of 2019! I need a Ms. Marvel movie, and although Marvel has promised a Kamala Khan movie, it doesn't seem to be coming to the MCU anytime soon, so Netflix, why not jump on this brand new title, and beat Marvel to the punch? This story follows two girls who discover some ugly truths about a conspiracy between the leaders of the dominant religion and mega corporation on their planet. They're on the run for their lives, and must decide if they should reveal the truth that they have discovered, or keep it a secret. The first volume of the trade edition won't be released until October.
Hey Netflix, do you need some other great ideas? Try 8 Comics that Should be Adapted for Netflix!