Lists
Must-Read January New Releases
This content contains affiliate links. When you buy through these links, we may earn an affiliate commission.
Live your best bookish life with our New Release Index. It's a fantastically functional way to keep track of your most anticipated new releases. It's available exclusively to Book Riot Insiders. Subscribe to Book Riot Insiders!
---
Never fear, our contributors are here to topple your January To-Be-Read stacks with their new release recommendations! Whether we've read them and can't wait to see them on the shelves, or we've heard tell of their excellence in the book world and have been (not-so) patiently waiting to get our hot little hands on them, these are the new titles we're watching our libraries and bookstores for this month.
What books are you looking forward to in January? Let us know in the comments below!
Liberty Hardy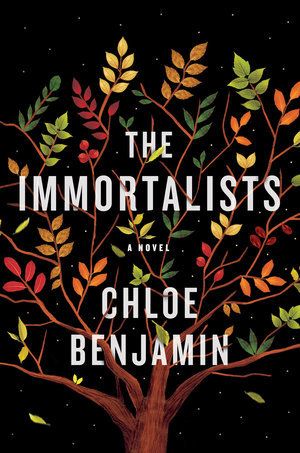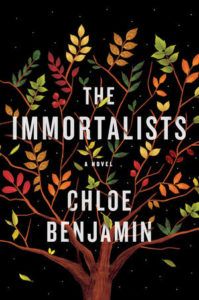 The Immortalists by Chloe Benjamin (January 9, G.P. Putnam's Sons): A wonderful, affecting book about four siblings who learn the day they will die, and how this supposed prediction shapes their lives. Would you want to know when you're going to die? It's New York City in 1969, and the four Gold children have snuck out to meet a traveling psychic who is rumored to know the date of people's deaths. What they learn will influence each Gold sibling differently for the next five decades, with each of their existences lovingly detailed by Benjamin with humor and sensitivity.
Jamie Canaves
Heartland by Ana Simo (January 16, Restless Books): I was attracted by the cover of this book and then saw that the author mixes telenovela, pulp noir, and dystopian satire in a novel about a writer seeking revenge in an alternate, pre-apocalyptic United States. My brain is ringing with excitement from all that information so I plan on ending 2017 and starting 2018 with the ARC of this book.
Rachel Brittain
Love, Hate, and Other Filters by Samira Ahmed (January 16, Soho Teen): Everything about this book sounds perfect: it's an #ownvoices novel about an Indian-American Muslim teen and aspiring film-maker who faces sudden hatred and Islamophobia in the aftermath of an attack by a terrorist who shares her last name. The cover is to die for and the book sounds equally amazing.
Claire Handscombe
Anatomy of a Scandal by Sarah Vaughan (January 23, Atria/Emily Bestler Books): "An astonishingly incisive and suspenseful novel about a scandal amongst Britain's privileged elite and the women caught up in its wake." I love a good Westminster gossip, and this book has been all over my social media feed for months. Also, it's particularly exciting and interesting to me when a book like this makes it over for publication in the US.
Kate Scott
Red Clocks by Leni Zumas (January 16, Little, Brown, & Co.): With everything that's been happening in America lately, I've been craving great feminist literature. Naomi Alderman's The Power, heralded as the new Handmaid's Tale, was a huge letdown for me, so I'm looking to the next promising title. In the patriarchal dystopia of Red Clocks, abortion is illegal once again. The story follows five women in a small Oregon fishing town whose fates are brought together when one of them–a forest-dwelling herbalist–is put on trial in a modern-day witch hunt. By the look of things, this book checks all the boxes for me, so I'm hoping for the best!
Erin McCoy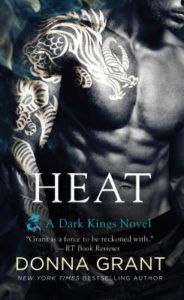 Heat by Donna Grant (January 30, St. Martin's Paperback): We are deep, deep into the Dark Kings series and it seems like we are finally in the home stretch. Grant's books are always engaging and action-packed, but it seems like her last few Kings and Reapers releases have started to lead us closer to the answers about Mikkel and Ulrik as opposed to the beginning books that lead us deeper into the murky world of the dragons. Heat is my December must-read because we not only know our King going in, Nikolai, but we also know our heroine, Esther. The pieces are all coming together and I cannot handle it! Let's all keep our fingers crossed that we'll know Rhi's King definitively by the end of the book (FYI…I'm not holding my breath).
Priya Sridhar
Markswoman (Asiana #1) by Rati Mehrotra (January 23, Harper Voyager): A fantasy novel written by an Indian woman? A tale of revenge and an ancient violent order that involves losing your identity? Sign me up! Kyra is a Markswoman from the Order of Kali who wants to avenge her dead family, but soon has to go on the run when her Order falls victim to a tyrant. She has to find the proof that her mentor was murdered, and that no one can trust the Order's new leader. We don't have many tales of SFF written by Indian women in the mainstream, and I am always eager to see writers like me.
Leah Rachel von Essen
The Night Masquerade (Binti #3) by Nnedi Okorafor (January 16, Tor.com): I read an ARC of the conclusion for the highly-acclaimed Binti series earlier this fall, and it blew me away. The Binti series challenges what we can explain and what can be done within the confines of science fiction, and its conclusion is no exception. Okorafor smashes all of the rules of science fiction, and by doing so, changes the game entirely. If you are anxiously anticipating the third and final book in this novella series, The Night Masquerade will more than meet your expectations; if you haven't yet begun the Binti series, it's about time you do.
Katie McLain
The Widows of Malabar Hill by Sujata Massey (January 9, Soho Press): I've been Muppet-arming about this book ever since I read the ARC back in June. It's a new historical mystery series set in 1920's Bombai, based in part on the first female attorney to practice in India. Perveen Mistry, the novel's protagonist, is an intelligent, savvy woman with a legal education from Oxford, a tragic personal history, and a strong devotion to championing women's rights. And not only does she have to deal with the complications of being a new lawyer, she also has to navigate (and rail against) the difficult cultural restrictions placed on women at the time. This book was a fascinating, thoughtful, compassionate, intelligent mystery with strong feminist themes and I honestly can't champion it enough.
Margaret Kingsbury
The Cruel Prince by Holly Black (January 2, Little, Brown Books for Young Readers): I absolutely love everything Holly Black writes. My favorite of hers so far has been The Darkest Part of the Forest, but I had an opportunity to hear Black read a portion of The Cruel Prince at a conference last year (and I got to chat with her a bit!), and it sounded just as good (maybe better?). Anyone who's already read Black knows she writes a lot with the Fae, and this one is no exception. I'm looking forward to all of Holly Black's trademarks: lots of dark magic, a strong female protagonist, and a plot that will have me reading well past my bedtime.
Aimee Miles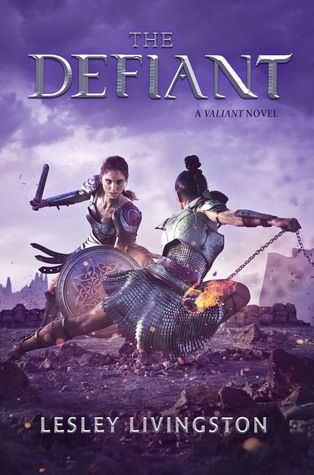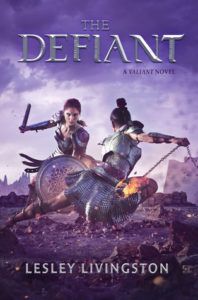 The Defiant by Lesley Livingston (January 23, Razorbill): Last year's The Valiant took me by surprise with its gladiator women, and Fallon the Celtic who was captured by slavers from the British coast. (I love stories where Britain is the uncivilized hinterlands.) Fallon has used her wits, her strength, and her will to live to become the top gladiatrix. Now she's an appealing target for all the other gladiatrices and her personal history is bound up in Rome's present. I'm hoping to get sucked into the story for a girl power ride. Also, that cover.
Ashley Holstrom
Truly Devious by Maureen Johnson (January 16, Katherine Tegen Books): I devoured Maureen Johnson's Shades of London series (is there another one coming? Who knows!), so I am HERE for another spooky, murdery, mystery series set at a boarding school. This one is in Vermont, at a private school for only the smartest kids who can solve riddles and stuff. Shortly after opening, the founder's wife and kid are kidnapped, and the kidnapper leaves behind a riddle to help solve the kidnapping/murder. Ouch. Our heroine, Stevie Bell, reports for duty to solve this long-cold case. And, you know, do the whole school thing. MJ rules, this cover is gorgeous, and I am so stoked to get my hands on this book.
Karina Glaser
A Sky Full of Stars by Linda Williams Jackson (January 2, HMH Books for Young Readers): This is the sequel to Midnight Without a Moon, Linda Williams Jackson's debut novel. Set in Mississippi in the 1950's, Rose Lee Carter lives with her sharecropper grandparents. In the first book she grapples with the murder of Emmett Till, a young man who is convicted and then killed for whistling at a white woman. In the sequel, Rose continues to struggle with staying in the south when opportunities arise for her to go north, while also feeling caught between the mounting racial tension and differing ways her friends want to address the injustice. This book is gorgeously written and the author is a much needed voice in children's literature.
Alison Doherty
Love Sugar Magic: A Dash of Trouble by Anna Meriano (January 2, Walden Pond Press): Middle grade isn't always my favorite, but I am so charmed and delighted about the idea for this new series featuring a magic bakery run by a family of Mexican-American bruhas. The story follows the family's youngest daughter as she discovers the family secret and tries to use her magical abilities so she can one day join the bakery in their special preparations for the annual Dia de los Muertos festival in their small Texas town. I can't wait for this (figuratively and literally) delicious story.
Annika Barranti Klein
The Hazel Wood by Melissa Albert (January 30, Flatiron Books): I'm a fairytale junkie, and I judge books their covers. This book has one of the loveliest covers I've seen in…actually, there have been a lot of great book covers lately, but this one is really good. And! It screams fairytale. Alice's grandmother, the reclusive author of a beloved series of dark fairytales, has died. Alice, whose mother has kept her on the road and on the move her entire life, has to go into the Hazel Woods to rescue her mother from an actually evil fairy (maybe?) and will find out just how fictional—or not—her grandmother's stories were. I can't wait! And apparently there will be supplemental volumes of the dark fairytales themselves!!
Danielle Bourgon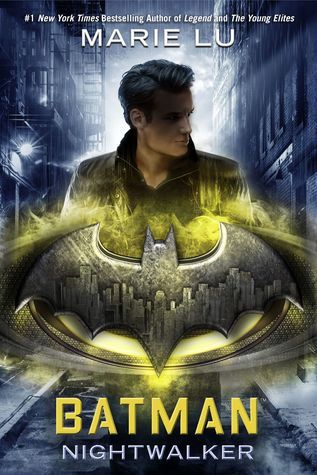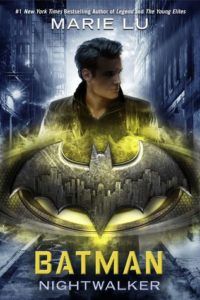 Batman: Nightwalker by Marie Lu (January 2, Random House Books for Young Readers): One of my absolute favourites from this year was Wonder Woman: Warbringer. This is the next one in the superhero series from Random House and I am so excited for it. Batman is one of my all-time favourite superheroes and I know that Marie Liu is going to do a fantastic job with this new tale about Gotham's complicated dark saviour. Also, from what I hear the characterisation of Alfred is incredible in this so one. Yay!
Susie Dumond
The Wedding Date by Jasmine Guillory (January 30, Berkley): TBH, I'm excited about this book because Roxane Gay gave it a rave review on Goodreads, and I'll follow her anywhere. The Wedding Date begins when high-powered professionals Alexa and Drew get stuck in an elevator, and Alexa agrees to attend a wedding with Drew as his fake girlfriend. As Roxane Gay says, "What a charming, warm, sexy, gem of a novel… One of the best books I've read in a while." We could all start off 2018 with a lighthearted read, right?
Natalya Muncuff
Broken Clocks by Danielle Allen (January 16, Amazon Digital Services LLC): Danielle Allen is an author I discovered in early 2017 when I stumbled across her novel Nevermore. An author that can perfectly weave Edgar Allen Poe into a modern day love story is a one-click author for me. I am excited about her January release, Broken Clocks which will tell the tale of soul mates whose love may be undeniable but their timing may be wrong.
Tasha Brandstatter
The Lost Plot by Genevieve Cogman (January 8, Pan Macmillan): This literary adventure series with intrepid librarian spies Irene and Kai (a dragon) just keeps getting better! I fell in love with the second book, which took place in Venice, and the fourth installment is in another of my favorite settings: the 1920s. I hope Vale (Irene's Sherlockian love interest) makes an appearance as well. Everything in these books is basically my jam.
Rebecca Hussey
This Will Be My Undoing: Living at the Intersection of Black, Female, and Feminist in (White) America by Morgan Jerkins (January 30, Harper Perennial): I'm always, always on the hunt for good essay collections, and this one looks both excellent and timely. It's about the experience of being black and female in America today, and particularly after all the talk about how black women "saved" white America in the recent Alabama election, this seems like a book white Americans, myself included, would do well to pick up. Topics include Rachel Dolezal, therapy, traveling as a black person in Russia, body image, and more.
Christina Vortia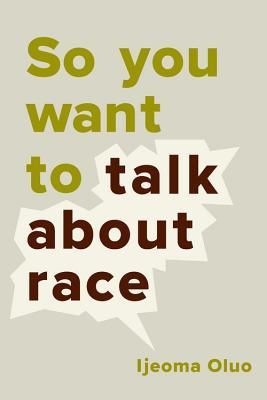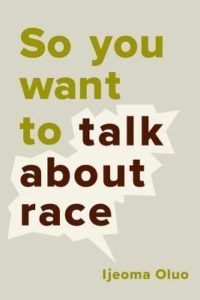 So You Want to Talk About Race by Ijeoma Oluo (January 16, 2018, Seal Press): Oluo's writing is sharp and incisive. Her article on Rachel Dolezal literally broke the internet and her tweets on race, gender, and intersectionality are timeline gold.