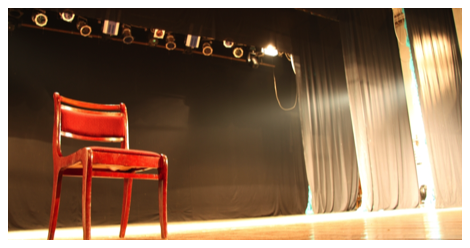 Lists
10 Musicals You Probably Didn't Know Were Books First
This content contains affiliate links. When you buy through these links, we may earn an affiliate commission.
I took a few years of singing lessons in high school and therefore know an unusual amount of show tunes for which I have nearly zero context. For this list, I tried to focus on musicals where it wasn't immediately obvious that it was an adaptation, such as Les Misérables or Wicked. I also tried to pick books that are still fairly widely available (sorry, 42nd Street!)
As of this writing, only Once on This Island is currently on Broadway but many of the others tour pretty consistently and can often be seen in community theaters.
Ragtime
Based On: Ragtime by E.L. Doctorow
Ragtime is an intertwining story about three families facing poverty, wealth, and social change in the early 1900s. It includes many historical figures including Harry Houdini, Booker T. Washington, and Emma Goldman.
Song You Might Know: "Wheels of a Dream"
Cats
Based On: Old Possum's Book of Practical Cats by T.S. Eliot (and a few other Eliot poems)
The musical version of Cats is the story of a group of cats introducing themselves, having a party, and deciding which of them should ascend to the Heaviside Layer, where whoever is chosen will get to be reborn. The book is full of poems about the various cat characters and also serves as the lyrics for much of the show.
Song You Might Know: "Memory"
Cabaret
Based On: Goodbye to Berlin by Christopher Isherwood
Cabaret focuses on the nightlife of the German Kit Kat Club and, in particular, cabaret performer Sally Bowles and her relationship with writer Cliff Bradshaw as the Nazis are rising to power.
Song You Might Know: "Cabaret"
Fiddler on the Roof
Based On: Tevye's Daughters: Collected Stories of Sholom Aleichem by Sholom Aleichem
Tevye, a dairyman, tells the stories of his daughters, several of whom break with tradition and marry for love. As I understand it, the stories in the books are a bit darker than those in the musical.
Song You Might Know: "Matchmaker"
Camelot
Based On: The Once and Future King by T.E. White
Camelot is an adaptation of the King Arthur story, in which King Arthur's illegitimate son, Mordred, comes to Camelot to dishonor the king and Arthur's wife, Guinevere, tries, and fails, to resist her attraction to Sir Lancelot.
Song You Might Know: "If Ever I Would Leave You"
Flower Drum Song
Based On: The Flower Drum Song by C.Y. Lee
Flower Drum Song is about first and second-generation Chinese immigrants and the conflict between maintaining tradition versus assimilation in San Francisco's Chinatown in the 1950s.
Song You Might Know: "I Enjoy Being a Girl"
The King and I
Based On: Anna and the King of Siam by Margaret Landon, which was based on the memoirs of the real Anna Leonowens
Anna Leonowens, a British schoolteacher, is hired by the King of Siam to teach English to his children and wives as part of his plan to modernize his country. They end up learning from each other and, in later years, the real Anna acted as language secretary to King Mongkut and was also a social activist.
Song You Might Know: "Shall We Dance?"
Once on this Island
Based On: My Love, My Love; or, The Peasant Girl by Rosa Guy
Ti Moune, an orphan who was once saved by the gods, falls in love with a wealthy grand homme on an island in the French Antilles. The gods decide to intervene in Ti Moune's fate once again in this Caribbean retelling of "The Little Mermaid."
Song You Might Know: "The Human Heart"
Show Boat
Based On: Show Boat by Edna Ferber
Show Boat is the story of several generations of the Hawks family, who ran a show boat on the Mississippi River in the early 20th century.
Song You Might Know: "Can't Help Lovin' That Man"
Gypsy
Based On: Gypsy: Memoirs of America's Most Celebrated Stripper by Gypsy Rose Lee
While the musical focuses primarily on Gypsy's mother's attempts to raise her two daughters to perform onstage, the memoir is Gypsy's actual story. Lee also wrote two novels and a play.
Song You Might Know: "Everything's Coming Up Roses"