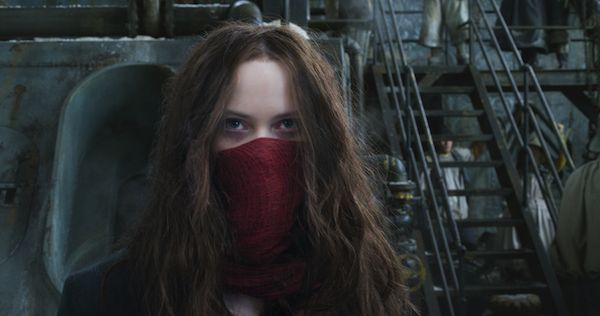 News
Watch the Trailer for Phillip Reeves's MORTAL ENGINES, Adapted by Peter Jackson
This content contains affiliate links. When you buy through these links, we may earn an affiliate commission.
It's here! The first trailer for Peter Jackson's take on Mortal Engines, based on the novel by author Phillip Reeves. Take a look:
In this futuristic, steampunk tale, whole cities have been mechanized and mobilized. They prey on each other, fighting over a dwindling supply of natural resources. Some people, like Tom Natsworthy, have never even set foot on the ground. He has always lived in the moving behemoth that is London.
Judging by this trailer, London is one of the bigger bullies on the block, and Hester Shaw and her fellow rebels are out to stop it. Tom interferes with Hester's attempt to assassinate Thaddeus Valentine, the man she holds responsible for her mother's death, and they both find themselves thrown from the city and on their own. They are rescued by Anna Fang, and end up working together to stop a nuclear weapon that would destroy them all.
The screenplay was adapted by Jackson and his Tolkien collaborators, Fran Walsh and Phillipa Boyens. It will mark the directing debut of Christian Rivers. It stars Robert Sheehan as Tom, Hera Hilmar as Hester, Hugo Weaving as Thaddeus Valentine, and Jihae as Anna Fang.
Mortal Engines will be in theaters on December 14.