Children's
Middle Grade Girl Detective Books Beyond Harriet the Spy
This content contains affiliate links. When you buy through these links, we may earn an affiliate commission.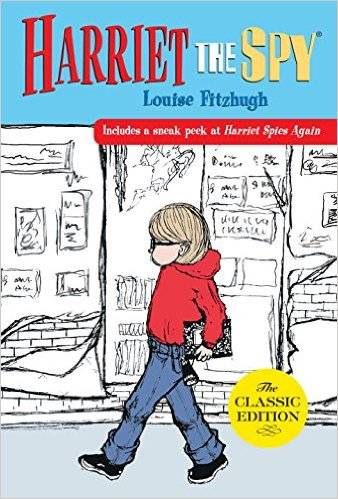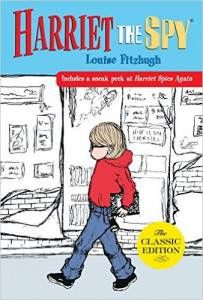 When Louise Fitzhugh first published Harriet the Spy in 1964, I doubt she could imagine how many writers would follow in her footsteps by writing their own girl detective stories inspired by their love of Harriet and her notebook. Today, girl detective books for middle grade readers are a genre of their own, and I love how writers have captured stories of girls using their wit and pluck to solve cases that no one else seems to be able to crack.
Here are some of my favorite middle grade girl detective books, all published in the last ten years – what are yours?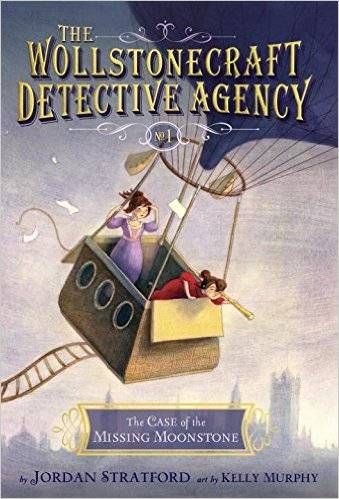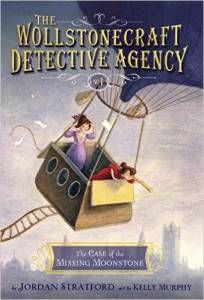 The Wollstonecraft Detective Agency (series) by Jordan Stratford and Kelly Murphy
Lady Ada Byron, age eleven, is a genius. Isolated, awkward and a bit rude—but a genius. Mary Godwin, age fourteen, is a romantic. Adventurous, astute, and kind, Mary is to become Ada's first true friend. And together, the girls conspire to form the Wollstonecraft Detective Agency—a secret constabulary for the apprehension of clever criminals. Their first case involves a stolen heirloom, a false confession, and an array of fishy suspects. But it's no match for the deductive powers and bold hearts of Ada and Mary.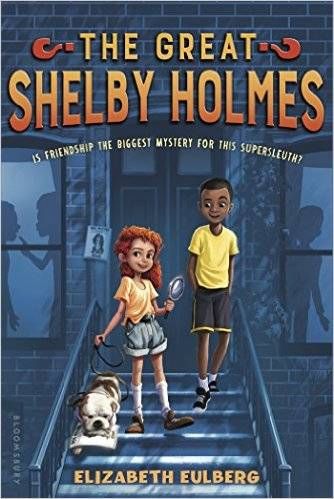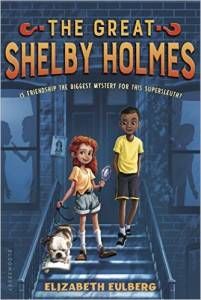 The Great Shelby Holmes by Elizabeth Eulberg
Shelby Holmes is not your average sixth grader. She's nine years old, barely four feet tall, and the best detective her Harlem neighborhood has ever seen―always using logic and a bit of pluck (which yes, some might call "bossiness") to solve the toughest crimes. When eleven-year-old John Watson moves downstairs, Shelby finds something that's eluded her up till now: a friend. The easy-going John isn't sure of what to make of Shelby, but he soon finds himself her most-trusted (read: only) partner in a dog-napping case that'll take both their talents to crack.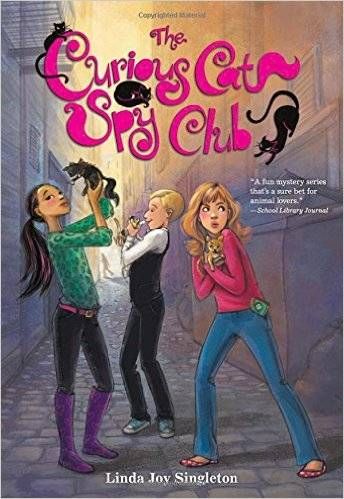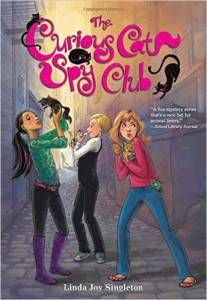 The Curious Cat Spy Club (series) by Linda Joy Singleton
Kelsey Case wants to be a detective. She has a spy backpack full of supplies and she's read Harriet the Spy. Now all she needs is a case. When Kelsey, Becca Morales, and Leo Polansky discover newborn kittens stuffed into a trash can, she knows she's found her mystery and maybe even a new best friend. The trio quickly hide the kittens in an old shed and form the Curious Cat Spy Club to find out who dumped the kittens and why. With red herrings, lots of twists and turns, and adventure, this caper is sure to keep kids entertained. (SLJ)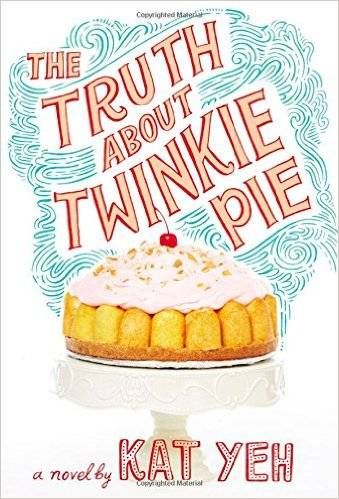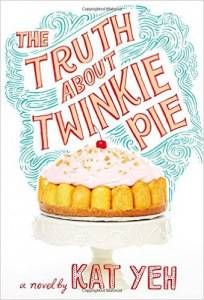 The Truth About Twinkie Pie by Kat Yeh
Take two sisters making it on their own: brainy twelve-year-old GiGi and junior-high-dropout-turned-hairstylist DiDi. Add a million dollars in prize money from a national cooking contest and a move from the trailer parks of South Carolina to the North Shore of Long Island. Mix in a fancy new school, new friends and enemies, a first crush, and a generous sprinkling of family secrets.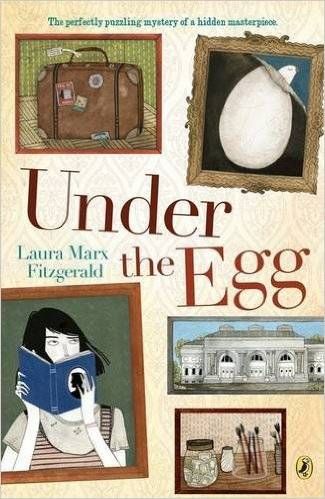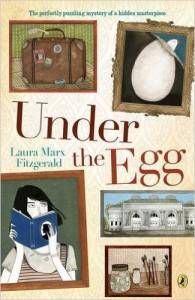 Under the Egg by Laura Marx Fitzgerald
When Theodora Tenpenny spills a bottle of rubbing alcohol on her late grandfather's painting, she discovers what seems to be an old Renaissance masterpiece underneath. That's great news for Theo, who's struggling to hang onto her family's two-hundred-year-old townhouse and support her unstable mother on her grandfather's legacy of $463. There's just one problem: Theo's grandfather was a security guard at the Metropolitan Museum of Art, and she worries the painting may be stolen. With the help of some unusual new friends, Theo's search for answers takes her all around Manhattan, and introduces her to a side of the city—and her grandfather—that she never knew. To solve the mystery, she'll have to abandon her hard-won self-reliance and build a community, one serendipitous friendship at a time.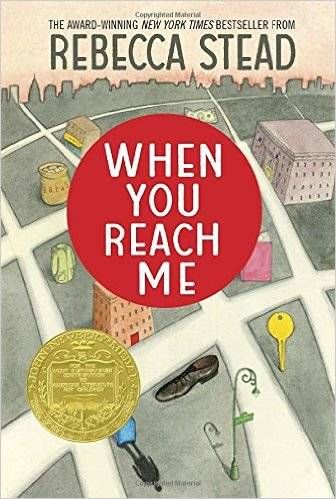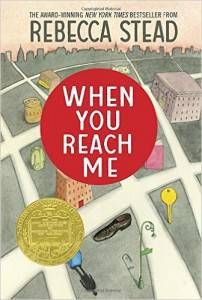 When You Reach Me by Rebecca Stead
This remarkable novel holds a fantastic puzzle at its heart. By sixth grade, Miranda and her best friend, Sal, know how to navigate their New York City neighborhood. They know where it's safe to go, and they know who to avoid. Like the crazy guy on the corner. But things start to unravel. Sal gets punched by a kid on the street for what seems like no reason, and he shuts Miranda out of his life. The apartment key that Miranda's mom keeps hidden for emergencies is stolen. And then a mysterious note arrives, scrawled on a tiny slip of paper. The notes keep coming, and Miranda slowly realizes that whoever is leaving them knows things no one should know. Each message brings her closer to believing that only she can prevent a tragic death. Until the final note makes her think she's too late.
Vanished by Sheela Chari
Eleven-year-old Neela dreams of being a famous musician, performing for admiring crowds on her traditional Indian stringed instrument. Her particular instrument was a gift from her grandmother—intricately carved with a mysterious-looking dragon.
When this special family heirloom vanishes from a local church, strange clues surface: a tea kettle ornamented with a familiar pointy-faced dragon, a threatening note, a connection to a famous dead musician, and even a legendary curse. The clues point all the way to India, where it seems that Neela's instrument has a long history of vanishing and reappearing. Even if Neela does track it down, will she be able to stop it from disappearing again?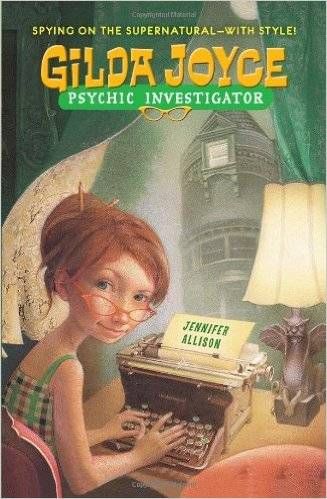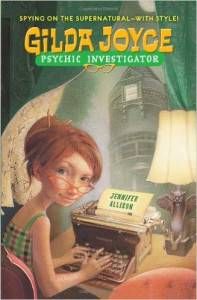 Gilda Joyce, Psychic Investigator by Jennifer Allison
Ever since her father died, quirky Gilda Joyce has been working hard to sharpen her psychic skills. She's determined to communicate with spirits from the Other Side and become a crack investigator of spooky, twisted mysteries. After wrangling an invitation to visit relatives in San Francisco, Gilda discovers that her dreary, tight-lipped uncle and his strange, delicate daughter need her help to uncover the terrible family secret that has a tortured ghost stalking their home. From poignant to hair-raising and hilarious, this is a behind-the-scenes, tell-all account of the very first case in the illustrious career of Gilda Joyce, Psychic Investigator.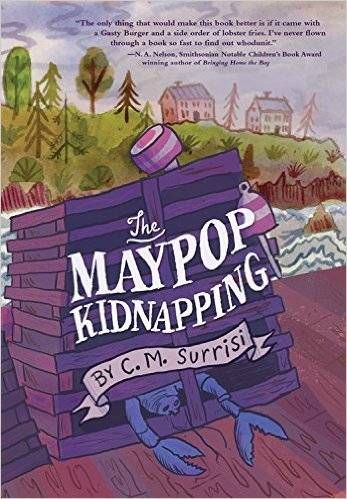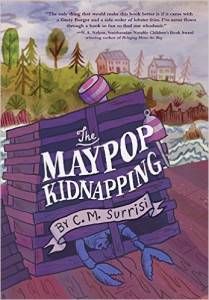 The Maypop Kidnapping by C.M. Surrisi
In the coastal village of Maiden Rock, Maine, Quinnie Boyd's teacher has disappeared. Quinnie thinks it's a kidnapping case, but her mom, the town sheriff, just thinks the teacher has left town. Still, Quinnie's going to follow her instincts that something's wrong. Her investigation takes her through a damp and smelly marsh, a lobster pound, and more of Maine's messiest places. She even gets help from her glamorous new neighbor, Mariella. As the girls hunt for clues around Maiden Rock, they encounter a cast of unlikely characters. And if Quinnie's hunch is right, the search may lead them right into danger . . .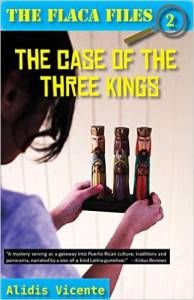 The Flaca Files (series) by Alidis Vicente
Flaca, or Detective Flaca as she prefers to be called, is pleased with her Christmas gifts. Finally, she has the tools needed to do her job: a fingerprint-taking kit, a police-quality mini flashlight, and most exciting of all, police tape to block off crime scenes! However, she is not at all pleased with the airline tickets to Puerto Rico she and her sister La Bruja are given. She has case deadlines to meet! Their parents are sure the girls will enjoy celebrating Three Kings Day, a huge holiday in Latin America that takes place on January 6 and involves putting grass in a box under the bed for the wise men's camels. Three men on flying camels sounds very suspicious to Detective Flaca, who once again is faced with a case begging to be solved. Where do the Three Kings get the gifts to put in the boxes? Do they steal presents from Santa Claus? Or do they take them from under Christmas trees around the world?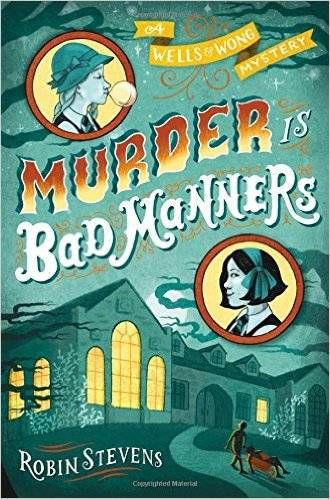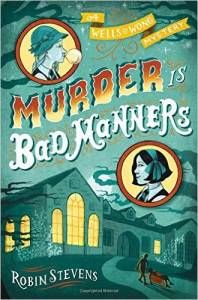 Murder is Bad Manners (A Wells and Wong Mystery series) by Robin Stevens
Daisy Wells and Hazel Wong are best friends at Deepdean School for Girls, and they both have a penchant for solving mysteries. In fact, outspoken Daisy is a self-described Sherlock Holmes, and she appoints wallflower Hazel as her own personal Watson when they form their own (secret!) detective agency. The only problem? They have nothing to investigate. But that changes once Hazel discovers the body of their science teacher, Miss Bell—and the body subsequently disappears. She and Daisy are certain a murder must have taken place, and they can think of more than one person with a motive. Determined to get to the bottom of the crime—and to prove that it happened—before the killer strikes again, Hazel and Daisy must hunt for evidence, spy on their suspects, and use all the cunning, scheming, and intuition they can muster. But will they succeed? And can their friendship stand the test?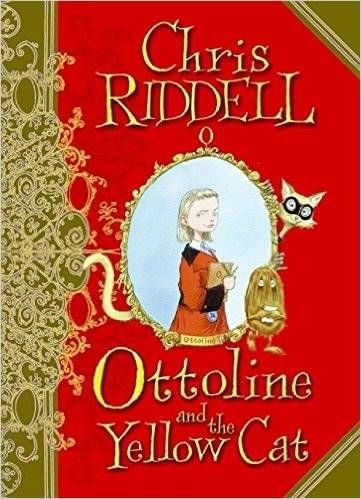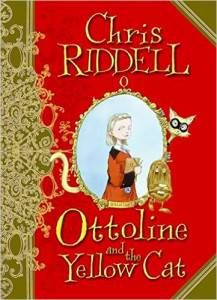 Ottoline and the Yellow Cat by Chris Riddell
While her parents are off traveling the world collecting "interesting things," Ottoline Brown lives in an elaborate apartment in Big City with her best friend, guardian, and accomplice in forming clever plans. He is called Mr. Monroe and is a silent creature from Norway who resembles Cousin Itt from the Addams Family. Ottoline solves a mystery involving a cat burglar, who is actually a cat, and the missing lapdogs of well-to-do women. (SLJ)
Check out Annika's awesome post, The Appeal of Girl Detectives, as well as the discussion if you want to read more about girl detectives!