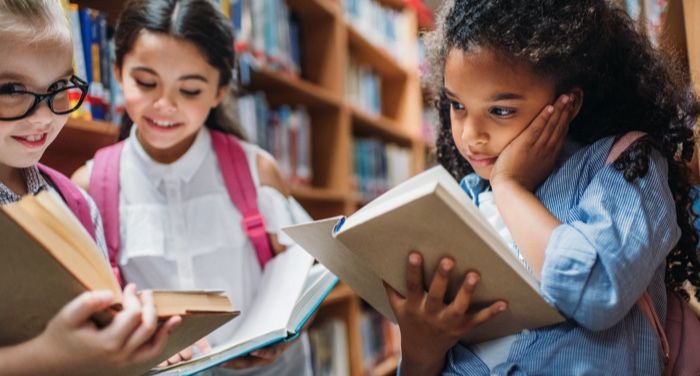 Children's
8 Contemporary Middle Grade Books to Look Out For in 2022
This content contains affiliate links. When you buy through these links, we may earn an affiliate commission.
From crushes to discovering ourselves, there's nothing like being a kid experiencing middle school. For me, I remember devouring books like The Baby-Sitters Club series and being inspired to have those type of friendships and that creativity to start my own club. I also recall digging into Sweet Valley Twins and their adventures. You could say middle grade books definitely kept me entertained and inspired me when I was younger.
This year, in 2022, books look different. While the relationships in the stories prevail, as well as the lessons learned, there is so much more to unpack in these stories today. From diverse characters to adventurous lives, middle grade contemporaries look extremely exciting and promising this year, full of the type of tales that even adults would devour and share with their little ones. For all this, I am excited to see what 2022 middle grade books have in store.
It was extremely tough to narrow it down, but here at Book Riot, we contributors love a challenge. A big fan of middle grade and YA novels, I took on the task of picking eight middle grade books that I can't wait to dig into this new year. I hope you also find some that you want to pick up and even share with others. Happy reading, and book buying!
---
What other middle grade novels are you excited to read in 2022? Got any suggestions for me? Let me know on Twitter @AuroraMiami!
You might also be interested in these posts: