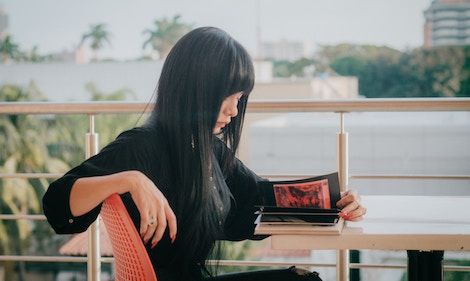 Lists
Indie Press Round-Up: May 2019 New Releases
This content contains affiliate links. When you buy through these links, we may earn an affiliate commission.
For this month's round-up of small and independent press books, I have a ton of variety for you. Below you will find a historical thriller, literary fiction, documentary history, a collection of linked short stories, and fiction in translation. I had great fun reading May 2019 new releases for this post, and I hope you find something below that you love!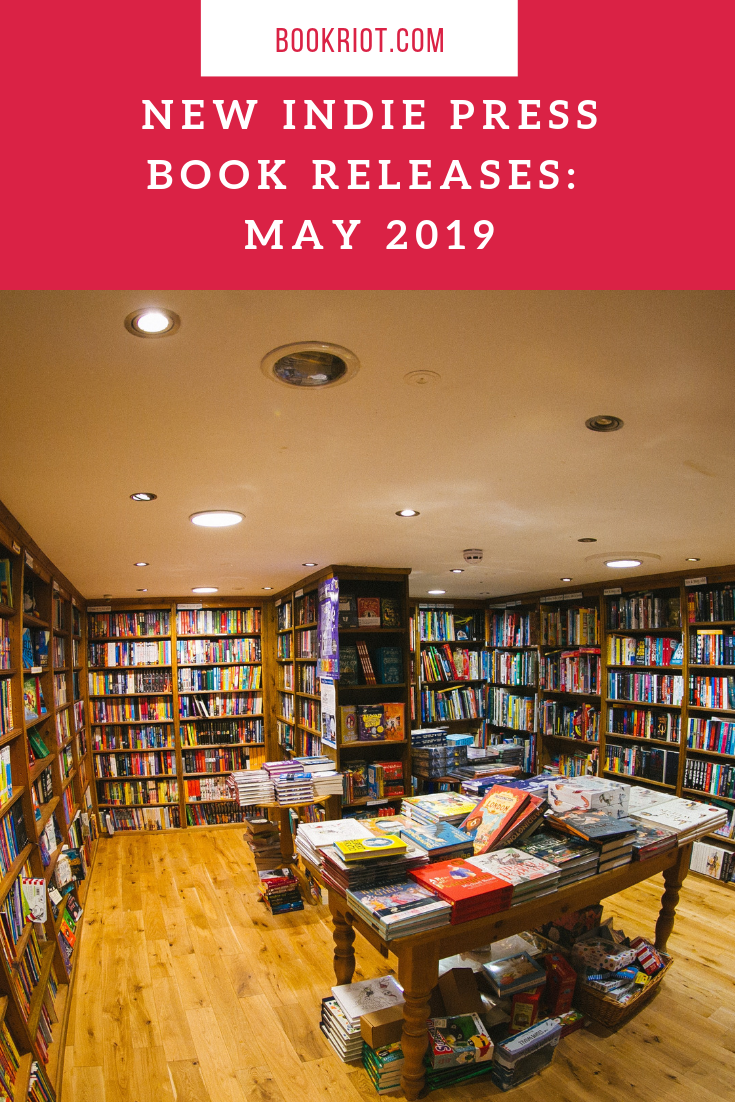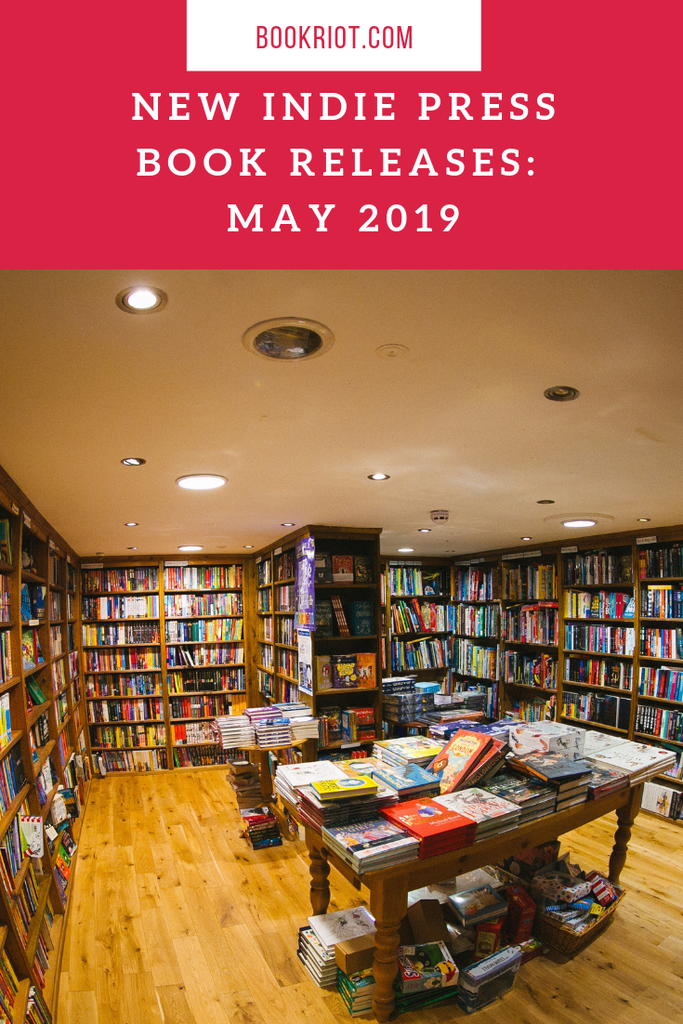 In the mood for a historical novel? This one is a Victorian thriller about a young woman who, abandoned by her mother, grew up in a Birmingham workhouse. She is now about to begin work as a servant, but she has very little idea about how things work in a respectable house. She is haunted by a violent past and the loss of her dearest friend. The man in whose house she is now an employee turns out to be a scientist interested in conducting experiments on human subjects to test out his theories on poverty and criminality. Cora gets caught up in these experiments even as she is only beginning to figure out her own difficult past. I loved being immersed in the gritty world of Birmingham and learning what a housemaid's job is like at the same time Cora learns it. The novel is immersive, and the ideas it explores are fascinating.
China Dream by Ma Jian, Translated by Flora Drew (Counterpoint Press, May 7)
This is a short novel with a lot to say about both contemporary China and Chinese history. The main character, Ma Daode, is the director of the China Dream Bureau, and his plan is to create a chip that will replace people's private dreams with propaganda created by the government. We quickly learn that one of the reasons Ma Daode is so passionate about this project is that he desperately wants freedom from his horrible memories of the Cultural Revolution, where he witnessed terrible violence. As these nightmares haunt him in flashbacks he can't control, his carefully-structured life begins to disintegrate around him. This is a darkly funny, satiric novel about the dangers of attempting to ignore history. Ma Jian's work has been banned in China, making him an essential author to follow.
The fiftieth anniversary of Stonewall—the protests in Greenwich Village that kickstarted the modern LGBTQ+ movement—is coming up this summer, and this documentary history is the perfect way to celebrate the occasion. Marc Stein has gathered a multitude of documents about the movement, including newspaper reports, op-eds, court decisions, first-hand accounts, political fliers, photographs, and more. He focuses specifically on the five years before Stonewall, the uprising itself, and the five years following in order to capture a close-up look at the times. Stein's introduction is a valuable and detailed overview, but he mostly lets the documents speak for themselves. They provide a fascinating glimpse into the struggles and the triumphs of a movement that shaped the world we know today.
Rabbits for Food by Binnie Kirshenbaum (Soho Press, May 7)
I loved this book, although it is not for everyone; it deals with severe depression and suicidal thoughts, so if you are avoiding this topic, this isn't your book. It tells the story of Bunny, a writer who has fallen into a depression and finds herself unable to function. The material is dark, but the narrator—who stays close to Bunny's thoughts for most of the novel—is wonderfully sardonic and entertaining. Bunny's mind is a difficult place to be, but she is also wickedly smart and entertaining. Her descriptions of her life, especially nights out with friends, are both funny and painful. The novel is full of bookish humor. I winced my way through this book but also couldn't put it down.
Shut Up You're Pretty by Téa Mutonji (Arsenal Pulp Press, May 14)
Shut Up You're Pretty is a collection of closely-linked short stories about a girl, and then young woman, growing up near Toronto after her family immigrated from the Congo. The stories are told in chronological order and deal in different ways with the protagonist's family history, friendships, sexuality, work experiences, and more. Each story is a separate, richly-described glimpse into an aspect of the protagonist's life, and together they form a whole picture of a young woman who is struggling to understand herself and her world. This the first book published by VS. Books, an imprint of Arsenal Pulp Press that is devoted to young and emerging writers of color. Téa Mutonji and the VS. Books line are cultural phenomenons you will want to follow.
The Dinner Guest by Gabriela Ybarra, Translated by Natasha Wimmer (Transit Books, May 28)
The Dinner Guest is a novel, but it is closely based on Gabriela Ybarra's family history and her own experiences. She explains in an author's note that it is a "free reconstruction" of real-life events. The "dinner guest" of the title is death, the visitor that is always present and occasionally snatches someone away. The book is the story first of Ybarra's grandfather's kidnapping and death at the hands of Basque separatists in Spain. Ybarra wasn't alive at the time, but she reconstructs the story through research and family accounts. The book's second part is about her mother's death when Ybarra is a young woman living and working in New York City. The novel is both somber and beautiful: it's a moving exploration of family history, politics, memory, and loss.
Finally, here are some May 2019 new releases that are going on my TBR:
Loudermilk by Lucy Ives (Soft Skull Press, May 7): a novel about a man who is about to start in a prestigious creative writing program in poetry but who has never written a poem in his life.
The Missing of Clairedelune by Christelle Dabos, translated by Hildegarde Serle (Europa Editions, May 7): the follow-up to A Winter's Promise and Book 2 of The Mirror Visitor Quartet, a young adult fantasy series (I loved the first one).
Juliet the Maniac by Juliet Escoria (Melville House, May 7): a coming-of-age novel about a teenager's struggle with mental illness.
Triangulum by Masande Ntshanga (Two Dollar Radio, May 14): a genre-bending novel covering 40 years of South Africa's past and near future.
If you're looking for more small and independent press books, check out my April round-up and one from earlier this year.