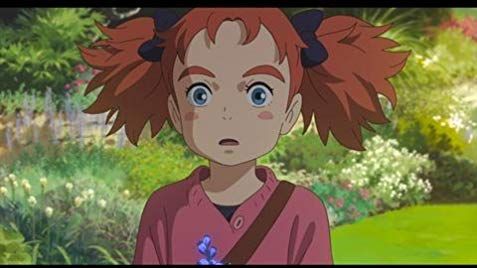 Children's
Go to Witch School with Mary and the Witch's Flower
This content contains affiliate links. When you buy through these links, we may earn an affiliate commission.
Before Harry Potter got his Hogwarts letter, Mildred Hubble went to Miss Cackle's Academy for Witches in The Worst Witch. And before Mildred, Mary Smith found a mysterious school of magic in The Little Broomstick by Mary Steward, adapted last year as Mary and the Witch's Flower and on U.S. Netflix now.
Mary and the Witch's Flower is the first film from Studio Ponoc, which was founded by former Studio Ghibli lead film producer Yoshiaki Nishimura; if Mary is anything to go by (and I assume it is), Studio Ponoc is absolutely the successors to Studio Ghibli (or equals, I suppose, as Ghibli is still making movies). While I found the plot a little thin in places, Mary has all the charm and magic of Kiki's Delivery Service; I've seen it more often compared to Howl's Moving Castle, so I rewatched Howl's and I disagree—but they are both based on books, so I'll allow it. 😉
More Witchy Movies
The Craft
The Sisterhood of Night
Boarding School Movies
Picnic at Hanging Rock
Dead Poet's Society
ICYMI
On Miss Cackle's Academy for Witches
13 Stories to Help Fill the Harry Potter Void
Life Lessons from Terry Pratchett's Witches
50 Must-Read Coming-of-Age Books
Can You Pass the Hardest Harry Potter Quiz?
Magical Mystik U: An Interview with Alisa Kwitney