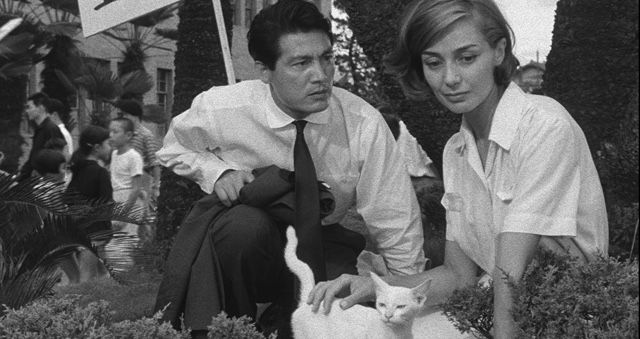 Fiction
Reading Pathways: Marguerite Duras
This content contains affiliate links. When you buy through these links, we may earn an affiliate commission.
Marguerite Duras was a French novelist, playwright, and screenwriter and was associated with the nouveau roman movement. She is known for her command of dialog and the silence around what is not said. If you happen to be learning French, her novels are a great starting point for your first book-length read. The novels are short and the prose is spare and there is a lot of repetition. I find a lot of the same things in Duras that I admire in American writers like Joan Didion.
"I write about love, yes, but not about tenderness," she told the New York Times in 1990. Born in colonial Vietnam to parents who moved there to teach but quickly became destitute, the character of the scrappy young girl who must survive on her own is prevalent in her books. Duras struggled with alcoholism for most of her life. She died in 1996, at the age of 81. She is buried in Montparnasse Cemetery.
Here is a suggested journey through some of her better-known work. Take breaks, though. I read many of these one after another in the past month and, truthfully, it's a lot emotionally. There is passion here, but very little kindness.
Duras's first novel contains many of the themes that she explored her entire life. It's the story of a white family living in colonial Vietnam and what happened after the heroine's mother bought a rice farm that proved to be a bad investment. This novel is largely autobiographical. Duras's mother also bought a failed rice farm and favored her eldest son to the detriment of her other children.
This is something of mystery and tells the story of a murder from the point of view of the killer, her husband, and observer of the couple. They being interviewed by someone who is writing a book about the case.
The next three are very short novels. Pick one of the three.
In The Malady of Death, a man hires a young woman to stay with him in a hotel room in order to "learn how to love." She tells him mysteriously that he is afflicted with "the malady of death." Moderato Cantabile is about the week an upper-class woman spends speaking to a lower-class dockworker at a bar about a murder that has taken place in their town. Destroy, She Said was adapted into Duras's second film and is the story of three people at a convalescent hotel who are conspiring to drive another woman insane. Both The Malady of Death and Destroy, She Said contain notes on staging the story as a performance.
At this point, you can move on to the next books or consider reading or watching Hiroshima, Mon Amour. Duras was nominated for an Oscar for the screenplay. The film takes place over 36 hours of conversation between a French actress and a Japanese architect about the bombing of Hiroshima.
When Lol Stein's fiancé publicly leaves her to be with an older woman, she has a breakdown. She marries, seems to move on and then discovers a passion that can only be accessed through voyeurism.
Duras's memoir of what happened to her during World War II. She claimed not to have remembered keeping a diary. She writes about nursing her husband back to health after his return from Bergen-Belsen, attracting the romantic attention of a Gestapo officer, and interrogating a suspected Nazi collaborator. If you enjoy Duras's nonfiction, there is a new collection called Me & Other Writing that was just published and is also very interesting.
The Lover is the semi-autographical story of a teenage girl who becomes romantically involved with a Chinese businessman in colonial Vietnam. She does this ostensibly to help her poor family financially, but feelings develop on both sides. A film adaptation of The Lover came out in 1992. Duras revisits this story in The North China Lover, which was published in 1991.