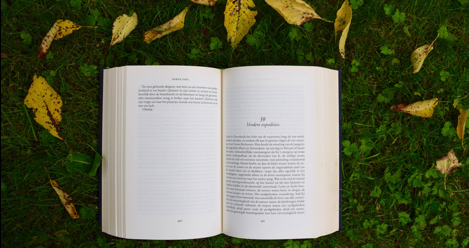 Lists
The Longest YA Books You Can Read
This content contains affiliate links. When you buy through these links, we may earn an affiliate commission.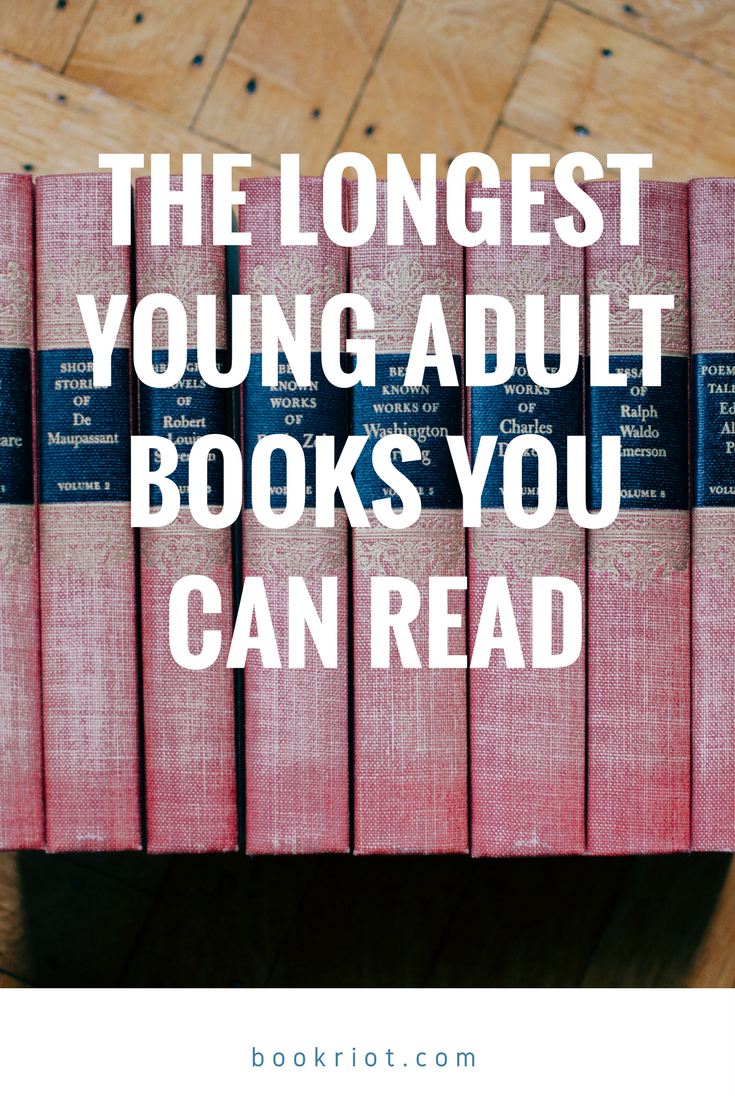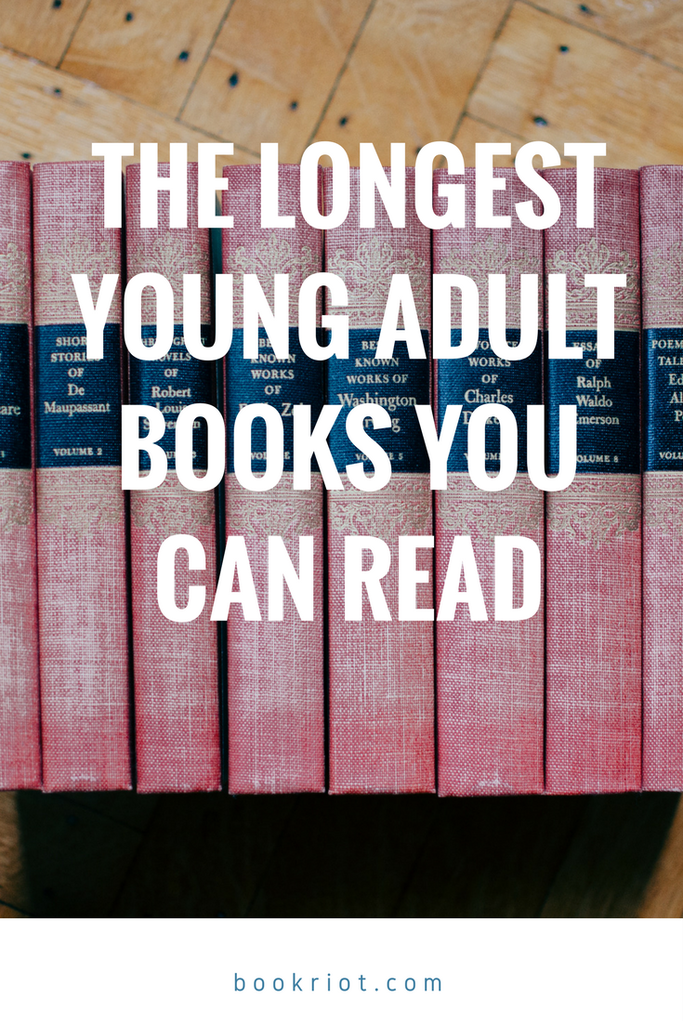 Perhaps we can thank Harry Potter for a trend over the last couple of decades in children's and young adult literature: the books are getting longer and longer. This is especially true in YA fiction, where tomes are regularly ringing in at 350 or more pages, both as entries into a series and as stand alone reads.
It's always surprising when I'm looking at older titles and see that most YA fell into the 190 – 250 page range in its earlier years. Those books feel so small comparatively, where now, a 250 page book feels like it's really short.
There's nothing wrong with a big bulky book. In fact, it's something many readers seek out purposely. The sense of achievement in knocking out a door stopper is one that's unparalleled.
If you are a big book reader — or you're curious about the lengths some YA novels have gone in their physical manifestation — then you'll enjoy this look at the longest YA books around. The list below has been compiled from a lot of research, and it includes only stand alone titles or the first book in a series. I made that choice as series books have a tendency to grow as they progress; there's potential here for a look at the longest series in YA in another post. Additionally, compilations, reissues, and bind-up editions of books have been left off, since those can have an unfair advantage when it comes to length. Sometimes those include more than 2 books in them. This list may fall short of comprehensive, but it's pretty damn close.
All of the books below are over 500 pages, and they're arranged in descending order according to the page counts of the hardcover US editions of the titles from Goodreads. Page numbers are indicated in parenthesis after the author name.
Interesting to see that the gender breakdown is fairly even, as well as to note how few authors of color are represented.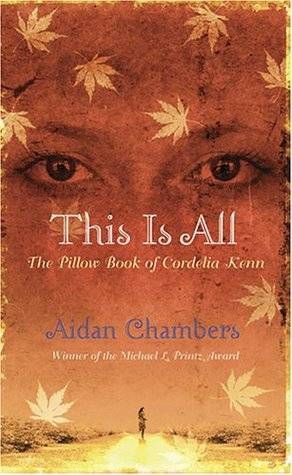 This Is All: The Pillow Book of Cordelia Kenn by Aiden Chambers (816)
Using a pillow book as her form, nineteen-year-old Cordelia Kenn sets out to write out her life for her unborn daughter. What emerges is a portrait of an extraordinary girl, who writes frankly of love, sex, poetry, nature, faith, and of herself in the world. Her thoughts range widely: on Shakespeare and breasts, periods and piano playing, friendship and trees, consciousness and sleep, and much more besides. As she writes of William Blacklin, the boy she chooses as her first lover, or Julie, the teacher who encourages her spiritual life, Cordelia maddens, fascinates, and ultimately seduces the reader. This is a character never to be forgotten from a writer at the height of his powers.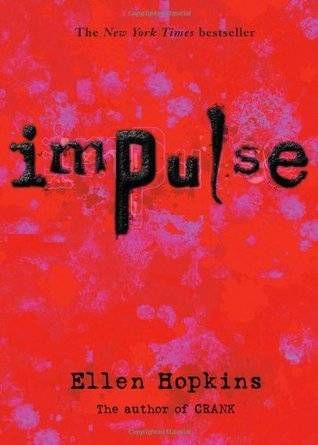 Impulse by Ellen Hopkins (666)
Three lives, three different paths to the same destination: Aspen Springs, a psychiatric hospital for those who have attempted the ultimate act — suicide.
Vanessa is beautiful and smart, but her secrets keep her answering the call of the blade.
Tony, after suffering a painful childhood, can only find peace through pills.
And Conner, outwardly, has the perfect life. But dig a little deeper and find a boy who is in constant battle with his parents, his life, himself.
In one instant each of these young people decided enough was enough. They grabbed the blade, the bottle, the gun — and tried to end it all. Now they have a second chance, and just maybe, with each other's help, they can find their way to a better life — but only if they're strong and can fight the demons that brought them here in the first place.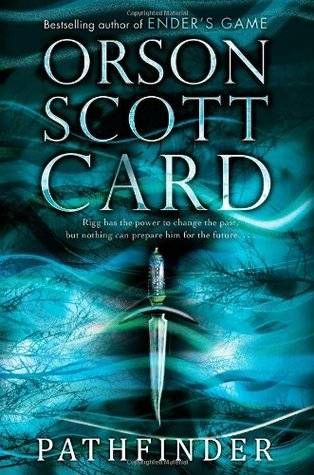 Pathfinder by Orson Scott Card (657)
A powerful secret. A dangerous path.
Rigg is well trained at keeping secrets. Only his father knows the truth about Rigg's strange talent for seeing the paths of people's pasts. But when his father dies, Rigg is stunned to learn just how many secrets Father had kept from him–secrets about Rigg's own past, his identity, and his destiny. And when Rigg discovers that he has the power not only to see the past, but also to change it, his future suddenly becomes anything but certain.
Rigg's birthright sets him on a path that leaves him caught between two factions, one that wants him crowned and one that wants him dead. He will be forced to question everything he thinks he knows, choose who to trust, and push the limits of his talent…or forfeit control of his destiny.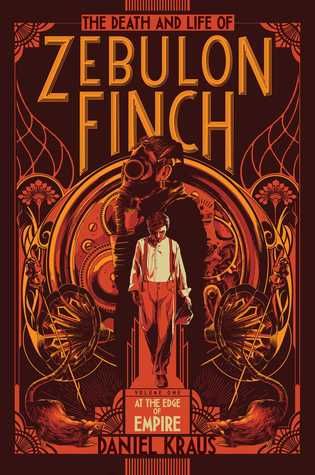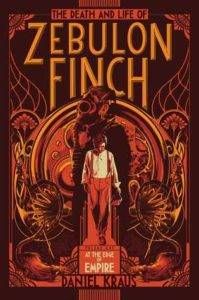 The Death and Life of Zebulon Finch by Daniel Kraus (656)
May 7, 1896. Dusk. A swaggering seventeen-year-old gangster named Zebulon Finch is gunned down on the shores of Lake Michigan. But after mere minutes in the void, he is mysteriously resurrected.
His second life will be nothing like his first.
Zebulon's new existence begins as a sideshow attraction in a traveling medicine show. From there, he will be poked and prodded by a scientist obsessed with mastering the secrets of death. He will fight in the trenches of World War I. He will run from his nightmares—and from poverty—in Depression-era New York City. And he will become the companion of the most beautiful woman in Hollywood.
Love, hate, hope, and horror—Zebulon finds them. But will he ever find redemption?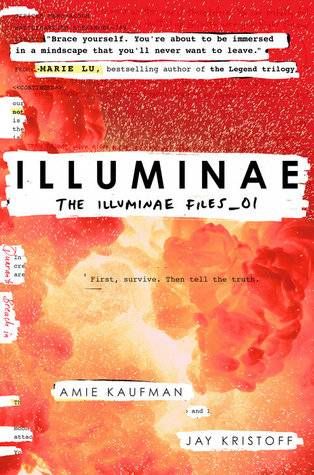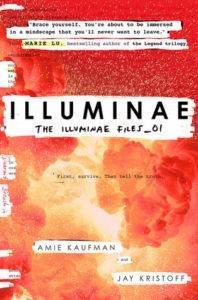 Illuminae by Amie Kaufman and Jay Kristoff (608)
This morning, Kady thought breaking up with Ezra was the hardest thing she'd have to do. This afternoon, her planet was invaded.
The year is 2575, and two rival megacorporations are at war over a planet that's little more than an ice-covered speck at the edge of the universe. Too bad nobody thought to warn the people living on it. With enemy fire raining down on them, Kady and Ezra—who are barely even talking to each other—are forced to fight their way onto an evacuating fleet, with an enemy warship in hot pursuit.
But their problems are just getting started. A deadly plague has broken out and is mutating, with terrifying results; the fleet's AI, which should be protecting them, may actually be their enemy; and nobody in charge will say what's really going on. As Kady hacks into a tangled web of data to find the truth, it's clear only one person can help her bring it all to light: the ex-boyfriend she swore she'd never speak to again.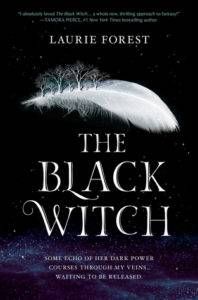 The Black Witch by Laurie Forest (601)
Elloren Gardner is the granddaughter of the last prophesied Black Witch, Carnissa Gardner, who drove back the enemy forces and saved the Gardnerian people during the Realm War. But while she is the absolute spitting image of her famous grandmother, Elloren is utterly devoid of power in a society that prizes magical ability above all else.
When she is granted the opportunity to pursue her lifelong dream of becoming an apothecary, Elloren joins her brothers at the prestigious Verpax University to embrace a destiny of her own, free from the shadow of her grandmother's legacy. But she soon realizes that the university, which admits all manner of people—including the fire-wielding, winged Icarals, the sworn enemies of all Gardnerians—is a treacherous place for the granddaughter of the Black Witch.
As evil looms on the horizon and the pressure to live up to her heritage builds, everything Elloren thought she knew will be challenged and torn away. Her best hope of survival may be among the most unlikely band of misfits…if only she can find the courage to trust those she's been taught to hate and fear.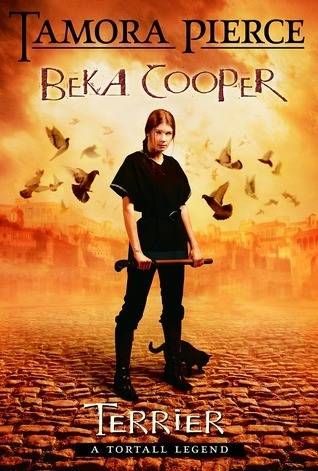 Terrier by Tamora Pierce (584)
Beka Cooper is a rookie with the law-enforcing Provost's Guard, commonly known as "the Provost's Dogs," in Corus, the capital city of Tortall. To the surprise of both the veteran "Dogs" and her fellow "puppies," Beka requests duty in the Lower City. The Lower City is a tough beat. But it's also where Beka was born, and she's comfortable there.
Beka gets her wish. She's assigned to work with Mattes and Clary, famed veterans among the Provost's Dogs. They're tough, they're capable, and they're none too happy about the indignity of being saddled with a puppy for the first time in years. What they don't know is that Beka has something unique to offer. Never much of a talker, Beka is a good listener. So good, in fact, that she hears things that Mattes and Clary never could – information that is passed in murmurs when flocks of pigeons gather … murmurs that are the words of the dead.
In this way, Beka learns of someone in the Lower City who has overturned the power structure of the underworld and is terrorizing its citizens into submission and silence. Beka's magical listening talent is the only way for the Provost's Dogs to find out the identity of this brutal new underlord, for the dead are beyond fear. And the ranks of the dead will be growing if the Dogs can't stop a crime wave the likes of which has never been seen. Luckily for the people of the Lower City, the new puppy is a true terrier!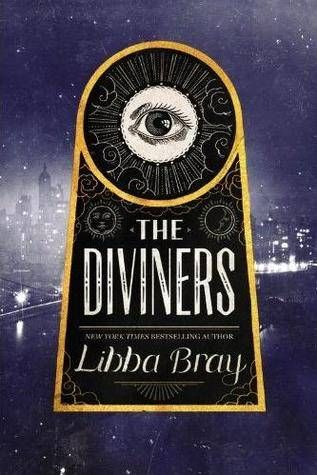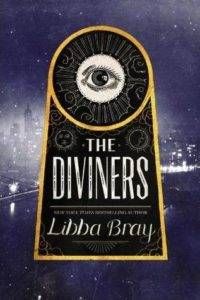 The Diviners by Libba Bray (578)
Evie O'Neill has been exiled from her boring old hometown and shipped off to the bustling streets of New York City—and she is pos-i-tute-ly ecstatic. It's 1926, and New York is filled with speakeasies, Ziegfeld girls, and rakish pickpockets. The only catch is that she has to live with her uncle Will and his unhealthy obsession with the occult.
Evie worries he'll discover her darkest secret: a supernatural power that has only brought her trouble so far. But when the police find a murdered girl branded with a cryptic symbol and Will is called to the scene, Evie realizes her gift could help catch a serial killer.
As Evie jumps headlong into a dance with a murderer, other stories unfold in the city that never sleeps. A young man named Memphis is caught between two worlds. A chorus girl named Theta is running from her past. A student named Jericho hides a shocking secret. And unknown to all, something dark and evil has awakened.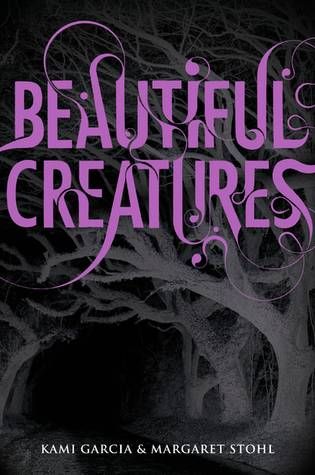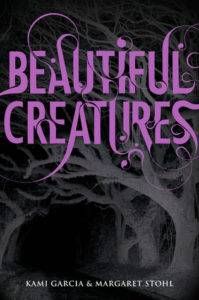 Beautiful Creatures by Kami Garcia and Margaret Stohl (563)
Lena Duchannes is unlike anyone the small Southern town of Gatlin has ever seen, and she's struggling to conceal her power, and a curse that has haunted her family for generations. But even within the overgrown gardens, murky swamps and crumbling graveyards of the forgotten South, a secret cannot stay hidden forever.
Ethan Wate, who has been counting the months until he can escape from Gatlin, is haunted by dreams of a beautiful girl he has never met. When Lena moves into the town's oldest and most infamous plantation, Ethan is inexplicably drawn to her and determined to uncover the connection between them.
In a town with no surprises, one secret could change everything.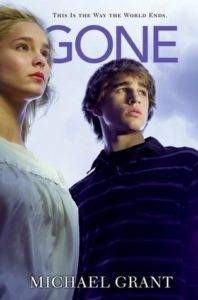 Gone by Michael Grant (560)
In the blink of an eye, everyone disappears. Gone. Except for the young.
There are teens, but not one single adult. Just as suddenly, there are no phones, no internet, no television. No way to get help. And no way to figure out what's happened.
Hunger threatens. Bullies rule. A sinister creature lurks. Animals are mutating. And the teens themselves are changing, developing new talents—unimaginable, dangerous, deadly powers—that grow stronger by the day. It's a terrifying new world. Sides are being chosen, a fight is shaping up. Townies against rich kids. Bullies against the weak. Powerful against powerless. And time is running out: On your 15th birthday, you disappear just like everyone else.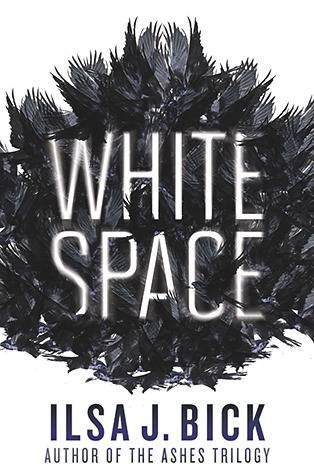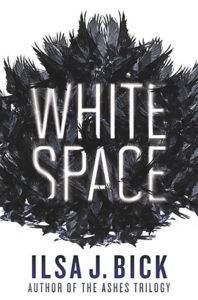 White Space by Ilsa Bick (560)
Seventeen-year-old Emma Lindsay has problems: a head full of metal, no parents, a crazy artist for a guardian whom a stroke has turned into a vegetable, and all those times when she blinks away, dropping into other lives so ghostly and surreal it's as if the story of her life bleeds into theirs. But one thing Emma has never doubted is that she's real.
Then she writes "White Space," a story about these kids stranded in a spooky house during a blizzard.
Unfortunately, "White Space" turns out to be a dead ringer for part of an unfinished novel by a long-dead writer. The manuscript, which she's never seen, is a loopy Matrix meets Inkheart story in which characters fall out of different books and jump off the page. Thing is, when Emma blinks, she might be doing the same and, before long, she's dropped into the very story she thought she'd written. Trapped in a weird, snow-choked valley, Emma meets other kids with dark secrets and strange abilities: Eric, Casey, Bode, Rima, and a very special little girl, Lizzie. What they discover is that they–and Emma–may be nothing more than characters written into being from an alternative universe for a very specific purpose.
Now what they must uncover is why they've been brought to this place–a world between the lines where parallel realities are created and destroyed and nightmares are written–before someone pens their end.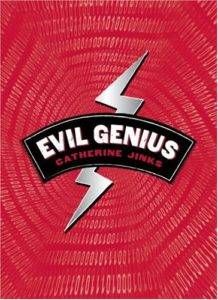 Evil Genius by Catherine Jinks (552)
Cadel Piggott has a genius IQ and a fascination with systems of all kinds. At seven, he was illegally hacking into computers. Now he's fourteen and studying for his World Domination degree, taking classes like embezzlement, misinformation, forgery, and infiltration at the institute founded by criminal mastermind Dr. Phineas Darkkon. Although Cadel may be advanced beyond his years, at heart he's a lonely kid. When he falls for the mysterious and brilliant Kay-Lee, he begins to question the moral implications of his studies for the first time. But is it too late to stop Dr. Darkkon from carrying out his evil plot?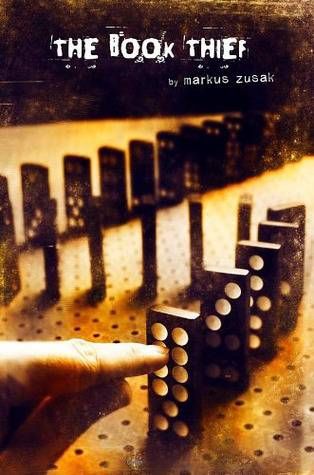 The Book Thief by Markus Zusak (552)
It's just a small story really, about among other things: a girl, some words, an accordionist, some fanatical Germans, a Jewish fist-fighter, and quite a lot of thievery. . . .
Set during World War II in Germany, Markus Zusak's groundbreaking new novel is the story of Liesel Meminger, a foster girl living outside of Munich. Liesel scratches out a meager existence for herself by stealing when she encounters something she can't resist–books. With the help of her accordion-playing foster father, she learns to read and shares her stolen books with her neighbors during bombing raids as well as with the Jewish man hidden in her basement before he is marched to Dachau.
This is an unforgettable story about the ability of books to feed the soul.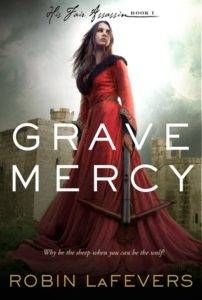 Grave Mercy by Robin LaFevers (550)
Seventeen-year-old Ismae escapes from the brutality of an arranged marriage into the sanctuary of the convent of St. Mortain, where the sisters still serve the gods of old. Here she learns that the god of Death Himself has blessed her with dangerous gifts—and a violent destiny. If she chooses to stay at the convent, she will be trained as an assassin and serve as a handmaiden to Death. To claim her new life, she must destroy the lives of others.
Ismae's most important assignment takes her straight into the high court of Brittany—where she finds herself woefully under prepared—not only for the deadly games of intrigue and treason, but for the impossible choices she must make. For how can she deliver Death's vengeance upon a target who, against her will, has stolen her heart?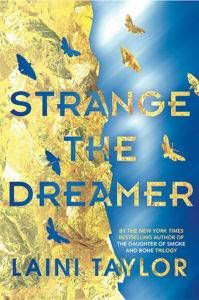 Strange The Dreamer by Laini Taylor (544)
The dream chooses the dreamer, not the other way around—and Lazlo Strange, war orphan and junior librarian, has always feared that his dream chose poorly. Since he was five years old he's been obsessed with the mythic lost city of Weep, but it would take someone bolder than he to cross half the world in search of it. Then a stunning opportunity presents itself, in the person of a hero called the Godslayer and a band of legendary warriors, and he has to seize his chance or lose his dream forever.
What happened in Weep two hundred years ago to cut it off from the rest of the world? What exactly did the Godslayer slay that went by the name of god? And what is the mysterious problem he now seeks help in solving?
The answers await in Weep, but so do more mysteries—including the blue-skinned goddess who appears in Lazlo's dreams. How did he dream her before he knew she existed? And if all the gods are dead, why does she seem so real?
Welcome to Weep.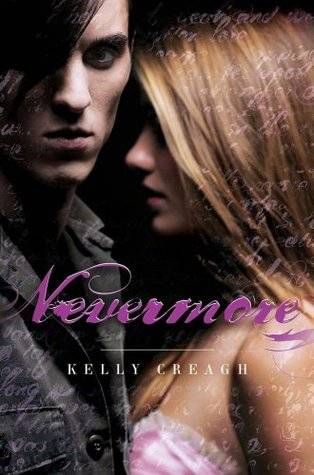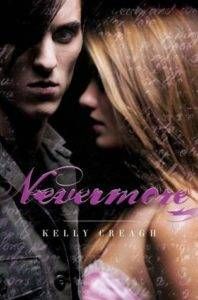 Nevermore by Kelly Creagh (534)
Cheerleader Isobel Lanley is horrified when she is paired with Varen Nethers for an English project, which is due—so unfair—on the day of the rival game. Cold and aloof, sardonic and sharp-tongued, Varen makes it clear he'd rather not have anything to do with her either. But when Isobel discovers strange writing in his journal, she can't help but give this enigmatic boy with the piercing eyes another look.
Soon, Isobel finds herself making excuses to be with Varen. Steadily pulled away from her friends and her possessive boyfriend, Isobel ventures deeper and deeper into the dream world Varen has created through the pages of his notebook, a realm where the terrifying stories of Edgar Allan Poe come to life.
As her world begins to unravel around her, Isobel discovers that dreams, like words, hold more power than she ever imagined, and that the most frightening realities are those of the mind. Now she must find a way to reach Varen before he is consumed by the shadows of his own nightmares.
His life depends on it.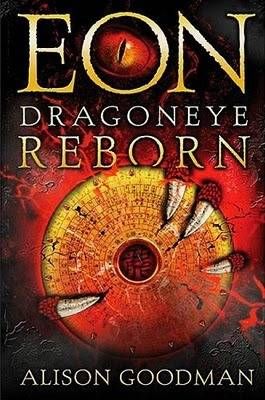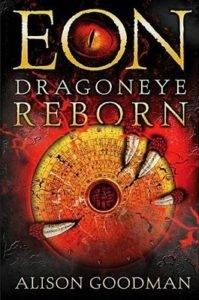 Eon: Dragoneye Reborn by Alison Goodman (531)
Swordplay, dragon magic–and a hero with a desperate secret
Twelve-year-old Eon has been in training for years. His intensive study of Dragon Magic, based on East Asian astrology, involves two kinds of skills: sword-work and magical aptitude. He and his master hope that he will be chosen as a Dragoneye–an apprentice to one of the twelve energy dragons of good fortune.
But Eon has a dangerous secret. He is actually Eona, a sixteen-year-old girl who has been masquerading as a boy for the chance to become a Dragoneye. Females are forbidden to use Dragon Magic; if anyone discovers she has been hiding in plain sight, her death is assured.
When Eon's secret threatens to come to light, she and her allies are plunged into grave danger and a deadly struggle for the Imperial throne. Eon must find the strength and inner power to battle those who want to take her magic…and her life.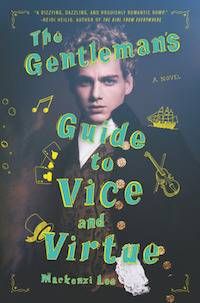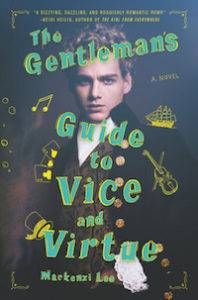 The Gentleman's Guide to Vice and Virtue by Mackenzi Lee (528)
Henry "Monty" Montague was born and bred to be a gentleman, but he was never one to be tamed. The finest boarding schools in England and the constant disapproval of his father haven't been able to curb any of his roguish passions—not for gambling halls, late nights spent with a bottle of spirits, or waking up in the arms of women or men.
But as Monty embarks on his grand tour of Europe, his quest for a life filled with pleasure and vice is in danger of coming to an end. Not only does his father expect him to take over the family's estate upon his return, but Monty is also nursing an impossible crush on his best friend and traveling companion, Percy.
Still it isn't in Monty's nature to give up. Even with his younger sister, Felicity, in tow, he vows to make this yearlong escapade one last hedonistic hurrah and flirt with Percy from Paris to Rome. But when one of Monty's reckless decisions turns their trip abroad into a harrowing manhunt that spans across Europe, it calls into question everything he knows, including his relationship with the boy he adores.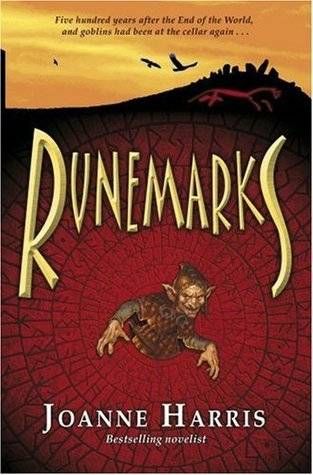 Runemarks by Joanne Harris (528)
Maddy Smith was born with a rusty-coloured rune shape on her hand a symbol of the old gods and definitely cause for suspicion. For magic is dangerous. Or so everyone thinks. But Maddy enjoys working magic. Even if it is just to control some pesky goblins.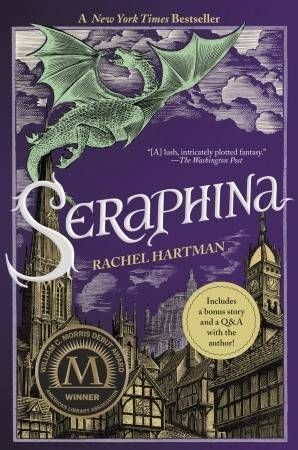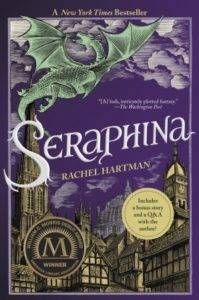 Seraphina by Rachel Hartman (528)
Four decades of peace have done little to ease the mistrust between humans and dragons in the kingdom of Goredd. Folding themselves into human shape, dragons attend court as ambassadors, and lend their rational, mathematical minds to universities as scholars and teachers. As the treaty's anniversary draws near, however, tensions are high.
Seraphina Dombegh has reason to fear both sides. An unusually gifted musician, she joins the court just as a member of the royal family is murdered—in suspiciously draconian fashion. Seraphina is drawn into the investigation, partnering with the captain of the Queen's Guard, the dangerously perceptive Prince Lucian Kiggs. While they begin to uncover hints of a sinister plot to destroy the peace, Seraphina struggles to protect her own secret, the secret behind her musical gift, one so terrible that its discovery could mean her very life.
Carry On by Rainbow Rowell (522)
Simon Snow is the worst chosen one who's ever been chosen.
That's what his roommate, Baz, says. And Baz might be evil and a vampire and a complete git, but he's probably right.
Half the time, Simon can't even make his wand work, and the other half, he sets something on fire. His mentor's avoiding him, his girlfriend broke up with him, and there's a magic-eating monster running around wearing Simon's face. Baz would be having a field day with all this, if he were here—it's their last year at the Watford School of Magicks, and Simon's infuriating nemesis didn't even bother to show up.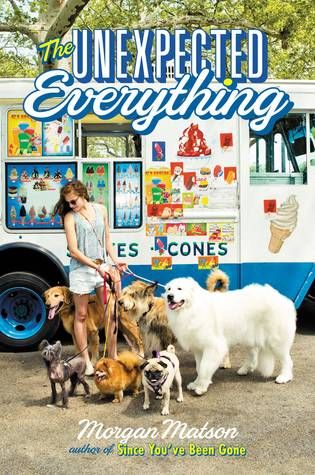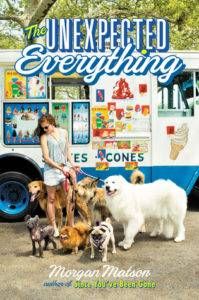 The Unexpected Everything by Morgan Matson (519)
Andie had it all planned out. When you are a politician's daughter who's pretty much raised yourself, you learn everything can be planned or spun, or both. Especially your future. Important internship? Check. Amazing friends? Check. Guys? Check (as long as we're talking no more than three weeks).
But that was before the scandal. Before having to be in the same house with her dad. Before walking an insane number of dogs. That was before Clark and those few months that might change her whole life. Because here's the thing—if everything's planned out, you can never find the unexpected. And where's the fun in that?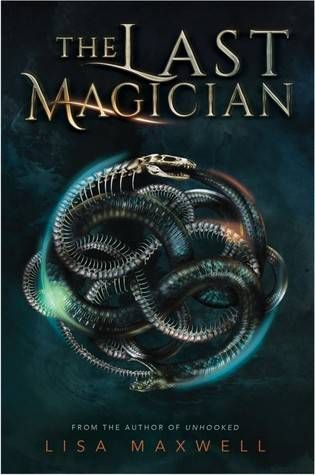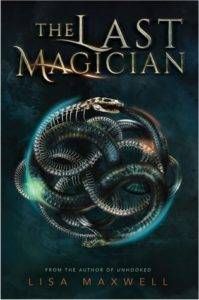 The Last Magician by Lisa Maxwell (512)
Stop the Magician.
Steal the book.
Save the future.
In modern day New York, magic is all but extinct. The remaining few who have an affinity for magic—the Mageus—live in the shadows, hiding who they are. Any Mageus who enters Manhattan becomes trapped by the Brink, a dark energy barrier that confines them to the island. Crossing it means losing their power—and often their lives.
Esta is a talented thief, and she's been raised to steal magical artifacts from the sinister Order that created the Brink. With her innate ability to manipulate time, Esta can pilfer from the past, collecting these artifacts before the Order even realizes she's there. And all of Esta's training has been for one final job: traveling back to 1902 to steal an ancient book containing the secrets of the Order—and the Brink—before the Magician can destroy it and doom the Mageus to a hopeless future.
But Old New York is a dangerous world ruled by ruthless gangs and secret societies, a world where the very air crackles with magic. Nothing is as it seems, including the Magician himself. And for Esta to save her future, she may have to betray everyone in the past.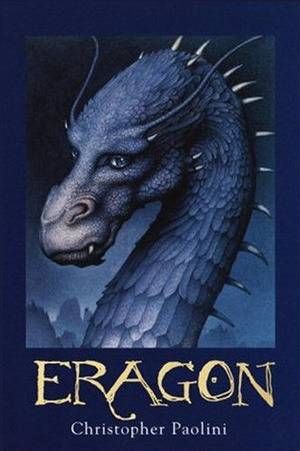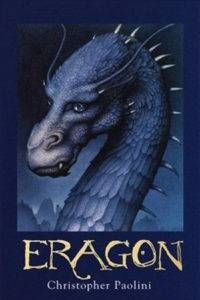 Eragon by Christopher Paolini (503)
One boy. One dragon. A world of adventure.
When Eragon finds a polished blue stone in the forest, he thinks it is the lucky discovery of a poor farm boy; perhaps it will buy his family meat for the winter. But when the stone brings a dragon hatchling, Eragon realizes he has stumbled upon a legacy nearly as old as the Empire itself.
Overnight his simple life is shattered, and he is thrust into a perilous new world of destiny, magic, and power. With only an ancient sword and the advice of an old storyteller for guidance, Eragon and the fledgling dragon must navigate the dangerous terrain and dark enemies of an Empire ruled by a king whose evil knows no bounds.
Can Eragon take up the mantle of the legendary Dragon Riders? The fate of the Empire may rest in his hands.
Save
Save