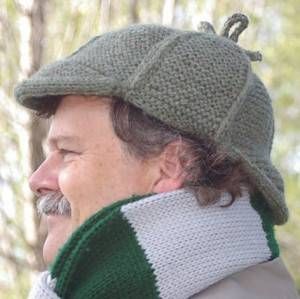 Crafting
LitKnits: Nine Literary Hat Patterns
This content contains affiliate links. When you buy through these links, we may earn an affiliate commission.
Here in Maine, we're smack-dab in the middle of a heatwave… but we'll be firing up the woodstove soon enough, so I'm already eyeing my knitting needles and crochet hooks. With that in mind, I've started compiling a list of patterns I'm thinking about trying out this fall and winter—all with a literary theme, naturally!
Non-Compliant, by Jules Ius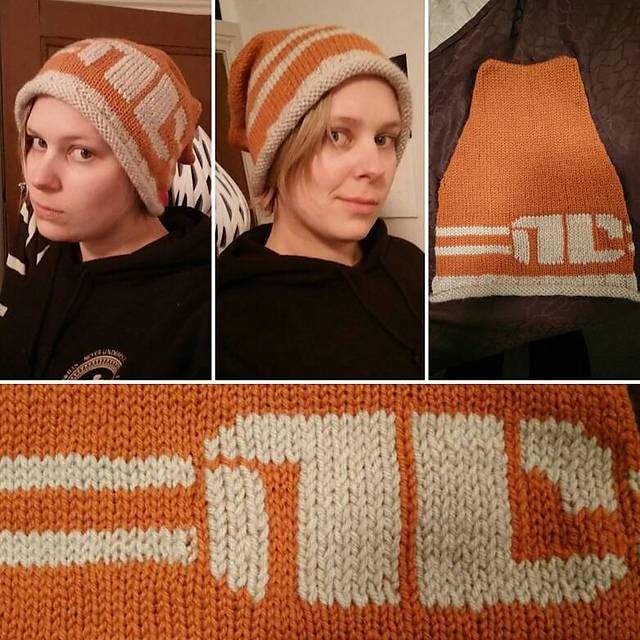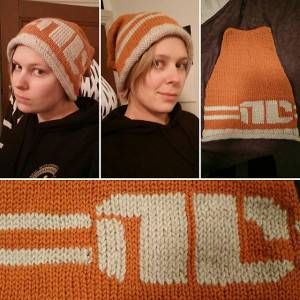 This pattern was inspired by the phenomenally awesome comic Bitch Planet—if you haven't read it yet, you are in for a serious treat: it's subversive and smart and feminist and wonderful in every way. If I only get around to making one item on this list, this is definitely going to be it.
Edmund Crown/Hat, by Nikol Lohr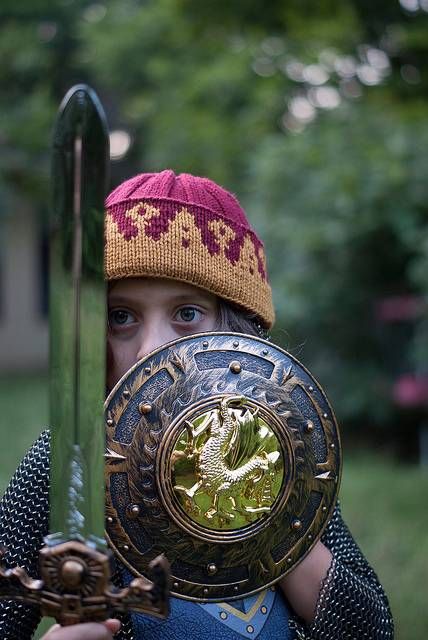 This Narnia-inspired hat is from the book Literary Knits, which also includes patterns for Lyra's Hood, from Philip Pullman's His Dark Materials series, as well as a GORGEOUS take on a hooded dress for J.R.R. Tolkien's Galadriel. (That one, I think, is beyond my skill level or attention span, so please do feel free to make one for me.)
Lovecraft's Bane, by Lisa Wilt
Sea Monster, by Les Tuques De Stephanie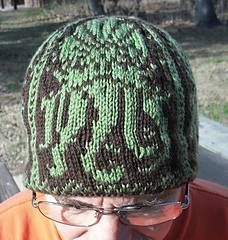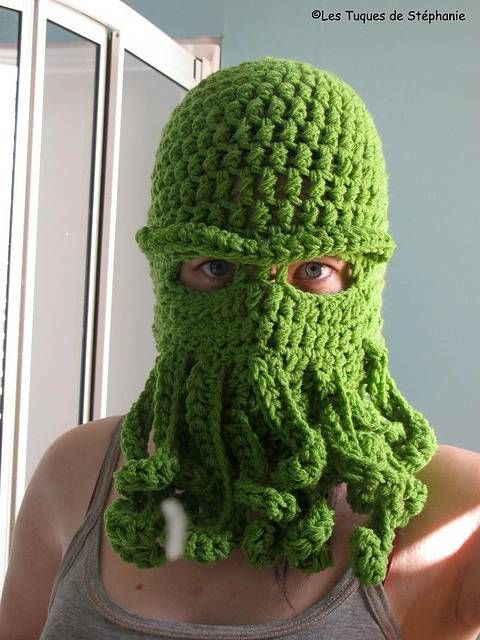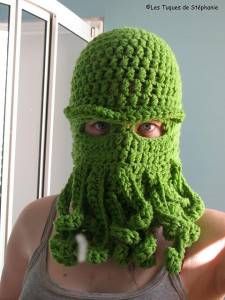 There are, as you might imagine, a plethora of Cthulhu patterns out there, ranging from somewhat-subtle to OH MY GOD TENTACLES. These two are my current favorites—feel free to prove me wrong in the comments, but I find that crocheted tentacles generally look better than knitted ones.
Hogwarts House Hats, by Sarah Belcher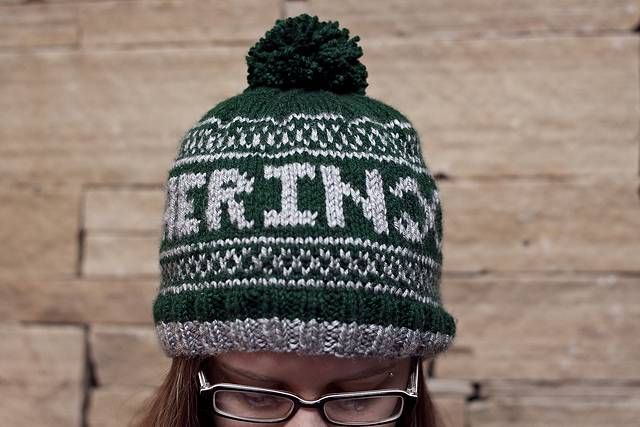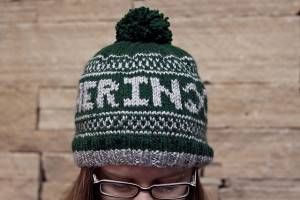 There are lots of Harry Potter patterns out there as well, but these Hogwarts house hats are my easily my favorites—the pompoms just kill me.
A Most Sensible Bonnet, by Theressa Silver
Regency Riding Hat, by T.L. Alexandria Volk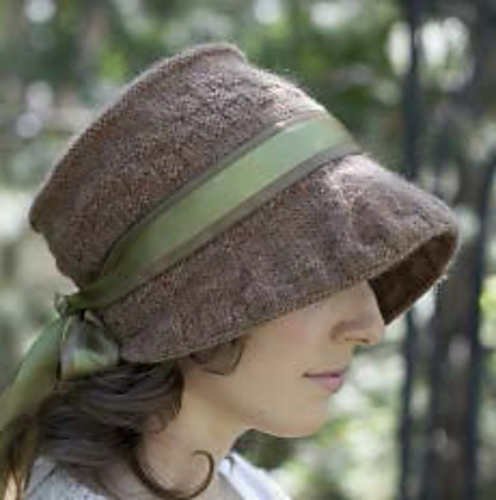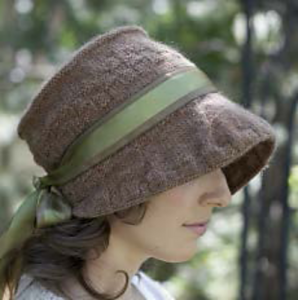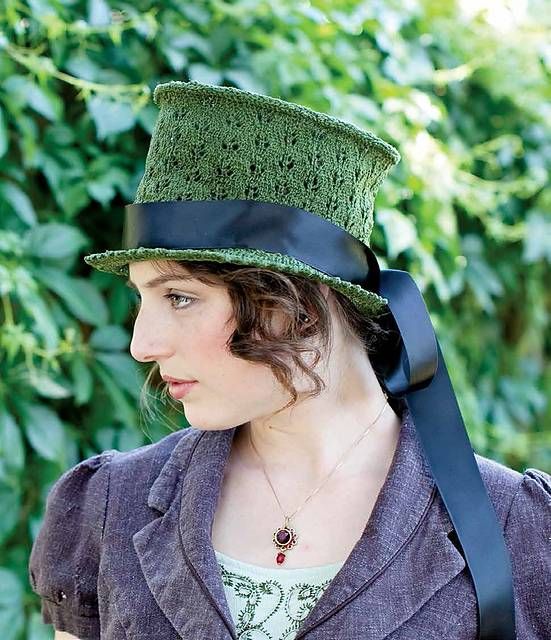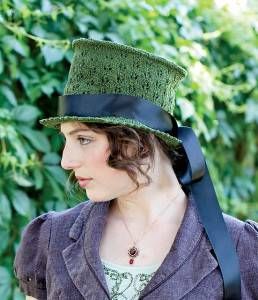 Jane Austen patterns are also available in abundance. I especially love the flat back on the bonnet, but the riding hat is also QUITE JAUNTY.
Hunger Games Inspired Tribute's Training Beanie, by Nancy Fry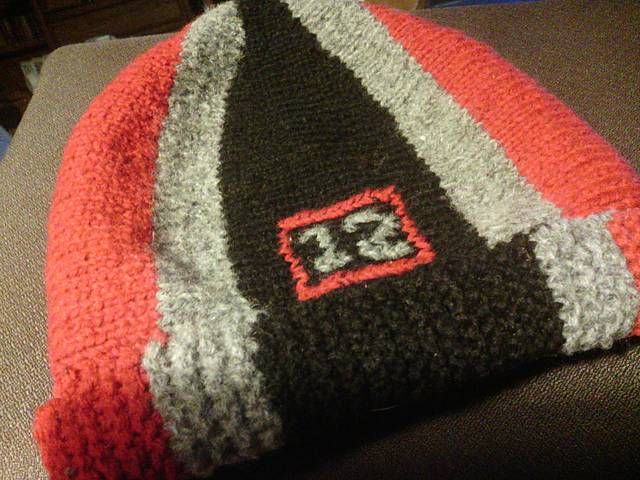 I wouldn't want to LIVE in the world of Suzanne Collins' Hunger Games, let alone be unlucky enough to be chosen as tribute… but I'd wear the hell out of this hat.
Elementary, by Gari Lynn
No explanation necessary here, I think? If you're going to be out and about solving mysteries this winter, earflaps are CLEARLY a must.
There are loads more out there—I'd love to see your favorites in the comments!