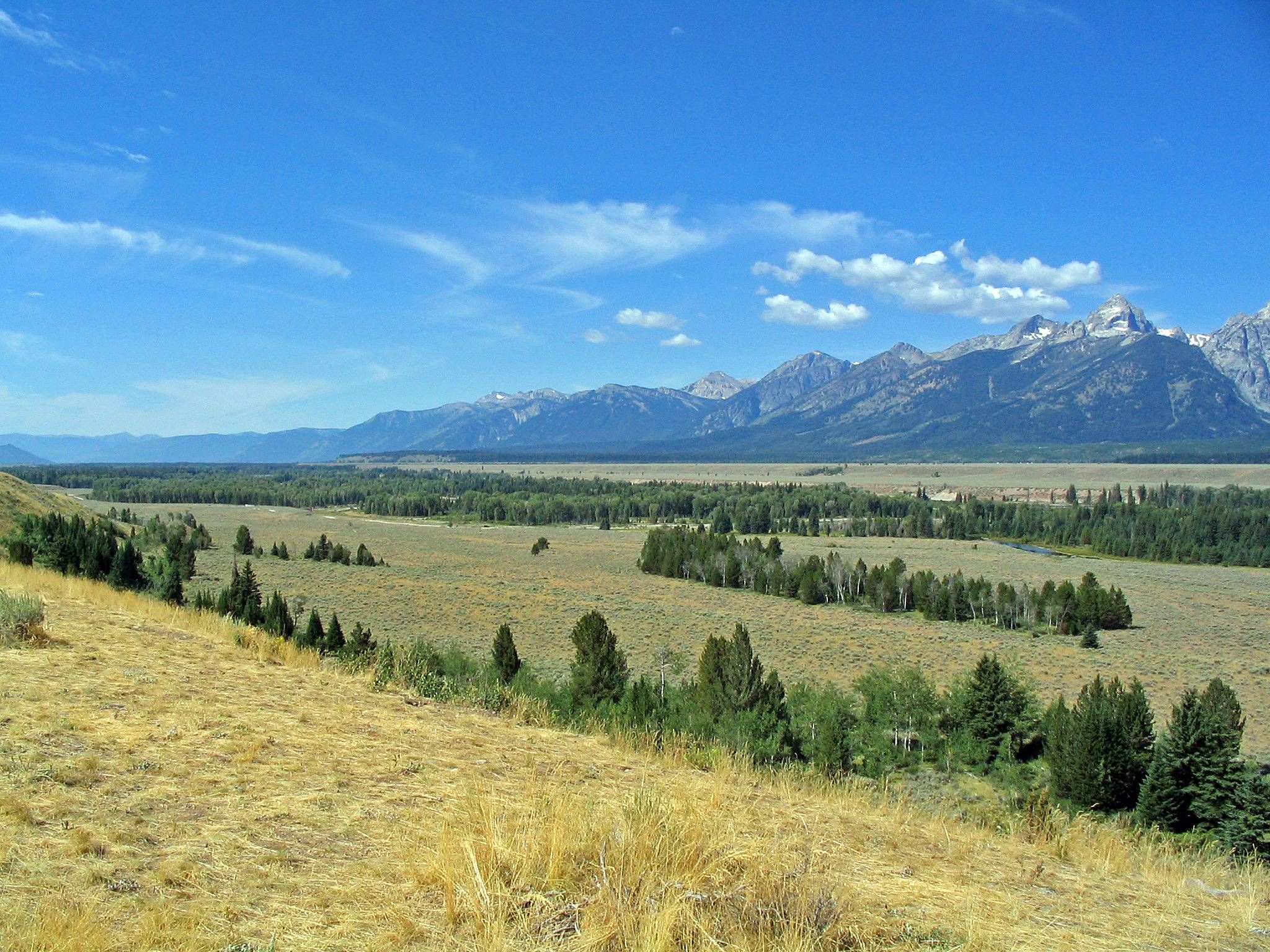 When you think of Wyoming, you probably think more about hunting, fishing, and Yellowstone National Park than you do books. Yet the state has been residence to an extraordinary number of prolific writers, from Owen Wister to Ernest Hemingway, Annie Proulx to Craig Johnson. Wyoming is filled with quirky independent bookstores, literary journals, festivals, authors and poets (of the cowboy variety or not). When you need a break from the Wyoming wind, here are a few bookish places to check out:
Bookstores
Who doesn't love a great bookstore? Laramie, home to the University of Wyoming and a MFA program in creative writing, has two: The Second Story and Night Heron Books and Coffeehouse. Night Heron Books is a used bookstore that also has a restaurant serving breakfast and lunch with vegetarian and vegan options. The Second Story is a cozy independent bookstore that often hosts signings and readings by local authors. Also: buy a book, get a free espresso! That's a win-win right there.
Another awesome x1000% bookstore is Mad Dog and Pilgrim, about three hours northeast of Laramie in Sweetwater Station (if you blink you'll drive through it). A sign at the edge of the road reading, "Old Books Fresh Eggs For Sale," is the only advertisement for this antiquarian bookshop housed in a renovated, climate-controlled barn. The place is HUGE, with thousands of used and rare books, and the owners know their stuff. They've sold rare books to Buckingham Palace, Oxford and Cambridge University libraries, and serious collectors around the world. The bookstore also houses the owners' collection of antiques and their menagerie of cats, dogs, chickens, llamas, sheep, goats, and the occasional misanthropic moose.
Historic Places
Owen Wister wrote The Virginian, arguably the first western novel, in Medicine Bow, where a historic hotel named after The Virginian was built in 1911. The Virginian Hotel was recently (-ish, like the 1980s) renovated and is open to guests. It's also supposedly haunted.
Back in Laramie, the historic Cooper House, part of UW's Arts and Sciences campus, isn't only interesting for its unique architectural style, but its guests. The Coopers were English aristocrats who made a fortune off Wyoming oil and emigrated to the US in 1918. Richard Cooper was a world traveler and big game hunter, and befriended Ernest Hemingway on an African safari. He later invited Hemingway to stay with him in Laramie, where he reportedly refused to give Hemingway a second-floor room for fear he'd tumble down the stairs while drunk and injure himself.
Stairs notwithstanding, Hemingway fell in love with Wyoming. Although he's most closely associated with Paris and Cuba, Hemingway spent a great deal of time in the west fishing, hunting, and writing. He once said, "There are two places I love: Africa and Wyoming." He married his third wife, Martha, in Cheyenne, in 1940; and in the 1930s wrote The Green Hills of Africa, Death in the Afternoon, and To Have and Have Not at the Nordquist Ranch east of Yellowstone. The cabin where he wrote the first draft of A Farewell to Arms in 1928, on the Spear-O-Wigwam Ranch in the Bighorn Mountains, still stands and was recently acquired by Sheridan College.
The Historic Occidental Hotel in Buffalo was also one of Hemingway's haunts. Other famous guests included Owen Wister, Buffalo Bill Cody, Teddy Roosevelt, Calamity Jane, Butch Cassidy and the Sundance Kid, and famous sheriffs like "Red" Angus and Frank Canton. Several places in the Longmire series by Craig Johnson, like the Busy Bee Cafe, are based on the hotel.
Buffalo is also the seat of Johnson County, where the Johnson County Range Wars took place in 1892. The Range Wars were a definitive moment in the history of the West and inspired countless novels including The Virginian, Shane, The Ow-Bow Incident, True Grit, and Riders of Judgment, among hundreds of other books and movies. You can find out more about it in the Occidental Hotel's museum.
Events
The Equality State Book Festival is held at different locations around the state every year and includes author talks, signings, poetry slams, and panels with publishers, authors, and agents. This year's book festival is scheduled for September 11-13.
Longmire Days! This annual event takes place in Buffalo and celebrates the Longmire mystery series penned by Craig Johnson. This year Longmire Days are scheduled for July 17th-20th. Events are being coordinated that will feature Johnson (of course), as well as actors from the TV series Longmire (Robert Taylor, Lou Diamond Phillips, Katee Sackhoff, Cassidy Freeman, Adam Bartley, etc.).
Any favorite bookish spots in Wyoming that I missed? Share em in the comments!
_________________________
Sign up for our newsletter to have the best of Book Riot delivered straight to your inbox every week. No spam. We promise.
To keep up with Book Riot on a daily basis, follow us on Twitter, like us on Facebook, , and subscribe to the Book Riot podcast in iTunes or via RSS. So much bookish goodness–all day, every day.
Save
Save