Lists
Literary Documentaries to Stream Over the Holidays
This content contains affiliate links. When you buy through these links, we may earn an affiliate commission.
Literary documentaries offer us an insight into the often stranger-than-fiction lives of our favourite authors. And they're a great compromise when the house is too full and busy to concentrate on reading but you're still craving some literary escapism.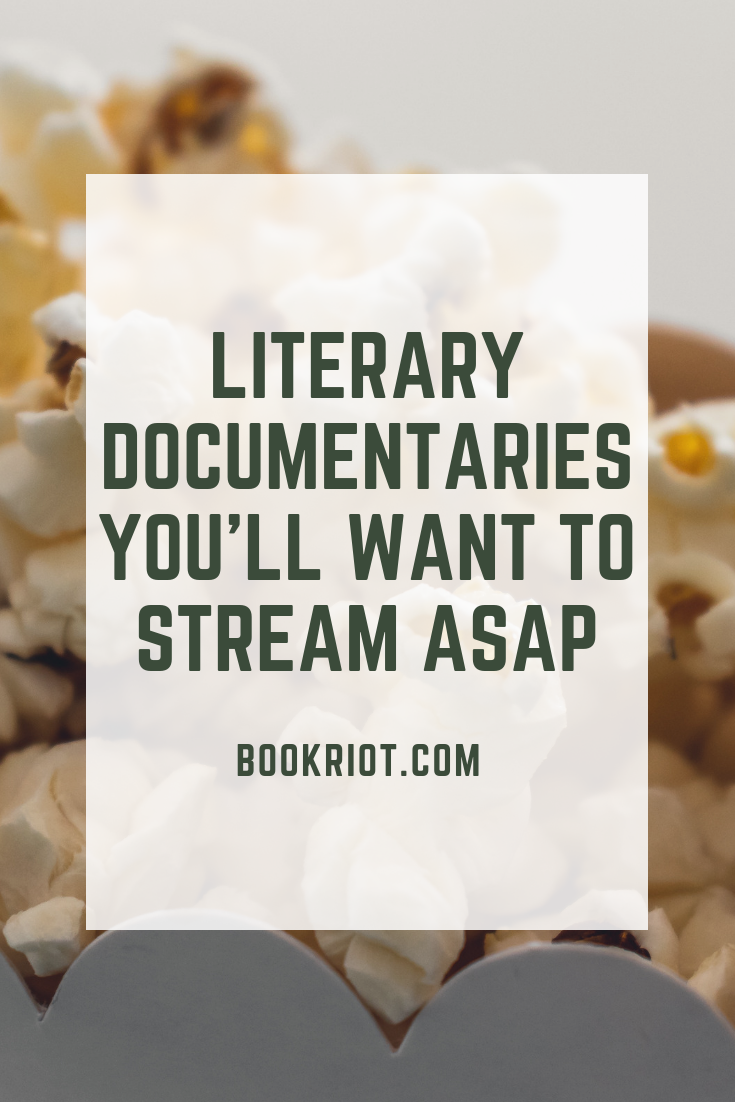 So here are some of the best literary documentaries that you can stream over the holidays, provided your VPN is robust enough and your Netflix session doesn't turn into Netflix and chill…
Alice Walker: Beauty in Truth
It's hard not to draw parallels with Alice Walker's childhood and the book that would eventually bring her fame and recognition, The Color Purple. Thankfully Beauty in Truth avoids easy, pat conclusions and instead presents a thoughtful, tough look at Walker's astonishing career.
American Experience: Rachel Carson
Rachel Carson's last book, Silent Spring, was a publishing phenomena which challenged science's fixation on using pesticides to control nature. Carson had to battle sexism, big business and her own failing health to see it published. This documentary covers Carson's journey and it's a fascinating look at the evolution of scientific thinking in the U.S.
Chris & Don
Chris & Don is the love story between Christopher Isherwood (author of A Single Man) and artist Don Bachardy. A moving, joyful love story, this documentary helped influence the California Supreme Court decision to start issuing same-sex marriage licenses in 2008.
Gore Vidal: The United States of Amnesia
A multi-media hodgepodge of TV appearances and personal reminiscences; The United States of Amnesia is almost as wide-ranging as Vidal himself. Interviews with talking heads like Christopher Hitchens and Nina Straight add depth. And by the end you'll be itching to pick up a copy of Palimpsest.
I Am Not Your Negro
I Am Not Your Negro is based on James Baldwin's unfinished script, Remember This House. It's narrated by Samuel L. Jackson, directed by Raoul Peck, and won the 2016 BAFTA Award for Best Documentary.
Joan Didion: The Center Will Not Hold
The Center Will Not Hold is a lush exploration of Joan Didion's life and is composed of rarely seen archive footage. It explore her influence and offers a glimpse into the relationship that inspired The Year of Magical Thinking.
José and Pilar
José Saramago was a Nobel Prize Winning author whose books were read all over the world. But even the most ardent fan needs to watch José and Pilar to get the true measure of the author behind works like Blindness and The Gospel According to Jesus Christ.
Kurt Vonnegut: So It Goes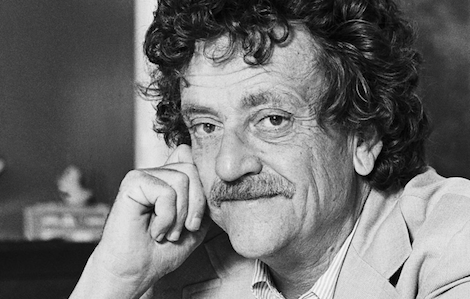 Another Arena episode, So It Goes was released in 1983 and takes its title from Kurt Vonnegut's best-known book, Slaughterhouse 5. Vonnegut speaks with director Nigel Finch about life, love, writing, and learning.
Life Itself
https://www.youtube.com/watch?v=j9ud1HUHgug
Life Itself is based on the autobiography of the same name by Roger Ebert and it explores how he developed his career as one of the world's most popular film critics. The film also covers the last five months of Ebert's life and documents his final thoughts on the role of a writer.
Love Always, Carolyn
Carolyn Cassady is often reduced to a footnote in the lives of Jack Kerouac and Neal Cassady. However ,she was a talented writer with a gift for capturing the small, absurd moments of a life surrounded by such big personalities. She demonstrated this style in Off the Road: My Years with Cassady, Kerouac and Ginsberg.
Maya Angelou: And Still I Rise
Maya Angelou's distinctively lyrical voice flows through this wide-ranging documentary. I Know Why the Caged Bird Sings brought her international attention in 1969 but it's clear from And Still I Rise that Angelou was always a force to be reckoned with.
Mère-Bi
Mère-Bi is the story of Senegal's first female journalist, Annette Mbaye d'Erneville. The film is directed by her son (William Mbaye) and gives an affectionate insight into Mbaye d'Erneville's activism and her writing.
No Maps for These Territories
Filmed in 2001, No Maps for The Territories profiled the then reclusive William Gibson. The publication of Neuromancer saw Gibson hailed as the father of cyberpunk and his ruminations on life are just as compelling as his books.
Patti Smith: Dream of a Life
Anyone lucky enough to have a copy of Just Kids on their bookshelves will know that Patti Smith is just as brilliant a writer as she is a performer. Dream of Life profiles Smith's development as a poet and her unique view of the world.
Philip K. Dick: A Day in the Afterlife
This 1994 Arena episode explores Philip K. Dick's life and his experience of the paranormal. The hallucinations Dick experienced in 1974 forever changed his writing, and it's a fascinating portrait of the Do Androids Dream of Electric Sheep author.
Tell Them Anything You Want: A Portrait of Maurice Sendak
A Spike Jones documentary, Tell Them Anything You Want profiles the author of Where The Wild Things Are, Maurice Sendak. Including the fascinating tale of how while children immediately adored Max's adventures with the Wild Things, it took adults a bit longer to warm up to the book.
The Untold Stories of Armistead Maupin
Armistead Maupin was a chronicler of San Francisco LGBTQ+ culture in the '70s and '80s via Tales of the City. However, he still has many stories yet to be told, and this Netflix documentary does a fantastic job of drawing him out.
Volcano: An Inquiry into the Life and Death of Malcolm Lowry
An Oscar-nominated documentary that explores the unusual circumstances surrounding the life and death of Under the Volcano author, Malcolm Lowry. Volcano is a haunting film that will leave you with more questions than answers.