Audiobooks
Listen to an Excerpt of the Audiobook of Ibtihaj Muhammad's PROUD
This content contains affiliate links. When you buy through these links, we may earn an affiliate commission.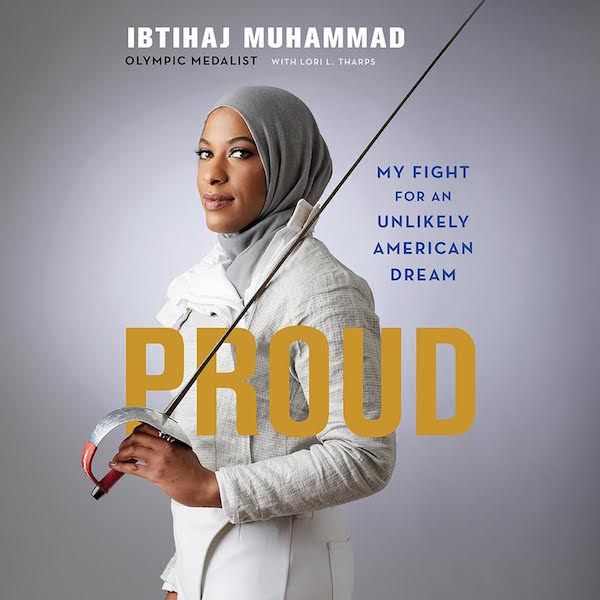 Ibtihaj Muhammad is a real-life superhero: the first female Muslim American to become an Olympic medalist, and the first hijabi to compete in the Olympics on a U.S. team, in the very traditionally wealthy and white sport of fencing. Now she's telling her story in her memoir Proud. Have a listen to the excerpt below, and check out the official synopsis. Happy listening!
Growing up in New Jersey as the only African American Muslim in hijab in town, at school, and on the playing fields, Ibtihaj Muhammad always had to find her own way. When she discovered fencing, a sport traditionally reserved for the wealthy and white, once again she had to defy expectations and make a place for herself in a sport she grew to love. Even though Ibtihaj would start fencing later than most, at 13 years old her talent was undeniable. From winning state championships with her high school team to three-time All-America selections at Duke University, Ibtihaj was poised for success, but the fencing community wasn't ready to welcome her with open arms.
Ibtihaj Muhammad's path to Olympic greatness has been marked with opposition and near-debilitating challenges because of her race, religion, and gender. As the only woman of color and the only religious minority on the U.S. women's saber team, again Ibtihaj had to push past stereotypes, misconceptions, and negativity to find her own path to success and Olympic glory.
Proud is the inspiring story of how Ibtihaj rose above it all with grace and compassion. She provides an unflinching and honest portrayal of how she managed to stay true to herself and still play by the rules. A coming-of-age story, a hero's journey, and a moving memoir from one of the nation's most influential athletes.