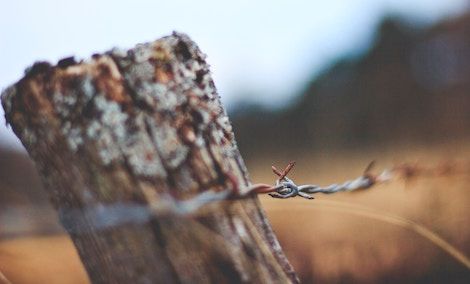 Lists
Latina Authors From the Texas-Mexico Border You Should Know
This content contains affiliate links. When you buy through these links, we may earn an affiliate commission.
I would like to use this piece to highlight the amazing contributions of several Latina authors/writers, specifically those from the Texas-Mexico border. The whole "crisis at the border" garbage has been heavily saturated by so many media outlets that many people have forgotten about the amazing people, culture and history that hails from la frontera. I was born and raised along the border. I spent thirty years of my life there and I just visited my family there recently. There is no crisis and there is no war zone. Period!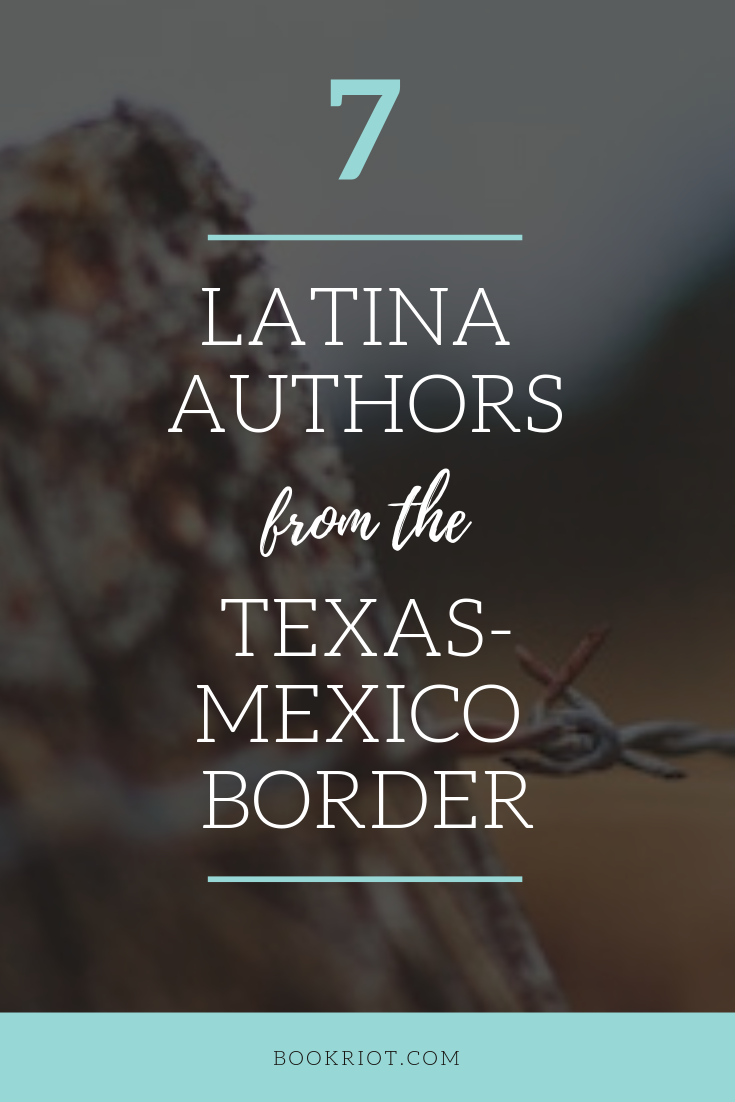 What there is, though, is an untapped fountain of amazing authors and writers who have been neglected for too long. Publishers and readers will complain of their work: "There is too much Spanish in your writing," or "readers don't understand what this means." I would say, look that stuff up! Open up Google and search for words you don't understand! Educate yourselves! You know…it's called research! Quit being so small-minded that you are not willing to give Latinx authors a chance. Their words and stories are absolutely beautiful. You will not be disappointed. In no particular order, here are some Latina authors from the border that you should know.
Maribel Garcia, Founder & Managing Editor of Book Club Babble and Author
Maribel Garcia was born and raised in the Rio Grande Valley, a border region at the tip of Texas. She holds a Ph.D in Anthropology from UT Austin, is a former professor of Women's Studies at California State University San Marcos, is the Founder & Managing Editor of Book Club Babble and is the author of the forthcoming book Profound and Perfect Things: A Novel. I had the privilege of reading an ARC of her book and I have to say, I was genuinely impressed. This is an explosive debut; one that will leave readers yearning for more from Garcia. She stays true to her Latinx heritage in this story; a story that was authentic, emotional, and an overall exceptional read. She touches on contemporary issues that include abortion and gay and lesbian lives. Summarized quickly, Profound and Perfect Things is a story of two first-generation Mexican American sisters striving to build a meaningful existence outside their traditional parent's approval and ways of life—and an exploration of the boundaries of our responsibilities to those we love. This is a beautiful story of love and loss, one that deserves readers' time and attention. The book officially goes on sale May 14th.
Gloria E. Anzaldua, Author, Educator and Activist
Gloria Anzaldua is an absolute legend among the Latinx community, specifically communities located in Deep South Texas. It is a shame she is not held in such high regard among all communities. Anzaldua was an educator, an author, and an activist for human rights, with an emphasis on LGBT rights. Her best-known work came in 1987 when she completed and published the semi-autobiographical Borderlands/La Frontera: The New Mestiza. This book is based on her life growing up on the Mexico-Texas border. She incorporated her lifelong experiences of social and cultural marginalization into her work. Anzaldua's exploration of her queer Chicana identity, along with the code-switching style she used in the essays and poems found in Borderlands, was considered innovative at the time, and it has continued to influence many young writers and poets of color. Anzaldua passed away in 2004 at the age of 61 in Santa Cruz, California. If you have not read her work and are curious to learn more about the Latinx community, Anzaldua's work is where you want to start.
Amalia Ortiz, Actor, Writer and Activist
If you have never heard of Amalia Ortiz, now is the time to look her up. She is a poetic genius and an absolute legend in the Latinx community. She featured on three seasons of Russell Simmons Presents Def Poetry on HBO, and the NAACP Image Awards on FOX. Amalia's debut book of poetry, Rant. Chant. Chisme., was selected by NBC News as one of the "10 Great Latino Books Published in 2015." She is the creator of the one woman stage show "Otra Esa on the Public Transit" and stars in the award-winning independent film Speeder Kills. She is the first Latina poet to ever reach the final round at the National Poetry Slam, where her team took the second-place prize. Ortiz, who hails from a small border town in Deep South Texas named La Feria, has said that growing up on the border has led her to write a lot about social justice, border injustice and feminist topics. "I consider myself a political poet. My poetry is my activism," she said. If you wish to know just how talented and amazing Ortiz is, check out one of her Def Poetry performances here. Her entire body of work thus far is absolutely remarkable. Pick up her book today!
No escondas tu talento! Don't hide your talent! What I love most about these words is that they perfectly encapsulate the Latinx spirit. These Latina women's words are pure poetry. They are so talented that it is almost a shame they are underrepresented and underappreciated. Pick their books up now and immerse yourself in their amazing works. You will not be disappointed.