The boom of Korean pop culture, Korean Wave, or Hallyu has reached new heights. First, it was K-pop. Then, it's K-drama. And now, that popularity has transcended into literary territory in the form of webtoons.
According to The Economist, Korean webtoons have surpassed Japanese mangas. The format is poised to become the next big thing in the comics business, following the success of South Korea's other cultural exports. But in general, the comics industry is seeing a boom. Sales of comic books are strong. In fact, manga and comics have seen growth during the pandemic. Manga publishing is still expected to grow thanks to adapted anime streaming, according to Publishers Weekly; it's no surprise that viewers of this medium have gravitated toward webtoons.
Webtoons have been around for some time, but the format likely was boosted by the continued explosion of K-pop and K-drama. The South Korean government invests resources in its arts and culture industry by providing funds, buying equipment, and training talent. This plan paid off as the country is now a global superpower in pop culture.
Also known as Korean webcomics, webtoons are based on Korean comics or manhwa. Combining the words "web" and "cartoon," they are created with a focus towards mobile devices. Because of the format's success, the stories may now be seen in different media. In South Korea, webtoons are being adapted into K-dramas, such as the case with the Netflix TV series Business Proposal. But what sets webtoons apart is that platforms also encourage participation by including the ability for users to comment at the end of each chapter.
Naver Webtoon is considered the most widely used webtoon platform in South Korea. The success of the platform is primarily a result of its effective business strategy, which makes use of well-known intellectual property and encourages its integration into other media, such as K-drama adaptations. And because of the openness to be adapted to other formats, the excitement surrounding webtoons is about to reach a fever pitch.
In December 2022, Apple entered into an exclusive agreement with South Korean startup Kenaz to supply webtoons to the Books app, which it plans to revive soon. In April, Apple debuted this service in Japan, and it will soon be available in 51 countries where Apple Books is available. "North America doesn't really have a significant lead player in webtoons yet," the Kenaz founder and CEO told Fortune. He added that Apple Books has a good chance of quickly becoming a competitive player in this field.
Apple's webtoon service in North America is expected to launch in the "near future," and that means that webtoons are going to become accessible than ever to English-speaking readers. Apple's move follows that of Amazon, which earlier this year launched a webtoon service in Japan and sourced its content from Korean firms.
The Difference Between Webtoons, Manga, and Manwha
East Asian comics such as manhwa and manga are produced in South Korea and Japan, respectively. Manhwa describes comics published in South Korea, whereas manga is used to describe comics produced in Japan. Manhwa is read left to right, top to bottom, whereas manga reads right to left, top to bottom. Black and white illustrations are common in manga, with color pictures only appearing on the first few pages. The majority of contemporary manhwa are now available as webtoons as the business pivots toward digital platforms.
Webtoons, for their part, are frequently in full color, with some even incorporating multimedia elements like embedded audio.
Where to Find and Read Webtoons
Since Apple is yet to create a webtoons store for the North American market, most go-to sites for reading webtoons are located outside of the United States.
As the biggest webtoon destination in English, Webtoon is a site that offers a wide array of original content. Users can browse both trending and new webtoons, with romance and sports as popular genres. In addition, the website has a dedicated section for newbies, providing a space for them to explore the format.
Meanwhile, Toomics offers a wide range of content, including webtoons in English, although there might be comparatively fewer options to choose from. But despite the relatively limited selection, readers can still find entertaining titles that cater to their interests.
Naver, a popular site in South Korea, also offers a vast selection of webtoons, though only in Korean. Compared to other platforms, there seem to be endless options to choose from, catering to various genres and tastes.
Kakao is also another popular destination, and they release exclusive and original webtoons daily. Readers can access these webtoons for free, with new additions available every three hours.
Webtoon Recommendations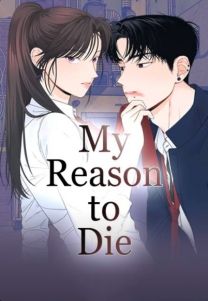 If you're looking for titles to get started with the genre but don't have time to endlessly browse the aforementioned sites, start with the webtoon My Reason to Die. The story follows Ji-o, who's preparing for a taekwondo competition, but she sustains an injury prior to the tryouts. Amidst this setback, she meets Gyeol, described here as "bad boy with a good heart," which then leads to an intriguing romance.
Another popular webtoon is Daytime Star. Yura Hwang, an unknown actress, finds herself starring alongside Seunghyeon Kang, an A-list celebrity secretly harboring feelings for her. As they work together on a new film, Yura realizes that this might be her chance at stardom — but she gets more than she wished for.
Like Wind on a Dry Branch is also a fantastic webtoon. It's set in a plague-stricken empire in which a count succumbs to illness. He leaves a peculiar request in his will: to have the widow, Rieta, buried beside him. Just as this fate looms, a duke steps in, altering Rieta's life. And along the way, this sparks a romance between the two.
---
After K-pop and K-drama, South Korea now conquers the publishing world with webtoons. With Amazon and Apple's interest in the format, webtoons will likely scale new heights, making it more accessible to many readers around the world.
Can't get enough of the Korean Wave? Here's eight of the best K-dramas that are based off manhwa and webtoons!