Queens, New York, has a lively literary community. However, the borough saw a bookstore drought. Bookstores were almost non-existent. Then Vina Castillo and Holly Nikodem got together and decided to change that with Kew & Willow Books.
Located at 8163 Lefferts Boulevard in Kew Gardens, New York, Kew & Willow got its name during a discussion over coffee at the local shop Ateaz. The pair wanted to keep their location in the name: Kew. They also wanted to choose a tree as a tribute to their supporters in the neighborhood where they met, Forest Hills. Maybe you're familiar with the Whomping Willow. Vina is a self-proclaimed "proud Potterhead," and so Willow won out.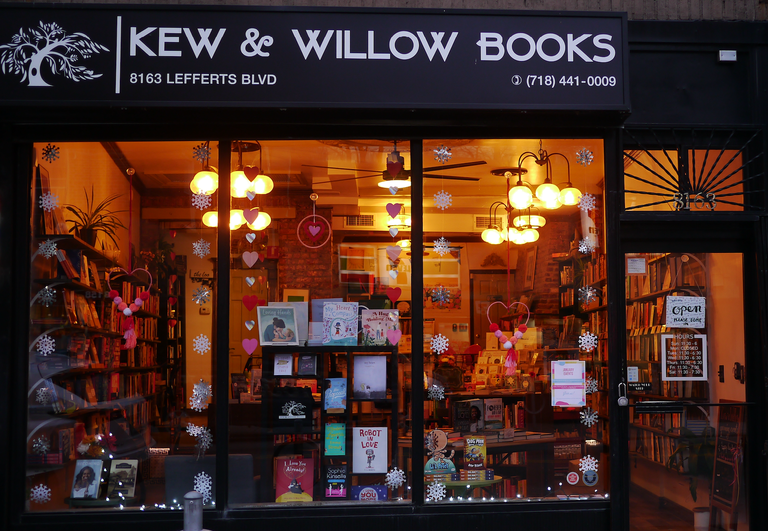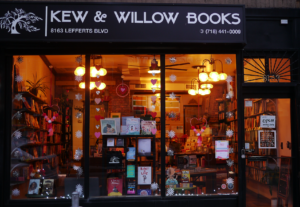 Kew & Willow is a book store in the most bookish definition. Holly says they "don't double as anything fancy…no secret identity" for them. They are proud of their immense children's section. They also put in time to find lesser-known titles that "represent marginalized voices, or promote acceptance and kindness."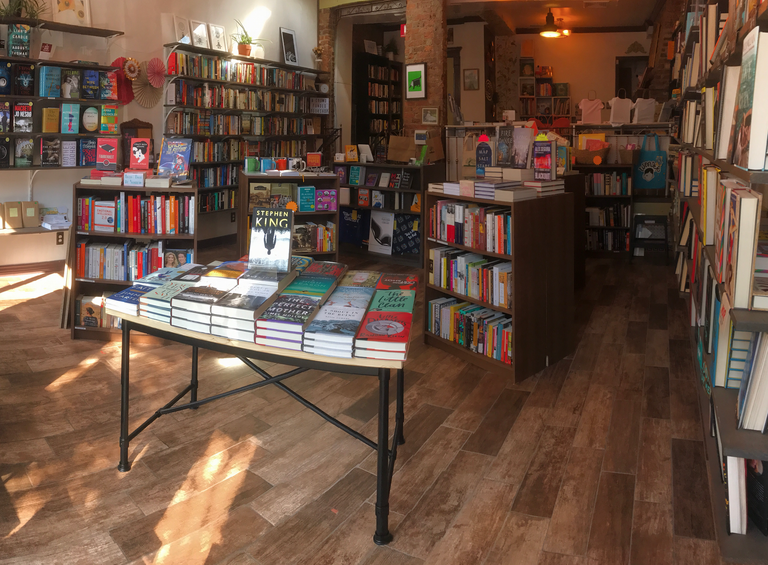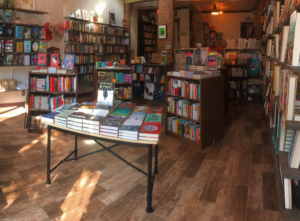 Vina shouts the praises of the local community who has supported them from the start. After a flyer campaign to spread the word about opening up shop, two residents gave them a tour of Kew Gardens. To pay back that kindness and support, Holly is incredibly proud to feature a shelf "right up by the window displaying many Queens authors!" They also stock art and handcrafts from local artisans.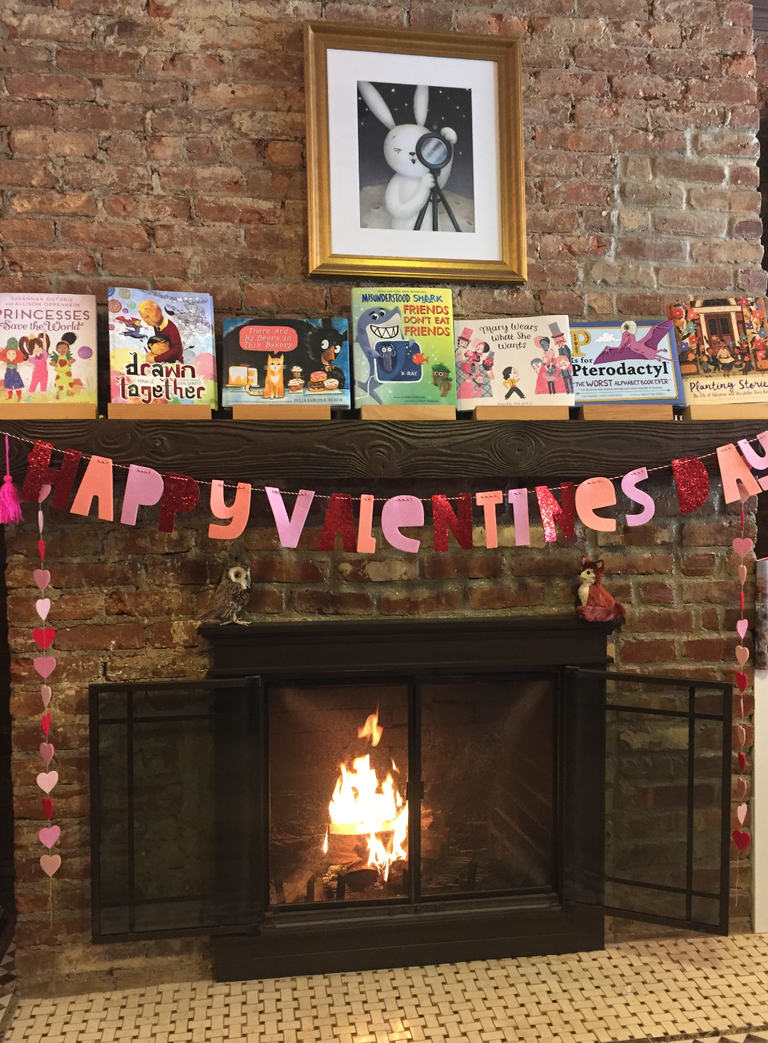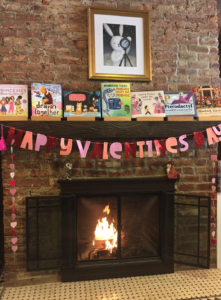 Jennifer Egan was the first big-name writer to visit Kew & Willow right after Manhattan Beach hit the shelves. Some other authors who have followed are Meg Abbot of You Will Know Me (find out how I feel about her thrilling writing here!); Silent City author Alex Segura; David Ezra Stein, writer of Ice Boy; The Gods of Gotham author Lyndsay Faye; Lawrence Block of A Time To Scatter Stones; Dead I Well May Be author Adrian McKinty; and Sarah Weinman, writer of The Real Lolita.
Additionally, Kew & Willow hosts readings, book launches, workshops, and other book-related events. The last Saturday of April, they celebrated Indie Bookstore Day. They also threw a birthday party for Harry Potter, complete with snitch-seeking, patronus drawing, and sorting a la a hat.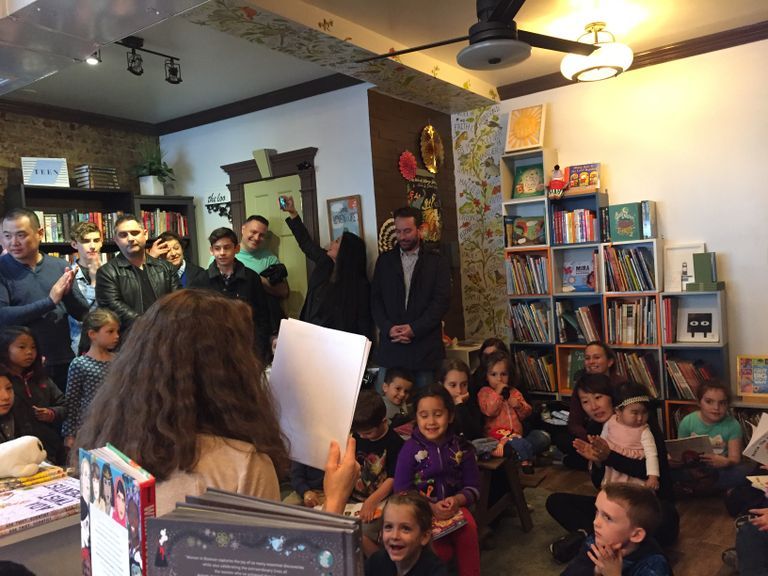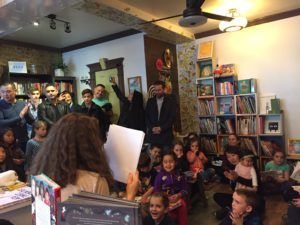 Their book club meets the first Wednesday of the month—and they sometimes go to the movies. They are reading If Beale Street Could Talk, so the movie was clearly a must-see.
Looking for suggestions for your to-read pile? Of course you are! We all are!
Holly just finished reading Miraculum by Steph Post, which she suggests for anyone who has enjoyed HBO's series Carnivale. She also recommends The Inquisitor's Tale by Adam Gidwitz, which is a middle grade book, and she says, "it's one of the best books I've ever read." For some older books, try out The Lacuna by Barbara Kingsolver and Aldous Huxley's Brave New World. She claims she can't pin down a favorite book.
Vina is currently reading The Dreamers by Karen Thompson Walker, which she says is "a gripping read." Three books she always recommends are The Secret History by Donna Tartt, A Little Life by Hanya Yanagihara, and Station Eleven by Emily St. John Mandel. She can't pick one book as a favorite, either.
Swing by Kew Gardens's Kew & Willow, where the bookish scene is burgeoning in this independent book shop.
If you find yourself elsewhere, be sure to check out Book Riot's other Bookish Places!