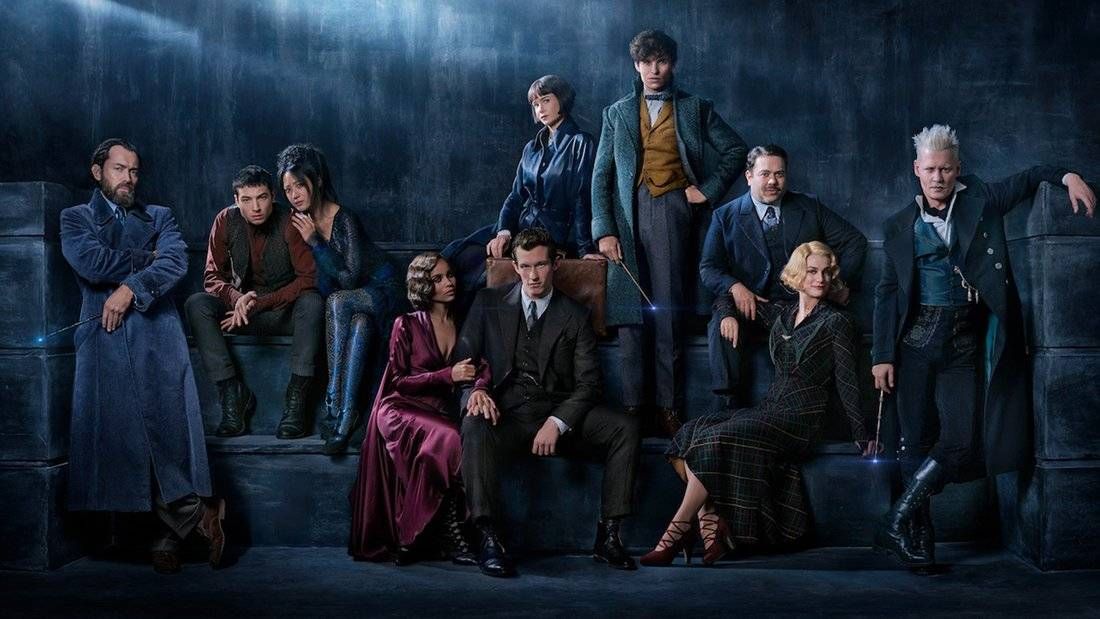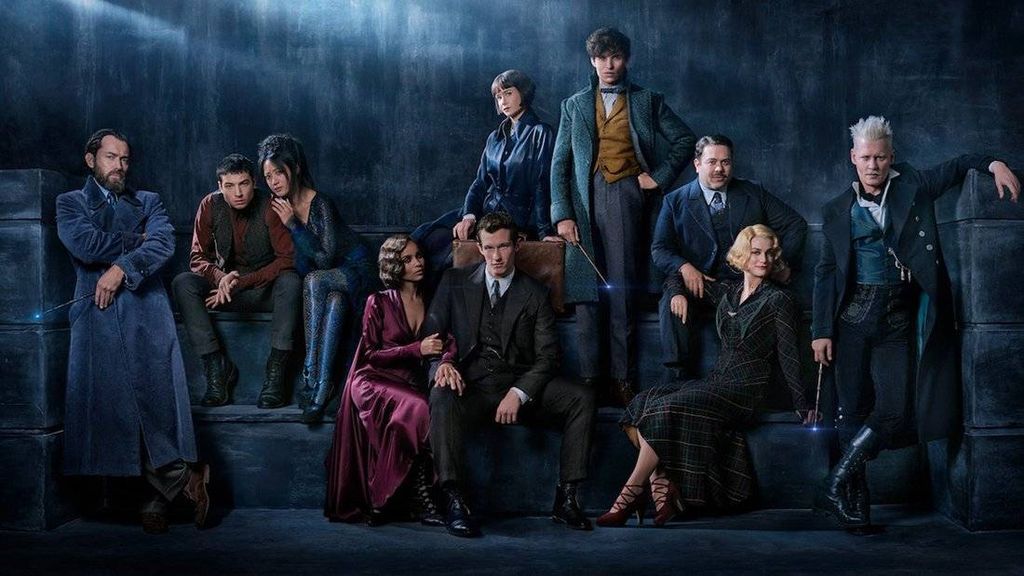 News
Fantastic Beasts Sequel: First Look at Jude Law as Dumbledore
In exactly one year (SQUEE!) Potterheads can return to J.K. Rowling's magical world with the highly anticipated Fantastic Beasts sequel, Fantastic Beasts: The Crimes of Grindelwald.
Today Warner Bros. released the official cast photo, including the first look of Jude Law as Albus Dumbledore. (Part of me was kind of hoping they'd play off "The Young Pope" and just go for "Young Dumbledore" for the title, but that's too much like "Young Sheldon" and we don't talk about "The Big Bang Theory"…) But, I digress.
[Taylor Swift voice] Are you ready for it?
First, um…Dumbledore could GET IT.
Second, the photo also confirms the return of many of the first film's stars, including Katherine Waterston, Alison Sudol, and resident No-Maj, Dan Fogler's Jacob. Ezra Miller's Credence (!) is also among the returning, plus the addition of Callum Turner as Newt's older bro, Theseus, and his fiancé, Leta Lestrange (there's a last name we know all too well), played by Zoe Kravitz.
And I guess it's worth mentioning that Johnny Depp as Gellert Grindelwald is also there (but he can easily be cropped out, oops). And if you notice, he's also got the Elder Wand. Yesterday the official Fantastic Beasts account tweeted this mysterious picture of the Elder Wand and another unidentified wand. Any theories as to who the other belongs to? Are you straining your eyes like me to see if it's Hot Dumbledore?
Also among the goodies from Warner Bros. is the official plot description:
"At the end of the first film, the powerful Dark wizard Gellert Grindelwald (Depp) was captured by MACUSA (Magical Congress of the United States of America), with the help of Newt Scamander (Redmayne). But, making good on his threat, Grindelwald escaped custody and has set about gathering followers, most unsuspecting of his true agenda: to raise pure-blood wizards up to rule over all non-magical beings. In an effort to thwart Grindelwald's plans, Albus Dumbledore (Law) enlists his former student Newt Scamander, who agrees to help, unaware of the dangers that lie ahead. Lines are drawn as love and loyalty are tested, even among the truest friends and family, in an increasingly divided wizarding world."
It's only 365 days away, folks. "That's like a second for Nicolas Flamel."