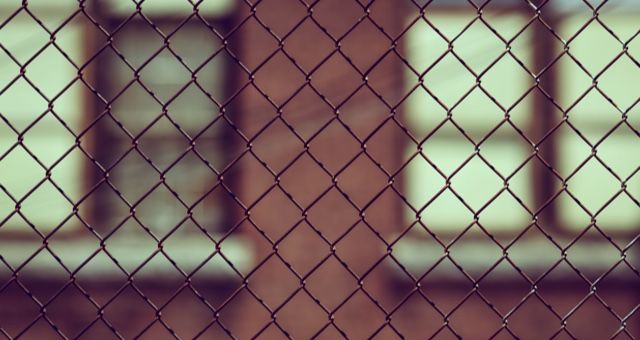 Children's
Uncovering Stories of Japanese Internment for A PLACE TO BELONG
This content contains affiliate links. When you buy through these links, we may earn an affiliate commission.
This is a guest post from Cynthia Kadohata. Cynthia is the author of Kira-Kira, winner of the Newbery Medal; Weedflower, winner of the Pen USA Award; Cracker, winner of five state awards as voted on by kids; The Thing About Luck, winner of the National Book Award; Checked, winner of the Southern California Independent Booksellers Association Award; and A Place to Belong. She lives in Southern California.
---
I think all things in life start for me with my parents. When I was a young child, we lived in Georgia and Arkansas towns where there were very few Nikkei—people of Japanese ancestry. All of them were always involved with the hard work of sexing chickens—separating male from female chickens shortly after they hatch. My mother was a stay-at-home mom. We were part of a small, self-contained community, where my family was my everything. I loved this protected, insulated existence. I loved chasing butterflies with my siblings, I loved going to the library with my mom, and I even loved burning garbage in our incinerator on Friday nights. I loved doing nothing.
It was very different from the way my mom and dad grew up. My mom grew up in Hawaii, with seventeen people living in three small rooms. My dad began work at 9, picking celery at his parents' tenant farm. Work was his life from then until he retired in his 70s. He and his second wife lived very modestly, but he ended up having to work extra-long because he was swindled out of their life savings. He was in fact a very naive, believing person. My parents were good people, who did everything they did for no other reason than to empower their children in building better lives.
Soon after the bombing of Pearl Harbor, 110,000 innocent Nikkei were forced from their homes and sent to hastily built camps in remote locations around the country. My father and his family were incarcerated at the Poston Relocation Center in the Arizona desert. I wrote about this place in Weedflower. He was drafted out of that camp and served as an interpreter in Japan.
But I knew there was another story of the camps, of the men who refused to be drafted, of the men and women who objected—oftentimes strenuously—to their treatment. After Weedflower came out, I felt inside myself a yearning to know more about these others. They too had worked since they were very young. They too were concerned about the future empowerment of their children.
Some people refused to talk with me about all this after first agreeing to. Others talked, but I could tell they hated pulling up the many bad memories from the corners of their brains where they had pushed them. I think some of them asked themselves, Why—why does she want to know these things? I tried to keep in mind what I had learned in college, to just stop talking sometimes, to let the silence stretch out, until the people you're interviewing begin to suddenly want to talk. I think the biggest thing I've learned from writing historical novels is that nothing is about me. It's about the people I'm interviewing, the ones who went through the experiences that preceded mine and allowed me to live the life I do. Writing historical novels is a humbling experience. Learning about the way in which people fought for their lives and the lives of their children opens up the present and imbues it with greater meaning.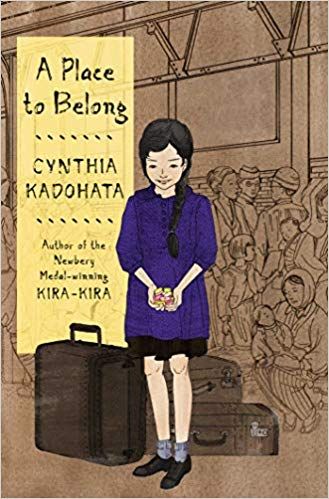 I'd known one elderly Nikkei, Ichiro, for nearly 20 years and interviewed him for A Place to Belong. He was a citizen by birth. He came from a family where all the grown-ups renounced their citizenship while in camp. Ichiro had been in a special camp for resisters, protestors, leaders—men perceived as troublemakers. The renunciants in Ichiro's family as well as his minor siblings were all shipped to Japan after the war. His father was stunned by the devastation in Japan and became a broken man, unable to provide for his family though he was only in his early 50s. He became useless, Ichiro said. Ichiro took over. Before the war, he'd been a hard-working farming son who dressed in flashy clothes and partied on the weekends. The ladies loved him. In Japan, people were starving. His family had nothing. Ichiro took over the family at age 21, responsible for six siblings and his parents. He not only fought to keep them fed but fought for their futures as well. Did the younger ones want to go to college one day if they could? Join the army? Get married and have kids? He would try to find a way to make it happen. On the black market, he sold items that Occupation soldiers stole from the Army. It was all he knew how to do. He married a Japanese woman and had two kids with her. When the family got their citizenship back in the 1950s, all of them returned, and Ichiro started an azalea nursery. Then his wife left him and went back to Japan—his oldest son says he used to lie in bed listening to his father sob when she left. He didn't think his father would ever stop crying. But he eventually married again, this time for 50 years until he died.
I was there when Ichiro was dying in a bed set up in his kitchen. His daughter talked nonstop to him as she cleaned him with a damp towel. He was unconscious, breathing in little gasps. I know he could hear me, she has said many times since then.
As soon as he died, his kids and grandkids all asked me the same thing: Do you have your notes from interviewing him? He had made their lives—in comfortable homes with beautiful families—possible. He had left behind the ladies and the fancy clothes and given himself to his brothers and sisters and parents. He was an American hero, and I felt like if nobody wrote the renunciants story, then no one would ever know about all the people just like him.
I knew there was a stigma attached to these families who took a different path into the future, who renounced their citizenship, who were deported. This stigma seemed wrong to me. To me, people with very similar self-interests were put under a lot of pressure and ended up on different sides, in different camps, and ultimately in different countries. I'm proud of all of them, both sides, of their strength and decency under extreme pressure, and of the different, difficult choices they made. Both Weedflower and A Place to Belong are my love letters to all of them, and to all of us as well, in making the difficult choices we face—soon, now, always.