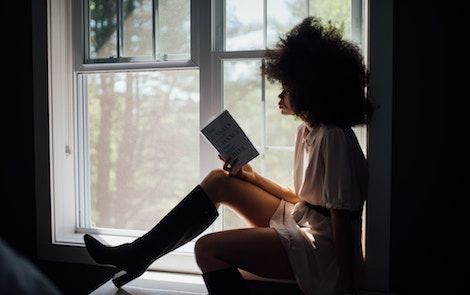 This content contains affiliate links. When you buy through these links, we may earn an affiliate commission.
I had a friend in college who once bragged that he always finishes a book he starts. He made it a point of pride, like no book was ever too difficult or too long for him to finish (we were talking about Moby Dick at the time).
I was jealous, because I used to have a problem with starting books and not finishing them. This wasn't because I had any particular issue with the content. It was just that if they were long or arduous, I usually abandoned them halfway through for another book that was more appealing.
Yes, I was the living embodiment of the "Distracted Boyfriend" meme. I wanted to finish all the books I started, but I just didn't. I wished I had the discipline and the stamina to stick to any book I wanted.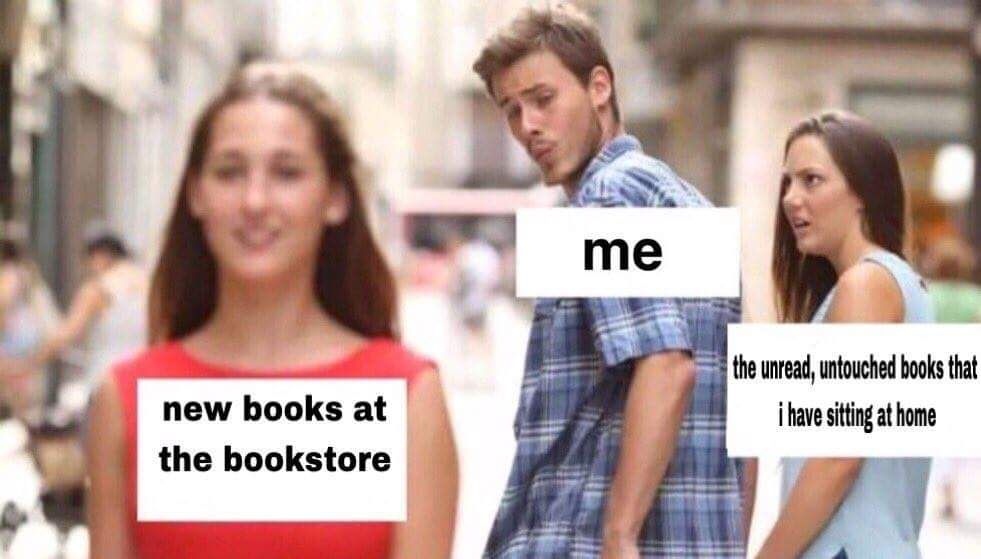 But that was *mumble mumble* years ago now, and since then, I'm proud to report that I've done a much better job of sticking it out through books. As I've read up on how to fit even more reading into my life, I keep seeing this little tidbit: if you don't like a book, just don't finish it. There's just too many books and too little time, so why force yourself to finish something you don't love?
Giving up on a book can be hard to do. All of that invested time feels wasted if you don't finish it. And it's definitely true that my reading pace slows considerably when I'm not feeling a book.
Since college, I've forced my way through more than a few that I've hated. For instance, I recently slogged my way through My Heart Hemmed In, by French author Marie Ndiaye and translated by Jordan Stump. After a few pages, I could tell it was going to be a battle. It was too esoteric for my taste, or maybe it just wasn't my thing. I debated for a long time whether I should put it aside for something much more to my liking, like the latest Amulet (brilliant, btw).
But a few things held me back. Writing for and reading Book Riot has opened up my eyes to the need to read more diversely, and that includes reading books that I don't love. If I only read books that I liked, it would mean I would much more likely stay in my reading lane. I wouldn't push myself, and I wouldn't have found many of the books and genres I've read this year that I really wound up loving.
So I finished My Heart Hemmed In. Predictably, it didn't get better. Reading it felt more like a chore than anything else. I was glad I stuck through it. Not the least because it was international literature, and as a rule Americans don't read enough global literature. It opened me to a number of new locales, writing styles, and philosophies. It just wasn't fun. But so what? Reading isn't mean to always be fun or relaxing, it should push you outside of your comfort zones.
So I've decided I don't like the advice to stop reading a book you don't like. I don't necessarily advocate for forcing yourself through books that you absolutely loathe either. But I think it's worth stopping and asking yourself some questions first. Is the book badly written, or is it just not to your liking? If it's the latter, it's probably worth sticking through, just to learn a thing or two from it.
Here's another Book Riot post on the many benefits to finishing a book you don't like!