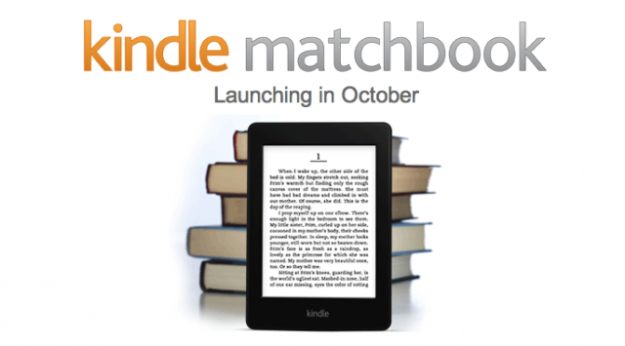 Humor
Introducing: Amazon MatchBook Burner
Dear Customers,
We believe in the magnificent glory of words. We love letters more than anything. Especially when you string them together into coherent sentences that enter the synapses of your brains and turn into pictures that you can think about. It's why we spend so much time on these pretty notes to you.
Today we're thrilled to announce another brick in our five point plan for the take-over … of your hearts—the all-new Kindle MatchBook Burner.
The new Kindle MatchBook Burner is our most amazing invention yet. You just plug the extension into your Kindle, point the device at the print book of your choice, and scan.
The book should erupt into flames and then burn down to a fine ash. Then simply use your Kindle MatchBook Burner to suck up the residue, and you've consolidated another piece of your library!
We've also added features like Slow Burn™— a low power laser lightly browns the book making it seem even more old fashioned before it slowly burns to the ideal temperature for marshmallow toasting. We've integrated Secure Burn™—the world's first book specific fire safety guard—so you can burn without being burned.
Kindle is the best-selling ereader in the world for six years running. No one is investing on behalf of readers who are tired of having all those blocks of paper taking up space in their houses like the Kindle team. We continue to invest not only in new hardware like the new Kindle Paperwhite, but also in new features and benefits that make Kindle a superior service: like Kindle Worlds, that will let you read fanfiction anonymously. The way it was meant to be read.
We hope you enjoy the new Kindle MatchBook Burner. And we hope you enjoy all the space that it has freed up for your new 78-inch Samsung LCD flat screen (only $17.99 in the Amazon Marketplace).
Jeff Bezos
Founder & CEO
Amazon
_________________________
Sign up for our newsletter to have the best of Book Riot delivered straight to your inbox every two weeks. No spam. We promise.
To keep up with Book Riot on a daily basis, follow us on Twitter, like us on Facebook, , and subscribe to the Book Riot podcast in iTunes or via RSS. So much bookish goodness–all day, every day.