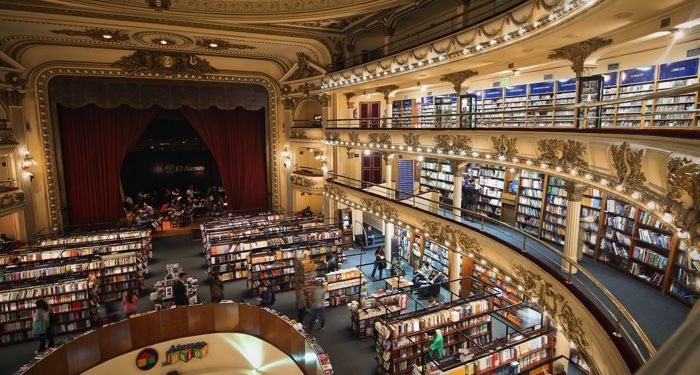 Libraries
8 of the Most Interesting Buildings That Are Now Libraries (And Bookstores)
Libraries are essential to bookworms. Aside from free access to books, they act as community centers and safe spaces for many who crave for quiet refuge for reading and other educational activities.
But as much as they are a lifesaver, libraries are affected by budget cuts and librarian salary slashes, which greatly diminishes the services they can offer to their patrons and communities. At the height of the pandemic, though, many finally realized libraries' importance in their distance-learning education. Libraries gave free access to books and internet to students from low-income backgrounds. They also provided computer access to those who don't have them. One of the most intriguing developments, though, is that some libraries now have recording studios, which are great for podcasting or song recording.
And that's all the more reason to have more of them.
In recent years, there was a phenomenon of converting old buildings into public libraries, and some into commercial bookstores. The owners probably realized the value of education and the long-term impact of abandoned buildings to the environment. From big-box stores and schools to banks and gymnasiums, almost all abandoned buildings can be easily converted into libraries and bookstores, given that they have solid structures.
Let's roam around the world and discover old buildings that were turned into stunning community libraries (and bookstores). In this list, churches, industrial buildings, theaters, and banks were given impressive facelifts.
---
Abandoned buildings are not only wrinkles in a developed city, but they're not environmentally friendly as well. It's a good thing that most of them have been converted into new spaces for learning, recreation and more, whether that's libraries or bookstores, instead of wasting away into oblivion.