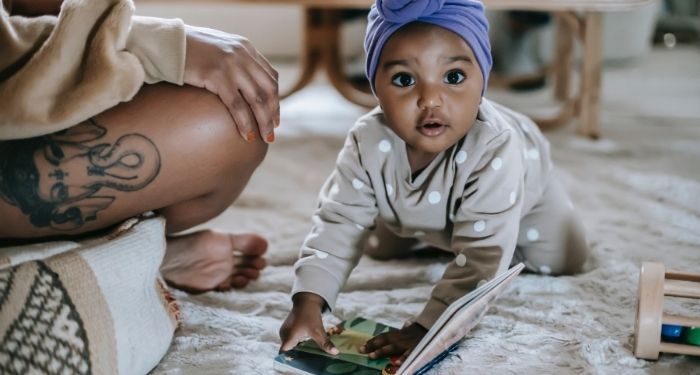 This content contains affiliate links. When you buy through these links, we may earn an affiliate commission.
When you're a baby, books aren't just books. Books can also be play toys, chew toys, and occasionally even bath toys, which means that keeping books intact can be quite the challenge for parents and caregivers. As part of developing early literacy skills, it's important that the youngest of readers can interact with and enjoy books as objects. Even if a child isn't using a book traditionally, just their awareness of books as entertaining objects will help set them up for future success in reading. Additionally, books specially made to be indestructible baby books can also serve as teething toys or help babies develop their motor skills through extra-thick, easily turnable pages and lift the flap options.
Below are some great book options to hand to babies who love books, but also have a baby's knack for destruction. Whether you're trying to find indestructible baby books that can stand up to bath time and spills, an interactive option that won't immediately rip, or something your baby can chew on without worry, the choices below are sure to stand up to even the most active little readers. From classic nursery rhymes to fun with animals and friends, your baby will love these indestructible baby books!
---
Looking for more books for babies? Check out some of the best books for babies published in 2021 and these cuddly cloth book options. Happy reading!