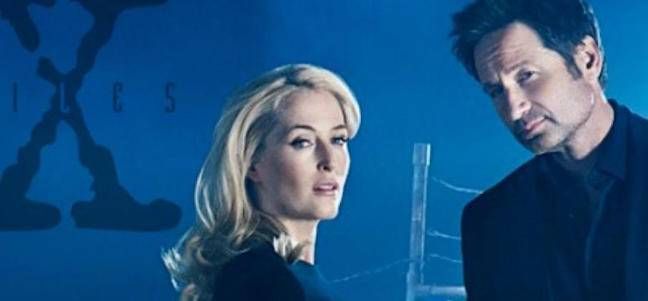 Fiction
I Want To Believe: Four First Contact Stories for X-Files Fans
This content contains affiliate links. When you buy through these links, we may earn an affiliate commission.
While I suspect that most fans of The X-Files must be watching the new episodes as they air, I've been saving them up so I can barrel through all of them in one go. Here are a few of the books I've been reading to keep myself entertained in the meantime—and some that I'm planning on picking up soon!
Adaptation and Inheritance, by Malinda Lo
Adaptation opens with planes crashing all over North America due to flocks of birds inexplicably flying themselves head-on into them. Confusion reigns, people panic, martial law is instituted, and high school debate team partners Reese Holloway and David Li are caught in the middle of it all. One thing leads to another—this sequence is so amazingly fast-paced and surprising that I did a lot of audible gasping—and they eventually get in a car accident in the middle of the desert. A MONTH LATER, they wake up in a secret experimental lab, where they are run through a battery of tests and forced to sign non-disclosure agreements before heading home. And that's just the beginning…
HOW ARE THESE BOOKS NOT MORE WELL-KNOWN? Smart and complex on all levels—personal, emotional, cultural, and political—as well as exciting, with subplots that provide commentary on immigration, government surveillance, profiling, and more. AND. I really thought I was over love triangles FOREVER, but this duology changed my mind: not only does it feature a girl torn between a boy and another girl, but it also brings up polyamory as a possible solution, which I think I've only ever seen one other time in YA.
Lagoon, by Nnedi Okorafor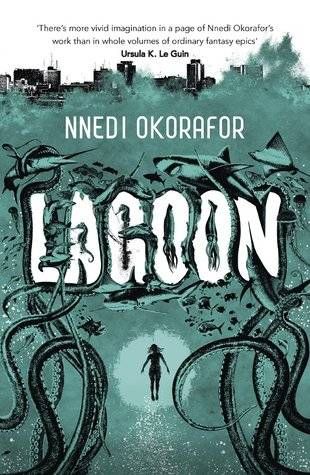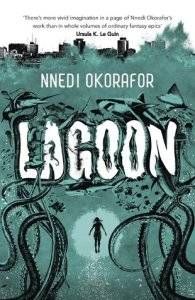 A biologist, a soldier, and a world-famous rapper—the only thing they appear to have in common is that they all happen to be on the same beach in Lagos, Nigeria—are the three humans who have to serve as the welcoming committee to the world's first alien ambassador.
This was my first Okorafor book, and after reading it, I immediately added the rest of her backlist to my TBR list. It's beautifully written—much of the dialogue is in Nigerian pidgin English, which is a sheer joy to read—and the setting is just as much a character as the people are. Okorafor's aliens are truly alien, in terms of understanding and reaction, and she writes from various perspectives, too—not just different people, but also animals and seemingly inanimate objects—as well as weaving in religion and politics and economic class and sexuality and pretty much every other aspect of life. Phenomenal.
Dark Orbit, by Carolyn Ives Gilman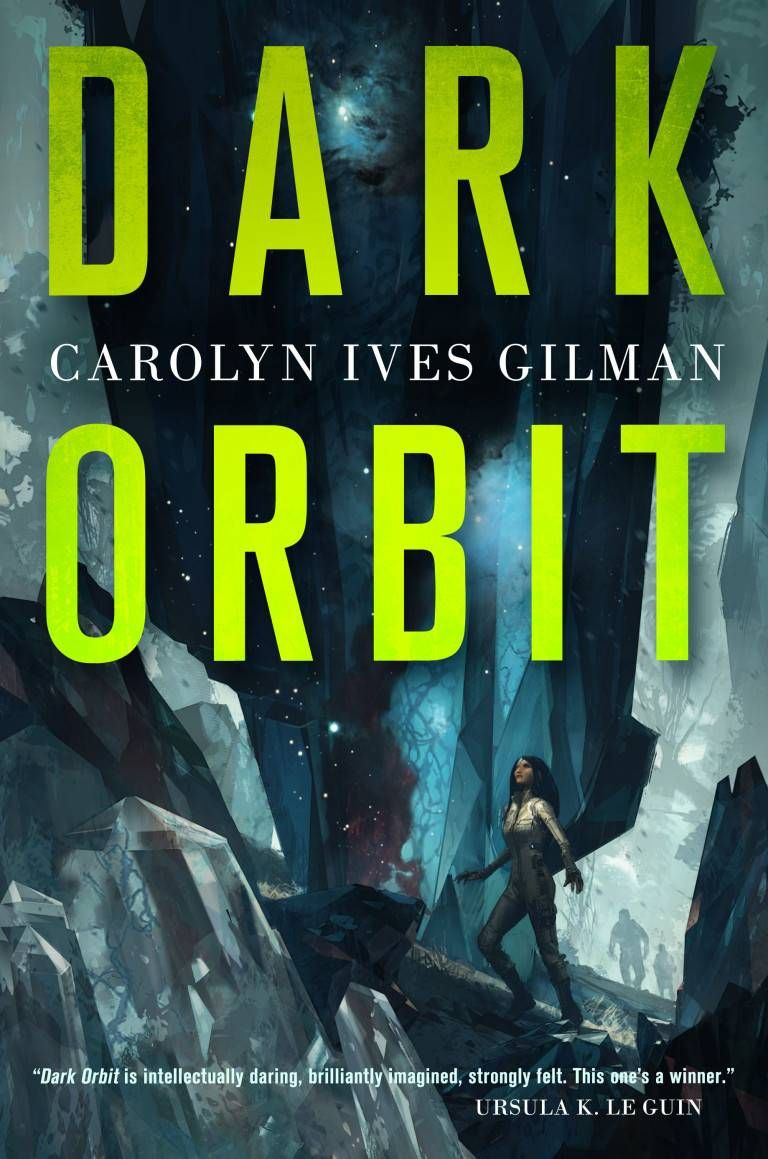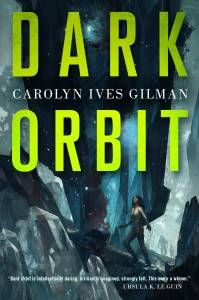 I haven't read this one yet, but it's about scientists—the main character is an exoethnologist!—exploring a newly-discovered habitable planet… AND THEN THERE'S A MURDER. Religion and espionage and philosophy and ethics and questions about our very understanding of perception and reality.
Also, it's blurbed by Ursula K. Le Guin! YES, PLEASE.
The Dry Salvages, by Caitlín R. Kiernan
For whatever reason, I don't read a whole lot of novellas… but I'll always make an exception for Kiernan, who I love for her ability to write tight, tight, tight. This one is narrated by exopaleontologist Audrey Cather, fifty years after she was part of what sounds like a disastrous mission to meet up with the ship that discovered the first-known signs of an alien civilization. It sounds scary and atmospheric and layered—I'm SO excited to read it..
As always, I'm up for recommendations to add to my TBR pile—lay 'em on me in the comments!