This content contains affiliate links. When you buy through these links, we may earn an affiliate commission.
Don't check, don't check. You'll just make yourself crazy.
My thumb hovers over "Reading Challenge" in my Goodreads menu.
I have to know.
This battle between my mind (don't do it) and heart (c'mon, do it) happens every time I open my Goodreads app. My heart wins every time.
My reaction is always instant and visceral. If I'm on track or ahead, it's a mental yessss. If I'm behind, I start to panic: What's the shortest book on my "Want to read" list? Can I knock it out this week?
All of this started with a notification that my friend Nici had started a Goodreads challenge. I perked up: A challenge for reading books? I didn't need to think twice—I wanted in. Because if there's one thing I can do, it's put down some books.
At first, I hardly remembered I was in a challenge. I was just doing what I always do—reading with the urgency of "so many books, so little time."
But then, one day last fall, I suddenly felt a craving to reread Curtis Sittenfeld's Prep. I tried to ignore it—I couldn't spare the time if I was going to hit my Goodreads Challenge by year end. I tried to read one page to satisfy my urge, but like with a bag of chips, I couldn't stop at just one. Nor, as it turns out, could I stop at just one reread. I found myself craving and rereading even more books.
By the time December rolled around, I was behind in my challenge with less than a month to go. That's when I pulled out all my tricks. I got an audiobook so I could multitask. I read the shortest books I could find—turns out single short stories count as whole books. I even finished reading a book I wasn't enjoying because it would be faster to do that than start a whole new book—and that was when a little part of me died. When did I start prioritizing hitting a number over blissfully wandering inside a story—new or old—that I love?
I ended up meeting my goal, but the victory felt cheap. So when it came time to set my goal for 2018, I cut way back: Two books per month seemed doable. But it turns out I had opened a can of worms with the rereading*. I missed the days when I used to read what I wanted, when I wanted. Even with a more attainable goal, I found myself making reading decisions based on a number rather than based on my heart, which was a surprisingly sad realization.
So I did it: I quit my Goodreads challenge and got back to the business of loving books. For me, it's not "so many books, so little time"—rather, it's "so many books I could fall in love with, so little time to meet and re-meet them."
These days when I open my Goodreads app, I skip right over the menu and get right to good stuff: hunting for and discovering potential gems and keeping track of my journey through pages—new and old alike.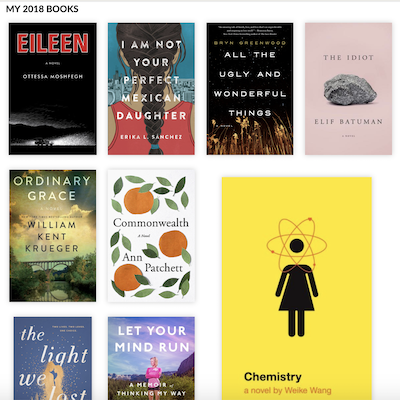 Have you quit a reading challenge? If you're feeling anxious about it, take a deep breath and check out this Book Riot post immediately: Why It's Okay to Fail Your Reading Challenge.
*Update: Rereads can now be counted toward your Goodreads reading challenge.