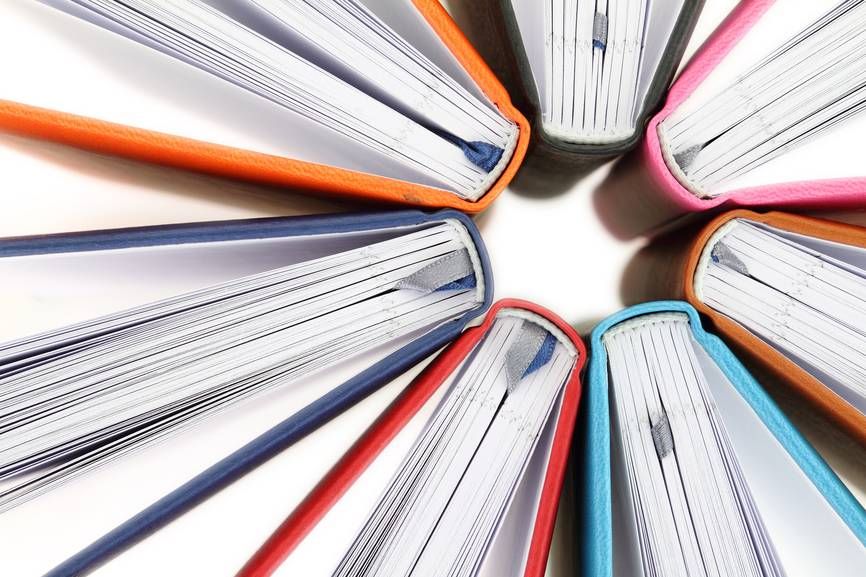 Your tickets are booked, your passport is in hand, and your bags are all packed—except for the stack of comics in front of you. Now the real work begins.
How do you, fair traveler, choose what goes into the carry-on and what must be left behind? The stakes couldn't be higher: The comics you choose will lighten or darken your mood; they will keep you company on jet-lagged nights and then keep you awake the next day as you travel around town. They will remind you of home or they will take you to places even farther than your destination.
It's not possible to prepare for every eventuality. There may be nights where you're stuck in a hotel room with crappy wi-fi and all you really want is to read the latest Ms. Marvel. Trust me: I know that feel.
But if you follow these guidelines, your decision paralysis should only last a few days, and you'll be much less likely to panic and bring the whole shelf. (Shelves are notoriously tricky to travel with, and very expensive to check.)
Print or Digital? Both!
I most often read physical copies of comics, but there are only so many floppies and trades I can stash in my bag. I always make sure my phone and my tablet are stocked with a couple of digital editions at all times.
This level of preparation has upsides even when I'm not traveling; whenever I'm stuck on the Metro or in a doctor's office, I just pull up the latest issue of Raven the Pirate Princess and turn a miserable wait into an unexpected reading break.
If you're the opposite and prefer to read digitally, make sure to bring a few physical books as well. Landing and takeoff last a hundred times longer when you have to turn off your electronic devices. Not all airlines and flights still enforce that rule, but who can risk it internationally?
There might also be times in your trip when digital reading isn't best—you might not be able to recharge your device, or you can't download that next issue, or you might be gliding down the Amazon in a motorized canoe, clutching your phone in a plastic bag and praying you don't capsize. (No? Just me?) In that case, keep a book on hand–it'll keep your mind off the piranhas.
All the Options
Variety is the spice of life. Just because you're traveling doesn't mean you can't bring your library in spirit. Pack comics of all different stripes and you'll have options for nearly any mood.
Sci-fi/fantasy and memoir are my staple genres, but I also mix it up with my favorite superheroes (hello, Silk!) and all-ages titles (never leave home without Princeless), plus whatever else catches my eye (can you even categorize the Island anthology?).
Likewise, I like to mix it up with length and levels of seriousness, too. Sometimes I'm in the mood for a single issue of pure fun, in which case I pick up Lumberjanes or The Unbeatable Squirrel Girl. Other times, I want to dive deep into serious issues; that's when Strong Female Protagonist and Nimona are there for me.
It's not possible to bring a true cross-section of your library, but try to make it as diverse and various as possible, and you're much less likely to feel like you're running out of options.
Find a Theme
On a recent trip to report on climate change, I whiled away hours spent traveling with The Cartoon Introduction to Climate Change. Likewise, when I head to India later this year, I'll bring books like Drawing the Line and Krishna: A Journey Within, as well as any other topical and regional books I can find. (Suggestions welcome!)
If you're having trouble finding books set in the country or city of your choice, make your own theme! You might choose books that fit into the Panels Read Harder Challenge, or you might celebrate women or creators of color or LGBTQ characters. Get creative! What about characters with realistic body types, or capes-and-tights comics featuring heroes with no super powers? Cat-themed comics? Go for it.
Having a theme ties your trip together without feeling one-note; you're still able to read across genres and authors, yet there's a unity and strength to your reading.
How do you prepare your travel reading list?