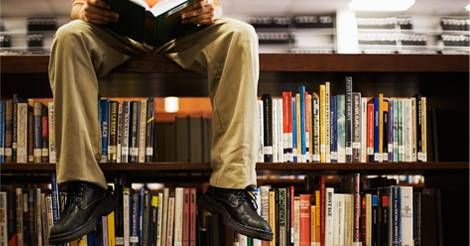 Lists
10 Books You'll Want To Put On Hold at the Library Right Now
This content contains affiliate links. When you buy through these links, we may earn an affiliate commission.
Sponsored by OverDrive.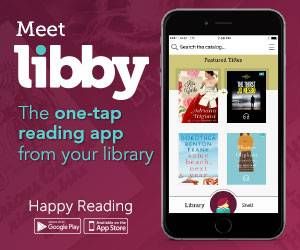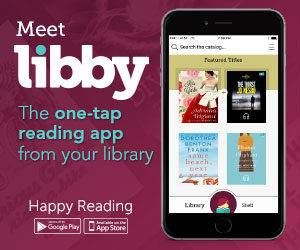 Meet Libby, a new app built with love for readers to discover and enjoy eBooks and audiobooks from your library. Created by OverDrive and inspired by library users, Libby was designed to get people reading as quickly and seamlessly as possible. Libby is a one-tap reading app for your library who is a good friend always ready to go to the library with you. One-tap to borrow, one-tap to read, and one-tap to return to your library or bookshelf to begin your next great book.
---
There are so many great books being released, all the time. How to choose? And the lists! Library hold lists are so lonnnnnnng. As the late, great Tom Petty sang, "The waiting is the hardest part." So here are ten great books coming out in the rest of 2017 you should absolutely sign up for RIGHT THIS MINUTE.
Bonfire by Krysten Ritter
Yes, that Krysten Ritter. The actress, most recently known as Jessica Jones, has written a really solid, Gillian Flynnish mystery about a woman who returns to her hometown after a decade as part of her job and discovers the case she is working on brings up questions into an old disappearance. (Nov. 7)
Why I'm No Longer Talking to White People About Race by Reni Eddo-Lodge
A powerful look at racism and society, based on an essay by Eddo-Lodge about her frustrations with how dialogs about racism weren't being led by the people affected by it. (Nov. 7)
Spineless: The Science of Jellyfish and the Art of Growing a Backbone by Juli Berwald
Jellyfish might be the closest things we have to alien encounters right here on Earth. They are so weird, but they're also fascinating. Berwald discusses the little spineless enigmas while relating her own story. (Nov. 7)

Beasts of Extraordinary Circumstance by Ruth Emmie Lang
This fabulous debut, about a man raised by wolves as a young boy and his search for his place in the human world and its relation to nature, will charm the pants off your book group. (Nov. 7)
Madonna in a Fur Coat by Sabahattin Ali (Author), MaUreen Freely and Alexander Dawe (Translators)
Available in English for the first time, this is a Turkish classic about a young Turkish man in the 1920s who leaves his home for Berlin. There he finds love with a beautiful artist, and becomes torn between the life he craves and following the tradition of his homeland. It's gorgeous. (Nov. 7)
The Book of Resting Places: A Personal History of Where We Lay the Dead by Thomas Mira y Lopez
After the death of his own father, Mira y Lopez became a bit obsessed with how we decide what to do with our loved ones after they die. This is a thoughful story – part history, part memoir – about grief and remembrance. (Nov. 14)
Future Home of the Living God by Louise Erdrich
Erdrich goes a bit dystopian with this novel about a future in which women start giving birth to a primitive race of humans. Fans of The Power and Handmaid's Tale will especially love it. (Nov. 14)
Artemis by Andy Weir
A heist thriller set on the moon from the author of The Martian! Artemis is a city on the moon, home to the fabulously wealthy and the people who work for them. When one of those workers sees the chance to commit the perfect crime, she takes it – but it will quickly prove to be much more dangerous than she thought. (Nov. 14)
The City of Brass by S. A. Chakraborty
This is the first book in a new fantasy trilogy set in the 18th century Middle East. And wow-ow-owza! Nahri has never believed in real magic – until she accidentally summons a mysterious djinn warrior, who tells her the tale of the legendary City of Brass. Determined to see this city for herself, Nahri embarks on a dangerous journey, one of dark court politics and deadly schemes. But what fun! (Nov. 14)
No Time to Spare: Thinking About What Matters by Ursula K. Le Guin
Le Guin is 88 and shows no sign of slowing down in this essay collection, dispensing serious wisdom about our world, politics, literature, aging, and more. (Dec. 5)
Save