Audiobooks
10 Hilarious Nonfiction Audiobooks to Power Your Summer Road Trip
This content contains affiliate links. When you buy through these links, we may earn an affiliate commission.
Just for Book Riot readers: sign up for an Audible account, and get two hilarious nonfiction audiobooks free!
---
I can already imagine it: my hands on the scorching steering wheel, AC blasting, long stretches of I-95 bumping under my tires. The school year is ready to relinquish its captives (like me) into the vacation heat, and I am totally psyched because summer for me has always been road trip season.
This wasn't always something to be pumped about. Driving to visit relatives and friends alone on the road for ten plus hours used to really wear on me. With miles of unchanging interstate ahead, my mind would often wander, and I'd have trouble paying attention to the two-ton piece of machinery I was piloting through aggressive traffic. No bueno.
Enter audiobooks. Not only do they keep me in the driving zone, audiobooks entertain my brain while my body endures butt-numbing boredom. Funny audiobooks are far and away my favorite. I mean, it's hard to want to mow somebody down when you're laughing.
Here are ten audiobook recommendations to get you set for your journeys. Since there is such a wide array of gut-busting audio, this list includes only hilarious nonfiction audiobooks. Stay tuned for the fiction list.
Sedaris is one of my all time favorite writers. There's a reason I've read every single one of his books. He calls out the absurdities of life in a way I can't get enough of. It's even more of a joy to listen to him read. His new book Theft by Finding is coming out May 30th, and I can't wait!
Love, love, LOVE this funny lady. She's an SNL alum who wrote more of my favorite things like the movie Mean Girls and the TV show Unbreakable Kimmy Schmidt. The audiobook of her memoir, read by the author of course, will leave you wanting more. (Hey, Tina, how 'bout an essay collection? Pretty, pretty please?)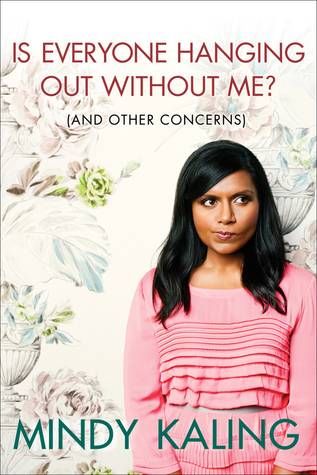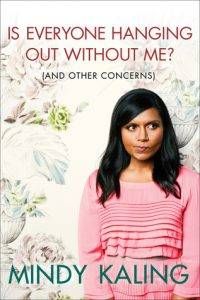 3. Is Everyone Hanging Out Without Me? by Mindy Kaling
Kaling's story dovetails (and sometimes overlaps with) with Bossypants. After the success of her sitcom The Mindy Project, Kaling hearkens back to childhood and uses her silly sense of humor to describe her entrée into show business, impostor syndrome, and super-modern feelings like FOMO. Also read by the author, this audiobook will breeze right by and leave you laughing.
This debut essay collection from Buzzfeed Canada culture writer Scaachi Koul harnesses her biting humor to shed light on the experience of growing up as the daughter of Indian immigrants in Canada. Koul's essays are witty, sharp, modern, and relevant, and her reading voice is a pleasure to hear.
Let me suggest a different subtitle: Pooping in Space and Other Weird Things You Never Knew You Absolutely Had to Know About Extraterrestrial Travel. If you love science, and you want to feel productive while you're zooming behind the wheel, this is the audiobook for you. With Mary Roach, you'll learn things, and you'll laugh out loud, too.
Here's another recording by the author. Very funny Daily Show host Trevor Noah harnesses humor to talk about a dark spot in the history of his country: Apartheid. Personal, political, farcical, and sometimes roll-on-the-ground hilarious, Noah's memoir is a best-seller, and for very excellent reason.
The Bloggess returns with an (audio)book about family, coping with mental illness, oh, and collecting taxidermied animals and making them talk. It's the little things. But that's what Lawson's book is really about: being able to find humor in the darkness.
In her debut essay collection, podcaster Phoebe Robinson highlights the absurdities of her life as a modern black woman in America. From being asked by friends to speak for her entire race to dealing with our society's ingrained prejudices, to strangers asking if they can touch her hair, the myriad of nonsense Robinson has to deal with will get you chuckling for sure, but it will also make you think.
Another debut collection of essays with absurd cultural expectations square in its crosshairs, West's debut feminist essay collection calls attention to the ridiculous expectations placed on women in the modern world. I zoomed through her collection on paper, and the audiobook, which is narrated by the author, is stellar, too.
When I asked for funny book recommendations on Twitter, Bryson came up so many times that I had to include him. In a Sunburned Country was the perennial favorite. In this audiobook, Bryson uses his dry wit to examine the wild, weird country that is Australia. It is travel writing with curiosity and heart.
Of course, there are many more giggle-worthy audiobooks where this came from. Check out the fiction edition of this list: Ten Hilarious Fiction Audiobooks for Your Summer Road Trip. Before you go, comment with hilarious nonfiction audiobooks that made you laugh!