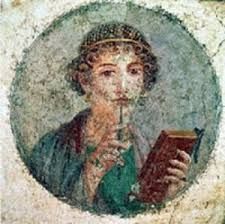 Feminism
Happy "Women in Translation" Month!
This content contains affiliate links. When you buy through these links, we may earn an affiliate commission.
August is "Women in Translation Month" (#WITMonth), and we should thank Meytal Radzinski (@Biblibio) for hosting and promoting this awareness effort on her blog.
As Meytal notes (and I myself have tweeted and written), a disproportionately small number of books in English translation are by women (and the numbers for sci-fi in particular? It's pretty depressing). So in this post, I'm going to do my part to encourage more translations of women writers by listing a cross-section of those books by women that have been translated into English (or newly-released in paperback) this year.
And if you've been reading women in translation, tell us about it in the comments!
Finland
The Lion of Justice
by Leena Lehtolainen, translated by Jenni
Salmi (AmazonCrossing, 292 pages, June 9)
France
Thérèse and Isabelle
by Violette Leduc, translated by Sophie Lewis (The Feminist Press at CUNY, 176 pages, June 30)
Decompression by Juli Zeh, translated by John Cullen (Anchor, 272 pages, June 23)
Hong Kong
Not Written Words
by Xi Xi, translated by Jennifer Feeley (Zephyr Press, 168 pages, September 15)
Italy
Limbo
by Melania G. Mazzucco, translated by Virginia Jewiss (Picador, 384 pages,
November 10
)
Japan
Salad Anniversary
by Machi Tawara, translated by Julie Winters Carpenter (Pushkin Collection, 112 pages, June 9)
Norway
Monsterhuman
by Kjersti Skomsvold, translated by Becky L. Crook (Dalkey Archive Press, 608 pages, November 10)