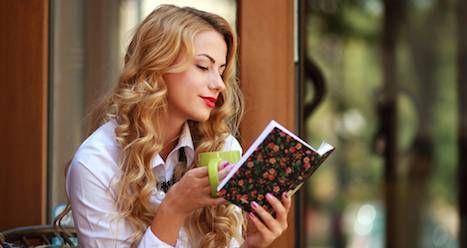 Lists
A Great Big Guide to Wonderful Books of 2016 from 100+ Indie Presses
This content contains affiliate links. When you buy through these links, we may earn an affiliate commission.
While we at the Riot take some time off to rest and catch up on our reading, we're re-running some of our favorite posts from the last several months. Enjoy our highlight reel, and we'll be back with new stuff on Tuesday, January 3rd.
This post originally ran December 19, 2016.
---
I'm calling this the ICYMI List: It stands for "indie contributions you must ingest!" I love independent publishers, and I love lists, so I'm so excited to have the opportunity to get peanut butter in the chocolate and tell you about really amazing books at the same time! Feast your eyes on some of 2016's best books from indie publishers. I've included a brief description about each from the publishers. Here's hoping you find a hidden gem for a friend, a loved one, or yourself.
This is in no way a complete list of indie presses! But it's a good jumping off point. Tell us in the comments about which of these you've read, or other indie books you loved, or books you loved in general, or other awesome indie publishers. Let's have one big indie love fest!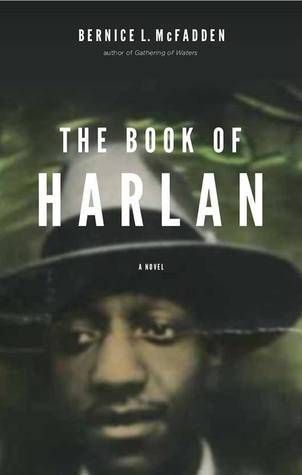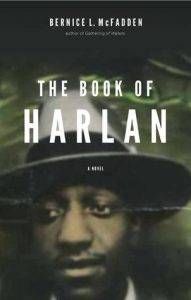 Akashic Books
The Book of Harlan by Bernice L. McFadden
"Based on exhaustive research and told in McFadden's mesmeric prose, The Book of Harlan skillfully blends the stories of McFadden's familial ancestors with those of real and imagined characters."
Unsportsmanlike Conduct: College Football and the Politics of Rape by Jessica Luther
"This book is about a different kind of playbook: the one coaches, teams, universities, police, communities, the media, and fans seem to follow whenever a college football player is accused of sexual assault. It's a deep dive into how different institutions–the NCAA, athletic departments, universities, the media–run the same plays over and over again when these stories break."
The Bear Who Wasn't There: And the Fabulous Forest by Oren Lavie (Author), Wolf Erlbruch (Illustrator)
"As whimsical as Winnie-the-Pooh and as wryly comic as Klassen's bear who wants his hat back, The Bear Who Wasn't There joins a select crew of unusual bears who have captured the imagination of children for generations."
And Other Stories Publishing
I'll Sell You a Dog by Juan Pablo Villalobos (Author), Rosalind Harvey (Translator)
"A delicious take-down of pretensions to cultural posterity, I'll Sell You a Dog is a comic novel whose absurd inventions, scurrilous antics and oddball characters are vintage Villalobos."
Bret Easton Ellis and the Other Dogs by Lina Wolff (Author), Frank Perry (Translator)
"Mordantly funny, dryly sensual, written with a staggering lightness of touch, the debut novel in English by Swedish sensation Lina Wolff is a black and Bolaño-esque take on the limitations of love in a dog-eat-dog world."
Arcade Publishing
Venom Doc: The Edgiest, Darkest, Strangest Natural History Memoir Ever by Bryan Grieg Fry
"Steve Irwin meets David Attenborough in this jaw-dropping account of studying the world's most venomous creatures."
More by Hakan Günday (Author), Zeynep Beler (Translator)
"This is a powerful exploration of the unfolding crisis by one of Turkey's most exciting and critically acclaimed young writers who writes unflinchingly about social issues."
Archipelago Books
The First Wife: A Tale of Polygamy by Paulina Chiziane (Author), David Brookshaw (Translator)
"In this brilliantly funny and feverishly scathing critique, a major work from Mozambique's first published female novelist, Paulina Chiziane explores her country's traditional culture, its values and hypocrisy, and the subjection of women the world over."
Wayward Heroes by Halldor Laxness (Author), Phillip Roughton (Translator)
"It is a masterfully written tragicomedy about the oath-brothers Thorgeir and Thormod, inspired by the old Icelandic sagas Saga of the Sworn Brothers and Saga of Saint Olaf."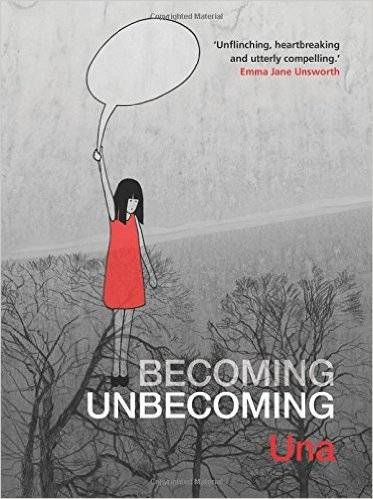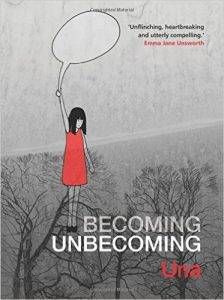 Arsenal Pulp Press
Becoming Unbecoming by Una
"The book is a no-holds-barred indictment of sexual violence against women and the shame and blame of its victims that also celebrates the empowerment of those able to gain control over their selves and their bodies."
Tomboy Survival Guide by Ivan Coyote
"Tomboy Survival Guide warmly recounts Ivan's adventures and mishaps as a diffident yet free-spirited tomboy, and maps their journey through treacherous gender landscapes and a maze of labels that don't quite stick, to a place of self-acceptance and an authentic and personal strength."
Biblioasis
The Life-Writer by David Constantine
"After the death of her beloved husband, Katrin, a literary biographer, copes with the loss by writing his personal history. While researching the letters and journals he left behind, however, she comes to the devastating conclusion that his life before their marriage was far richer than the one they shared."
The Adjustment League by Mike Barnes
"At a psychiatric hospital in the eighties, patients formed what they called The Adjustment League to protect themselves against the depredations of a corrupt and abusive staff. Many years later, the leader of this group—a man known only as "The Super"— receives a letter leading to the discovery of a pornographic ring in need of "adjustment.""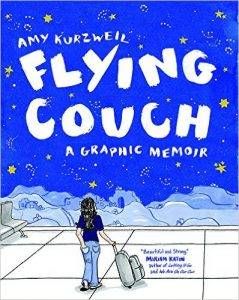 Black Balloon Publishing
Flying Couch: A Graphic Memoir by Amy Kurzweil
"Amy weaves her own coming-of-age as a young Jewish artist into the narrative of her mother, a psychologist, and Bubbe, her grandmother, a World War II survivor who escaped from the Warsaw Ghetto by disguising herself as a gentile."
B.O.S.S
PWR VOL by Nick Scandy (Author), Aaron Zonka (Illustrator), mini and the Bear (Contributor)
"In PWR VOL, the frenetic rhythms, absurdist delusions, and cacophonous irrealities of modern life all find themselves pumped through full stacks of amplifiers, powerfully blasted at the maximum volume they deserve."
Brain Mill Press
Documenting Light by EE Ottoman
"With sympathy and cutting insight, Ottoman offers a tour de force exploration of contemporary trans identity."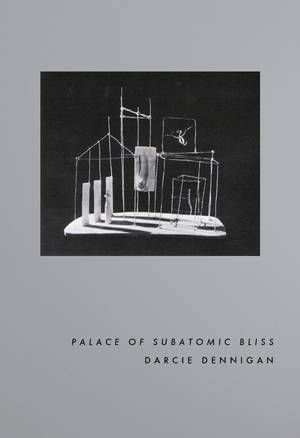 Canarium Books
Palace of Subatomic Bliss by Darcie Dennigan
"Poetry. Drama. This book contains a play about a woman who dies twice, a treatise on why there are no female absurdists, and several unfortunate references to goldfish."
Lucinda: A Poem by John Beer
"Using Friedrich Schlegel's novel Lucinde as a starting point, Beer has written Lucinda, an incredible read unlike anything else."
Catapult
Margaret the First by Danielle Dutton
"Margaret the First is very much a contemporary novel set in the past. Written with lucid precision and sharp cuts through narrative time, it is a gorgeous and wholly new approach to imagining the life of a historical woman."
Am I Alone Here?: Notes on Living to Read and Reading to Live by Peter Orner
"An elegy for an eccentric late father, and the end of a marriage, Am I Alone Here? is also a celebration of the possibility of renewal. At once personal and panoramic, this book will inspire readers to return to the essential stories of their own lives."
Nine Island by Jane Alison
"Nine Island is an intimate autobiographical novel, told by J, a woman who lives in a glass tower on one of Miami Beach's lush Venetian Islands. After decades of disaster with men, she is trying to decide whether to withdraw forever from romantic love."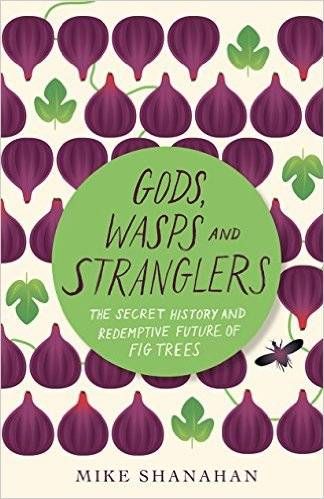 Chelsea Green Publishing
Gods, Wasps, and Stranglers: The Secret History and Redemptive Future of Fig Trees by Mike Shanahan
"They are trees of life and trees of knowledge. They are wish-fulfillers … rainforest royalty … more precious than gold. They are the fig trees, and they have affected humanity in profound but little-known ways. Gods, Wasps and Stranglers tells their amazing story."
Chicago Review Press
The Doomed City by Arkady and Boris Strugatsky (Authors), Bromfield Andrew (Translator)
"The Doomed City was so politically risky that the Strugatsky brothers kept its existence a complete secret even from their closest friends for sixteen years after its completion in 1972. It was only published in Russia during perestroika in the late 1980s, the last of their works to see publication."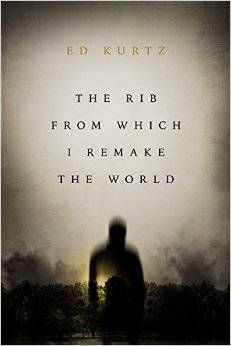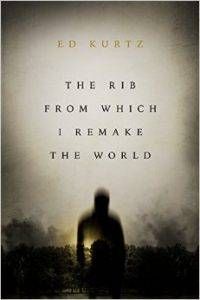 Chizine Publications
The Rib From Which I Remake the World by Ed Kurtz
"Black magic and a terrifying Luciferian carnival boil up to a surreal finale for the town of Litchfield, and Jojo Walker is forced to face his own identity in ways he could never have imagined."
Meatheads, or How to DIY Without Getting Killed by Noah Wareness
A surrealist, post-apocalyptic novel that is Chuck Palhaniuk intersecting with Hunter S. Thompson, Meatheads relates the bizarre, high-octane quest of mind-bent punks navigating the zombie-infested wasteland of San Angeles."
Cinco Puntos Press
Rani Patel in Full Effect by Sonia Patel
"Losing herself just as she finds herself, Rani discovers her need to speak out against those who would silence her—no matter the personal danger it leads her into."
City Lights Publishers
Dated Emcees by Chinaka Hodge
"Form blends with content in Dated Emcees as she examines her love life through the lens of hip-hop's best known orators, characters, archetypes and songs, creating a new and inventive narrative about the music that shaped the craggy heart of a young woman poet, just as it also changed the global landscape of pop."
Civil Coping Mechanisms
Bruja by Wendy C. Ortiz
"With Bruja, Ortiz continues to upend and reinvent the memoir in inventive and deeply emotional ways to better fit the terms and trajectory of her exploration."
Transitory by Tobias Carroll
"Tobias Carroll introduces us to a perspective of the world as uncanny as it is erudite, as revealing as it is hidden, where the absurd is often the most preferable of outcomes."
The Book of Endless Sleepovers by Henry Hoke
"The Book of Endless Sleepovers is wry and finely-wrought, a philosophical fever dream studded with the pleasure of proper names and surprising turns of phrase, a lyric page-turner." -Maggie Nelson
Cleis Press
Dirty Thirty: A Memoir by Asa Akira
"Personally revealing as well as universal, Dirty Thirty marks the coming of age of a new literary star."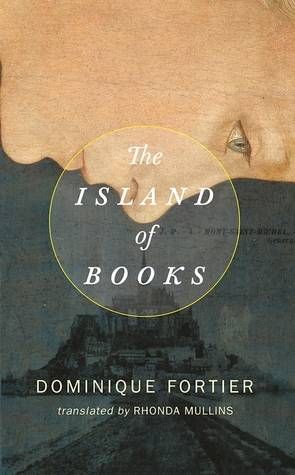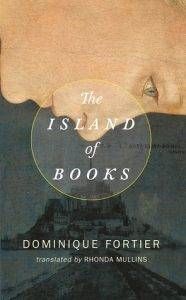 Coach House
The Island of Books by Dominique Fortier (Author), Rhonda Mullins (Translator)
"A fifteenth-century portrait painter, grieving the untimely death of his unrequited love, takes refuge at the monastery at Mont Saint-Michel, an island off the coast of France."
The Hidden Keys by André Alexis
"Based on a reading of Robert Louis Stevenson's Treasure Island, The Hidden Keys questions what it means to be honorable and what it means to be faithful."
Coffee House Press
Among Strange Victims by Daniel Saldaña París (Author), Christina MacSweeney (Translator)
"Earthy, playful, and sly, Among Strange Victims is a psychedelic ode to the pleasures of not measuring up."
The Revolutionaries Try Again by Mauro Javier Cardenas
"Extravagant, absurd, and self-aware, The Revolutionaries Try Again plays out against the lost decade of Ecuador's austerity and the stymied idealism of three childhood friends—an expat, a bureaucrat, and a playwright—who are as sure about the evils of dictatorship as they are unsure of everything else, including each other."
Unbearable Splendor by Sun Yung Shin
"Sun Yung Shin moves ideas—of identity (Korean, American, adoptee, mother, Catholic, Buddhist) and interest (mythology, science fiction, Sophocles)— around like building blocks, forming and reforming new constructions of what it means to be at home."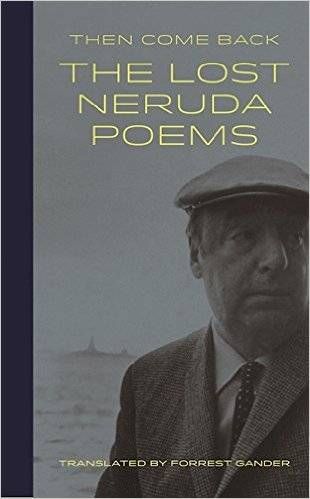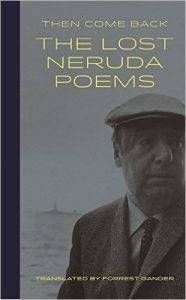 Copper Canyon Press
Then Come Back: The Lost Neruda by Pablo Neruda (Author), Forrest Gander (Translator)
"Originally composed on napkins, playbills, receipts, and notebooks, Neruda's lost poems are full of eros and heartache, complex wordplay and deep wonder."
Counterpoint
Grace by Natashia Deón
"It is a universal story of freedom, love, and motherhood, told in a dazzling and original voice set against a rich and transporting historical backdrop."
The Penny Poet of Portsmouth: A Memoir Of Place, Solitude, and Friendship by Katherine Towler
"The Penny Poet of Portsmouth, bracing in its intimacy and elegance, is so much more than a memoir, or a biography, or even an elegy. It is the fable of a shared journey and a portrait of an abiding friendship— a fitting tribute to the Penny Poet of Portsmouth."
Moshi-Moshi by Banana Yoshimoto (Author), Asa Yoneda (Translator)
"With the lightness of touch and surreal detachment that are the hallmarks of her writing, Banana Yoshimoto turns a potential tragedy into a poignant coming-of-age ghost story and a life-affirming homage to the healing powers of community, food, and family."
Every Kind of Wanting by Gina Frangello
"By turns funny, dark and sexy, Every Kind of Wanting strips bare the layers of the American family today. Tackling issues such as assimilation, the legacy of secrets, the morality of desire, and ultimately who "owns" love, the characters—across all ethnicities, nationalities, and sexualities—are blisteringly alive."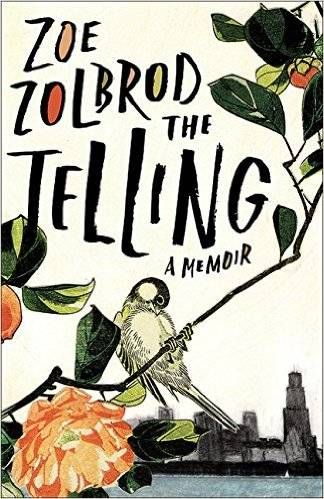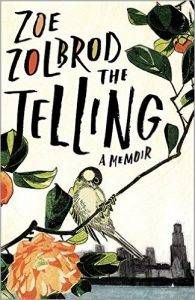 Curbside Splendor Publishing
The Telling by Zoe Zolbrod
"The Telling is an intimate examination of one woman's reckoning with a past she can't always explain, and a life lived in search for the right words."
Mickey by Chelsea Martin
"Told in a series of vignettes, Mickey is one young woman's journey to figuring out life (or not) amidst drunken mistakes, reality TV marathons, bathroom sex, and the daydreamed titles of imaginary art installations."
Dalkey Archive Press
Bottom's Dream by Arno Schmidt (Author), John E. Woods (Translator)
"Since its publication in 1970 Zettel's Traum/Bottom's Dream has been regarded as Arno Schimdt's magnum opus, as the definitive work of a titan of postwar German literature."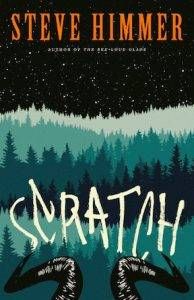 Dark Horse Press
Scratch by Steve Himmer
"After an aimless life, Martin Blaskett is ready to settle down, unaware of the tension rising in his new town from unknowable forces. When he draws the attention of a shape-shifter from local legend, his world is shaken, and he is led across the hazy border of the feral wilderness with a tempestuous history."
Deep Vellum
Seeing Red by Lina Meruane (Author), Megan McDowell (Translator)
"Fiction and autobiography intertwine in an intense, visceral, and caustic novel about the relation between the body, illness, science, and human relationships."
One Hundred Twenty-One Days by Michèle Audin (Author), Christiana Hills (Translator)
"This debut novel by mathematician and Oulipo member Michèle Audin retraces the lives of French mathematicians over several generations through World Wars I and II."
Before by Carmen Boullosa (Author), Peter Bush (Translator)
"Part bildungsroman, part ghost story, part revenge novel, Before tells the story of a woman who returns to the landscape of her childhood to overcome the fear that held her captive as a girl."
Eve Out of Her Ruins by Ananda Devi (Author), Jeffrey Zuckerman (Translator)
"Eve out of Her Ruins is a heartbreaking look at the dark corners of the island nation of Mauritius that tourists never see, and a poignant exploration of the construction of personhood at the margins of society."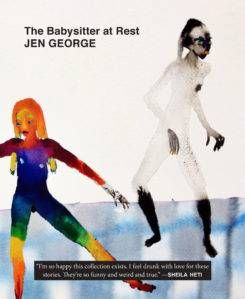 Dorothy, a publishing project
The Babysitter at Rest by Jen George
"Combining slapstick, surrealism, erotica, and social criticism, Jen George's sprawling creative energy belies the secret precision and unexpected tenderness of everything she writes."
Suite for Barbara Loden by Nathalie Leger (Author), Natasha Lehrer and Cécile Menon (Translators)
"Moving contrapuntally between biography and auto-fiction, film criticism and anecdote, fact and speculation, Suite for Barbara Loden is a stunning meditation on knowledge and self-knowledge, on the surfaces of life and art, and how we come to truth—a kind of truth—not through facts alone but through acts of the imagination."
Dzanc Books
Late One Night by Lee Martin
"In Late One Night, Lee Martin examines the devastating effect of rumors and the resilience of one family in the face of the ultimate tragedy."
Clothed, Female Figure: Stories by Kirstin Allio
"Through ten independent but thematically linked stories, Allio conjures women in conflict and on the edge, who embrace, battle, and transcend their domestic dimensions."
The Pavilion of Former Wives: Stories by Jonathan Baumbach
"In 14 thematically linked stories, Jonathan Baumbach explores the sour and bitter sweetness of relationships just beginning and already over, and the frailty that love makes of us."
ECW Press
The Conjoined by Jen Sookfong Lee
"Moving between present and past, The Conjoined unflinchingly examines the myth of social heroism, how race and class can assign unwanted roles to society's most vulnerable individuals, and the well-intentioned social service workers who mean to help."
The Clay Girl by Heather Tucker
"Through the sexual revolution and drug culture of the 1960s, Ari struggles with her father's legacy and her mother's addictions, testing limits with substances that numb and men who show her kindness. Ari spins through a chaotic decade of loss and love, the devilish and divine, with wit, tenacity, and the astonishing balance unique to seahorses."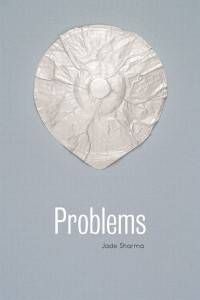 Emily Books
Problems by Jade Sharma
"This book takes every tired trope about addiction and recovery, "likeable" characters, and redemption narratives, and blows them to pieces."
I'll Tell You in Person: Essays by Chloe Caldwell
"Flailing in jobs, failing at love, getting addicted and un-addicted to people, food, and drugs—I'll Tell You in Person is a disarmingly frank account of attempts at adulthood and all the less than perfect ways we get there."
Europa Editions
The Golden Age by Joan London
"With tenderness and humor, The Golden Age tells a deeply moving story about illness and recovery. It is a book about learning to navigate the unfamiliar, about embracing music, poetry, death, and, most importantly, life."
The Natural Way of Things by Charlotte Wood
"The Natural Way of Things is at once lucid and illusory, a brilliantly plotted novel of ideas that reminds us of mankind's own vast contradictions—the capacity for savagery, selfishness, resilience, and redemption all contained by a single, vulnerable body."
Marriage Material by Sathnam Sanghera
"In a fresh narrative voice that wryly observes, questions, and reflects, Sanghera confronts the complexities of tradition, culture, love, and family. Readers will find more laughter than sadness, smiling even when the Banga family's story seems hopeless."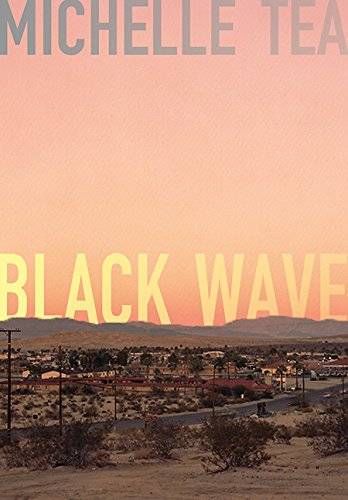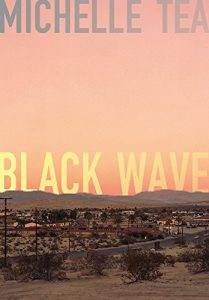 The Feminist Press
Black Wave by Michelle Tea
"While living in an abandoned bookstore, dating Matt Dillon, and keeping an eye on the encroaching apocalypse, Michelle begins a new novel, a sprawling and meta-textual exploration to complement her promises of maturity and responsibility."
Death Is Stupid by Anastasia Higginbotham
"Necessary, beautiful, and ultimately reassuring, Death Is Stupid is an invaluable tool for discussing death, but also the possibilities for celebrating life and love."
Future Tense Books
The Folly of Loving Life by Monica Drake
"The Folly of Loving Life features linked stories examining an array of characters at their most vulnerable and human, often escaping to somewhere or trying to find stability in their own place."
Sing the Song by Meredith Alling
"With an ancient ham crawling out from a sewer to tell fortunes, a lone blonde at a party for redheads, and a mother outsmarting a masked criminal, Sing the Song bleeds and breathes with dreamlike surprise."
Gorsky Press
Everyone Loves You Back by Louie Cronin
"Louie Cronin's breakthrough novel is a coming-of-middle-age story that pays homage to the everyday."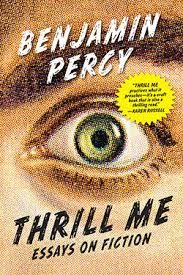 Graywolf Press
Thrill Me: Essays on Fiction by Benjamin Percy
"An urgent and entertaining missive on craft, Thrill Me brims with Percy's distinctive blend of anecdotes, advice, and close reading, all in the service of one dictum: Thrill the reader."
Riverine: A Memoir from Anywhere but Here by Angela Palm
"It means trying to chart, through the mesmerizing, interconnected essays of Riverine, what happens when a single event forces the path of her life off course."
Swallowed by the Cold: Stories by Jensen Beach
"The intricate, interlocking stories of Jensen Beach's extraordinarily poised story collection are set in a Swedish village on the Baltic Sea as well as in Stockholm over the course of two eventful years."
The Art of Waiting: On Fertility, Medicine, and Motherhood by Belle Boggs
"In The Art of Waiting, Boggs deftly distills her time of waiting into an expansive contemplation of fertility, choice, and the many possible roads to making a life and making a family."
Grief is the Thing with Feathers by Max Porter
"Part novella, part polyphonic fable, part essay on grief, Max Porter's extraordinary debut combines compassion and bravura style to dazzling effect."
Blackass by A. Igoni Barrett
"A. Igoni Barrett's Blackass is a fierce comic satire that touches on everything from race to social media while at the same time questioning the values society places on us simply by virtue of the way we look."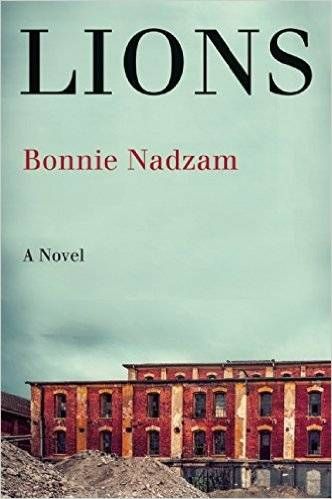 Grove Atlantic
Lions by Bonnie Nadzam
"Bonnie Nadzam—author of the critically acclaimed, award-winning debut, Lamb—returns with this scorching, haunting portrait of a rural community in a "living ghost town" on the brink of collapse, and the individuals who are confronted with either chasing their dreams or—against all reason—staying where they are."
The Core of the Sun by Johanna Sinisalo (Author), Lola Rogers (Translator)
"Set in an alternative historical present, in a "eusistocracy"—an extreme welfare state—that holds public health and social stability above all else, it follows a young woman whose growing addiction to illegal chili peppers leads her on an adventure into a world where love, sex, and free will are all controlled by the state."
Bottomland by Michelle Hoover
"Told in the voices of the family patriarch and his children, this is a haunting literary mystery that spans decades before its resolution. Hoover deftly examines the intrepid ways a person can forge a life of their own despite the dangerous obstacles of prejudice and oppression."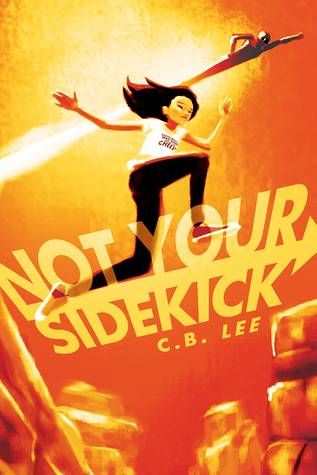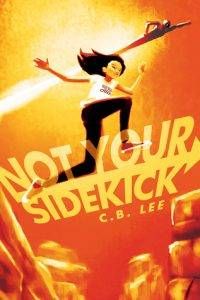 Interlude Press
Not Your Sidekick by C. B. Lee
"Despite her heroic lineage, Jess is resigned to a life without superpowers and is merely looking to beef-up her college applications when she stumbles upon the perfect (paid!) internship only it turns out to be for the town's most heinous supervillain."
Luchador by Erin Finnegan
"Surrounded by a makeshift family of wrestlers, Gabriel charts a course to balance ambition, sexuality, and loyalty to find the future that may have been destined for him since childhood."
Jellyfish Highway
Daughters of Monsters by Melissa Goodrich
"Melissa Goodrich's debut short story collection, Daughters of Monsters, is a raw and magical book of spells, an honest yet harrowing look at the wonder and threat of the world."
John F. Blair, Publisher
The Minotaur Takes His Own Sweet Time by Steven Sherrill
"In The Minotaur Takes His Own Sweet Time, M has moved north, from a life of kitchens and trailer parks, to that of Civil War re-enactor at a run-down living history park in the dying blue-collar rustbelt of central Pennsylvania."
Lazy Fascist Press
Witch Hunt by Juliet Escoria
"The much-anticipated full-length poetry collection by the critically acclaimed author of Black Cloud, Witch Hunt delves into the terror and beauty that occurs when love, madness, and addiction collide."
Leapfrog Press
The Solace of Monsters by Laurie Blauner
"The Solace of Monsters contrasts the creation of life with its ending. How does an artificial creature discover life? What do her adventures tell us about "natural" life and our own attempts to survive—and find solace—in the world?"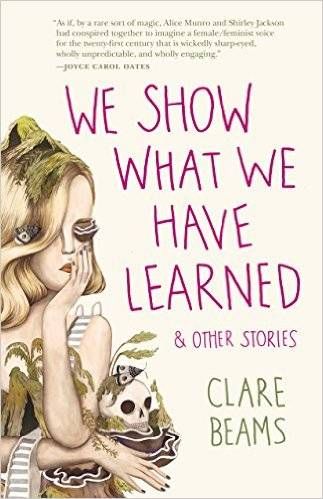 Lookout Books
We Show What We Have Learned and Other Stories by Clare Beams
"As they capture the strangeness of being human, the stories in We Show What We Have Learned reveal Clare Beams's rare and capacious imagination—and yet they are grounded in emotional complexity, illuminating the ways we attempt to transform ourselves, our surroundings, and each other."
McSweeney's
The Abridged History of Rainfall by Jay Hopler
"Jay Hopler's second collection, a mourning song for his father, is an elegy of uproar, a careening hymn to disaster and its aftermath. In lyric poems by turns droll and desolate, Hopler documents the struggle to live in the face of great loss, a task that sends him ranging through Florida's torrid subtropics, the mountains of the American West, the streets of Rome, and the Umbrian countryside."
Melville House
Good on Paper by Rachel Cantor
"A deft, funny, and big-hearted novel about second chances, Good on Paper is a grand novel of family, friendship, and possibility."
The Insides by Jeremy Bushnell
"Now, magic is back in Ollie's life and she's being chased through New York City, with the fabric of space-time tattering around her and weird inter-dimensional worms squirming their way into her kitchen. And before it's all over she's going to need to face up to the Possible Consequences of some bad decisions, to look at the uncomfortable truths that she stuffed away long ago, deep down … inside . . ."
The Mirror Thief by Martin Seay
"Set in three cities in three eras, The Mirror Thief calls to mind David Mitchell and Umberto Eco in its mix of entertainment and literary bravado."
Trainwreck: The Women We Love to Hate, Mock, and Fear . . . and Why by Sady Doyle
"For an age when any form of self-expression can be the one that ends you, Sady Doyle's book is as fierce and intelligent as it is funny and compassionate—an essential, timely, feminist anatomy of the female trainwreck."
The Queue by Basma Abdel Aziz (Author), Elisabeth Jaquette (Translator)
"Written with dark, subtle humor, The Queue describes the sinister nature of authoritarianism, and illuminates the way that absolute authority manipulates information, mobilizes others in service to it, and fails to uphold the rights of even those faithful to it."
Milkweed Editions
The Orange Grove by Larry Tremblay (Author), Sheila Fischman (Translator)
"Both current and timeless, written with the sharp purity of desert poetry, The Orange Grove depicts the haunting inheritance of war and its aftermath."
Four Reincarnations: Poems by Max Ritvo
"Reverent and profane, entertaining and bruising, Four Reincarnations is a debut collection of poems that introduces an exciting new voice in American letters."
Into the Sun by Deni Ellis Béchard
"In this monumental novel, Deni Ellis Béchard draws an unsentimental portrait of those who flock to warzones, indelibly capturing these journalists, mercenaries, idealists, and aid workers."
The Home Place: Memoirs of a Colored Man's Love Affair with Nature by J. Drew Lanham
"By turns angry, funny, elegiac, and heartbreaking, The Home Place is a remarkable meditation on nature and belonging, at once a deeply moving memoir and riveting exploration of the contradictions of black identity in the rural South—and in America today."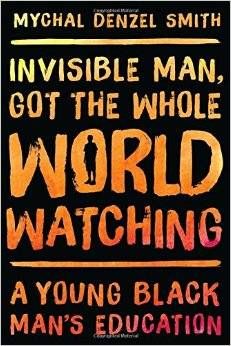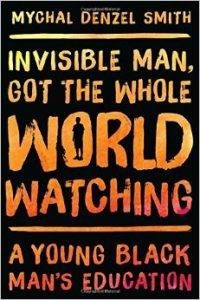 Nation Books
Invisible Man, Got the Whole World Watching: A Young Black Man's Education by Mychal Denzel Smith
"In Invisible Man, Got the Whole World Watching, Mychal Denzel Smith chronicles his own personal and political education during these tumultuous years, describing his efforts to come into his own in a world that denied his humanity."
Stamped from the Beginning: The Definitive History of Racist Ideas in America by Ibram X. Kendi
"In shedding much-needed light on the murky history of racist ideas, Stamped from the Beginning offers us the tools we need to expose them–and in the process, gives us reason to hope."
Necessary Trouble: Americans in Revolt by Sarah Jaffe
"Necessary Trouble is the definitive book on the movements that are poised to permanently remake American politics."
Another Day in the Death of America: A Chronicle of Ten Short Lives by Gary Younge
"This powerful and moving work puts a human face—a child's face—on the "collateral damage" of gun deaths across the country. This is not a book about gun control, but about what happens in a country where it does not exist. What emerges in these pages is a searing and urgent portrait of youth, family, and firearms in America today."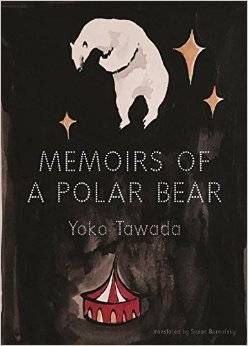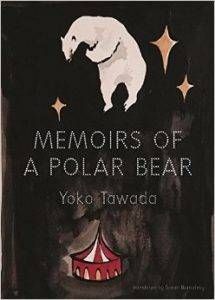 New Directions
Memoirs of a Polar Bear by Yoko Tawada (Author), Susan Bernofsky (Translator)
"The Memoirs of a Polar Bear stars three generations of talented writers and performers―who happen to be polar bears."
The Last Wolf & Herman by László Krasznahorkai (Author), John Batki and George Szirtes (Translators)
"Two short masterworks by the most recent winner of the Man Booker International Prize: here, in miniature, is every reason why he won."
Ema the Captive by César Aira (Author), Chris Andrews (Translator)
"As is usual with Aira's work, the wonder of the book is in the details of customs, beauty, and language, and the curious, perplexing reality of human nature."
The New Press
Birth of a Dream Weaver: A Writer's Awakening by Ngugi wa Thiong'o
"In this wonderful memoir, Kenyan writer Ngugi wa Thiong'o recounts the four years he spent in Makerere University in Kampala, Uganda—threshold years where he found his voice as a playwright, journalist, and novelist, just as Uganda, Kenya, Congo, and other countries were in the final throes of their independence struggles."
Strangers in Their Own Land: Anger and Mourning on the American Right by Arlie Russell Hochschild
"Strangers in Their Own Land goes beyond the commonplace liberal idea that these are people who have been duped into voting against their own interests. Instead, Hochschild finds lives ripped apart by stagnant wages, a loss of home, an elusive American dream—and political choices and views that make sense in the context of their lives."
New Vessel
Oblivion by Sergei Lebedev (Author), Antonina W. Bouis (Translator)
"In one of the first twenty-first century Russian novels to probe the legacy of the Soviet prison camp system, a young man travels to the vast wastelands of the Far North to uncover the truth about a shadowy neighbor who saved his life, and whom he knows only as Grandfather II."
Nightboat Books
Proxies: Essays Near Knowing by Brian Blanchfield
"A go-for-broke essay collection that blends cultural close reading and dicey autobiography."
Night by Etel Adnan
"This striking new book continues Adnan's meditative observation and inquiry into the experiences of her remarkable life."
Night Shade Books
Firewalk by Chris Roberson
"A modern-day supernatural crime thriller set in a fictional west coast city, from the New York Times bestselling author and co-creator of the comic book-turned hit TV show iZombie."
A Trail Through Time: The Chronicles of St. Mary's Book Four by Jodi Taylor
"The fourth book in the bestselling British madcap time-travelling series, served with a dash of wit that seems to be everyone's cup of tea."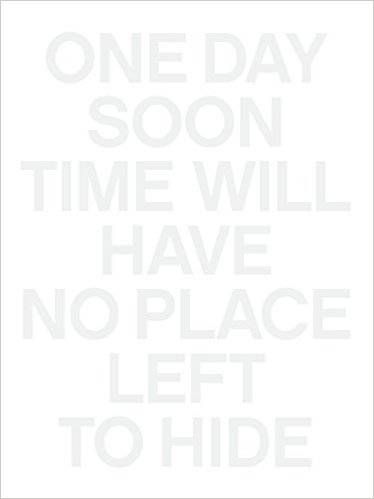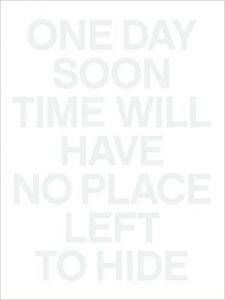 Nouvella Books
One Day Soon Time Will Have No Place Left to Hide by Christian Kiefer
"Structured as a "kinoroman," a novella-as-film-script-as novella, the text explores the nature of art, of watching and of being watched, of life put on display, all the while focusing on the day-to-day existence of one couple as they work through the incendiary materials of their lives together."
NYRB Classics
Catlantis by Anna Starobinets (Author), Andrzej Klimowski (Illustrator), Jane Bugaeva (Translator)
"Baguette, a seemingly ordinary house cat, is a descendant of the magic Catlanteans who lived long ago in peace and happiness on the island of Catlantis."
Black Wings Has My Angel by Elliott Chaze
"Black Wings Has My Angel careens through a landscape of desperate passion and wild reversals. It is a journey you will never forget."
Zama by Antonio Di Benedetto (Author), Esther Allen (Translator)
"First published in 1956, Zama is now universally recognized as one of the masterpieces of modern Argentine and Spanish-language literature."
One World Publications
The Island by Olivia Levez
"A gripping and thoughtful story about a girl determined to survive against all odds and find the courage to become the person she wants to be."
Umami by Laia Jufresa (Author), Sophie Hughes (Translator)
"In prose that is dazzlingly inventive, funny and tender, Laia Jufresa immerses us in the troubled lives of her narrators, deftly unpicking their stories to offer a darkly comic portrait of contemporary Mexico, as whimsical as it is heart-wrenching."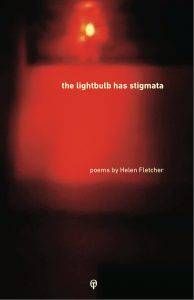 The Onslaught Press
The Lightbulb Has Stigmata by Helen Fletcher
"A stunning (and startling) debut collection of daring, thought-provoking, multi-voiced poems from a rising star of the UK scene."
Open Letter
One of Us is Sleeping by Josefine Klougart (Author), Martin Aitken (Translator)
"The English-language debut from one of Denmark's most exciting, celebrated young writers, One of Us Is Sleeping is a haunting novel about loss in all its forms."
The Clouds by Juan José Saer (Author), Hilary Vaughn Dobel (Translator)
"Fascinating as a faux historical novel and written in Saer's typically gorgeous, Proustian style, The Clouds can be read as a metaphor for exile—a huge theme for Saer and a lot of Argentine writers—as well as an examination of madness."
Justine by Iben Mondrup (Author), Kerri A. Pierce (Translator)
"A personal meditation on artistic identity, the creative process, and the male-dominated art scene, the novel veers between the erotic and the savage, resulting in a spellbinding read from one of Denmark's edgiest contemporary feminist writers."
Other Press
A Very English Scandal: Sex, Lies, and a Murder Plot at the Heart of the Establishment by John Preston
"A behind-the-scenes look at the desperate, scandalous private life of a British MP and champion manipulator, and the history-making trial that exposed his dirty secrets."
At the Existentialist Café: Freedom, Being, and Apricot Cocktails with Jean-Paul Sartre, Simone de Beauvoir, Albert Camus, Martin Heidegger, Maurice Merleau-Ponty and Others by Sarah Bakewell
"Featuring not only philosophers, but also playwrights, anthropologists, convicts, and revolutionaries, At the Existentialist Café follows the existentialists' story, from the first rebellious spark through the Second World War, to its role in postwar liberation movements such as anticolonialism, feminism, and gay rights."
Among the Living by Jonathan Rabb
"Set amid the backdrop of America's postwar south, Among the Living grapples with questions of identity and belonging, and steps beyond the Jewish experience as it situates Yitzhak's story within the last gasp of the Jim Crow era."
OR Books
Kingdom of the Unjust: Behind the U.S.-Saudi Connection by Medea Benjamin
"In seven succinct chapters followed by a meditation on prospects for change, Benjamin–cited by the L.A. Times as "one of the high profile members of the peace movement"–shines a light on one of the weirder, and most important, elements of our foreign policy."
Outpost19 Books
What Becomes Us by Micah Perks
"Following a near fatal accident, Evie, a mild-mannered, pregnant school teacher, abandons her controlling husband and flees Santa Cruz, California for the wilds of western New York. She rents a farm house on a dead end road in a seemingly ideal, multi-cultural community."
The Adventures of Joe Harper by Phong Nguyen
"Inspired by Twain's storytelling, Phong Nguyen expertly evokes the beloved world of Tom Sawyer and extends Twain's savvy commentary to the struggles of Chinese Americans, women, and outcasts in Reconstruction America."
The Overlook Press
Cosmosapiens: Human Evolution from the Origin of the Universe by John Hands
"John Hands's extraordinarily ambitious quest is to bring together this scientific knowledge and evaluate without bias or preconception all the theories and evidence about the origin and evolution of matter, life, consciousness, and humankind."
Duet in Beirut: A Thriller by Mishka Ben-David (Author), Evan Fallenberg (Translator)
"As revealing in its psychological acuity as it is in its portrait of life in the Mossad, Duet in Beirut is an essential thriller of espionage and political intrigue, written by an acclaimed novelist whose twelve years of service as an intelligence agent inform every gripping scene."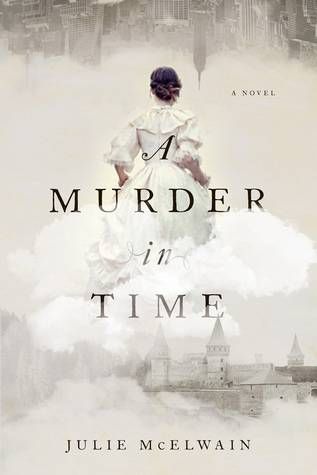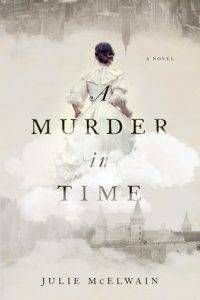 Pegasus Books
A Murder in Time by Julie McElwain
"When brilliant FBI agent Kendra Donovan stumbles back in time and finds herself in a 19th century English castle under threat from a vicious serial killer, she scrambles to solve the case before it takes her life―200 years before she was even born."
In Sunlight or In Shadow: Stories Inspired by the Paintings of Edward Hopper edited by Lawrence Block
"A truly unprecedented literary achievement by author and editor Lawrence Block, a newly-commissioned anthology of seventeen superbly-crafted stories inspired by the paintings of Edward Hopper, including Jeffery Deaver, Joyce Carol Oates, Stephen King, Lee Child, and Robert Olen Butler, among many others."
PM Press
Damnificados by JJ Amaworo Wilson
"Uses magical realism, revolutionary politics, and romantic adventure to bring to life a colorful community of squatters in an imaginary Latin American city."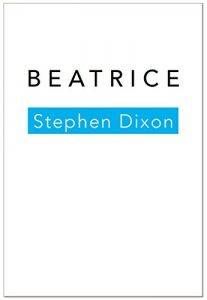 Publishing Genius
Beatrice by Stephen Dixon
"The most famous Beatrice in history is Dante's Beatrice, who appears in the Divine Comedy as the guide that must accompany Dante, after Virgil can travel with him no higher, through the upper reaches of Purgatory and into Heaven. Stephen Dixon's novel will make you think of her, because it seems as though Beatrice arrives in Dixon's book with a similar purpose—even though, perhaps, she does not fulfill that purpose, or even though the main character prevents her from fulfilling that purpose by betraying the trust she has placed in him."
Pushkin Press
Death Going Down by María Angélica Bosco (Author), Lucy Greaves (Translator)
"Death Going Down contains all the ingredients of a classic detective novel, and is set during the aftermath of World War II, when many immigrants were making their way to Argentina, some of them with dark pasts in Europe to hide…"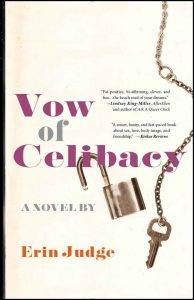 Rare Bird Books
Vow of Celibacy by Erin Judge
"Clever, sexy, and hilarious, Vow of Celibacy delves into the perilous terrain of love and relationships, the uncertainty of early adulthood, and the sustaining force of friendship. This is an irresistible novel about the stories we can't help but tell ourselves about others, and it captures in perfect pitch what it's like to be a young woman coming of age in America today."
Brat Pack America: A Love Letter to '80s Teen Movies by Kevin Smokler
"Including interviews with actors, writers, and directors of the era, and chock full of interesting facts about your favorite '80s movies, Brat Pack America is a must for any fan. Smokler went to Goonies Day in Astoria, OR, took a Lost Boys tour of Santa Cruz, CA, and deeply explored every nook and cranny of the movies we all know and love, and it shows."
Reel by Tobias Carroll
"Reel follows two lives that collide at a Seattle punk show, and the strange consequences that arise."
Relegation Books
A Single Happened Thing by Daniel Paisner
"Daniel Paisner's enchanting new novel about neurosis, intimacy, and balancing familial needs while juggling two careers and the demands of modern life is also a charming and memorable parable about losing your mind and finding yourself in the age of anxiety."
The Loved Ones by Sonya Chung
"Spanning generations and divergent cultures, The Loved Ones maps the intimate politics of unlikely attractions, illicit love, and costly reconciliations."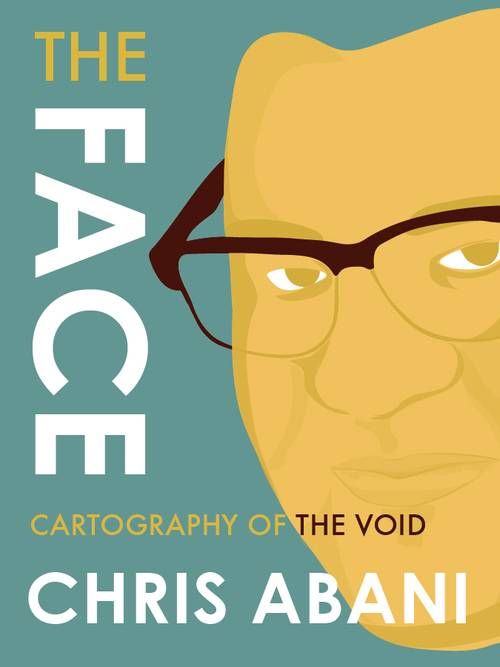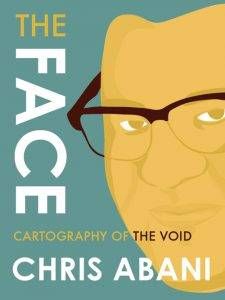 Restless Books
The Face: Cartography of the Void by Chris Abani
"Beginning with his early childhood immersed in the Igbo culture of West Africa, Abani unfurls a lushly poetic, insightful, and funny narrative that investigates the roles that race, culture, and language play in fashioning our sense of self."
The Winterlings by Cristina Sánchez-Andrade (Author), Samuel Rutter (Translator)
"Enchanting as a spell, The Winterlings blends Spanish oral tradition, Latin American magic realism, and the American gothic fiction of Flannery O'Connor and Shirley Jackson into an intoxicating story of romance, violent history, and the mysterious forces that move us."
Super Extra Grande by Yoss
"Funny, witty, raunchy, and irrepressibly vivacious, Super Extra Grande is a rare specimen in the richly parodic tradition of Cuban science fiction, and could only have been written by a Cuban heavy-metal rock star with a biology degree: the inimitable Yoss."
Between Life and Death by Yoram Kaniuk (Author), Barbara Harshav (Translator)
"The final literary testament of "one of the most innovative, brilliant novelists in the Western World" (New York Times), Between Life and Death is a startlingly brave, funny, poetic, and moving autobiographical novel about the four months Yoram Kaniuk spent in a coma near the end of his life."
Riverdale Avenue Books
Juliet Takes a Breath by Gabby Rivera
"Juliet Milagros Palante is leaving the Bronx and headed to Portland, Oregon. She just came out to her family and isn't sure if her mom will ever speak to her again. But Juliet has a plan, sort of, one that's going to help her figure out this whole "Puerto Rican lesbian" thing."
Sagging Meniscus Press
The House of Writers by M J Nicholls
"The House of Writers is a playful novel set in 2050, when the publishing industry has collapsed, literature has become a micro-niche interest, and Scotland itself has become an enormous call center."
The Tiger and Other Tales by Jack Foley
"Stylistically the stories range widely—some are comic, some bring tears. All manifest "the strangeness and the power of poetry," plunging us into the enigma of the human heart."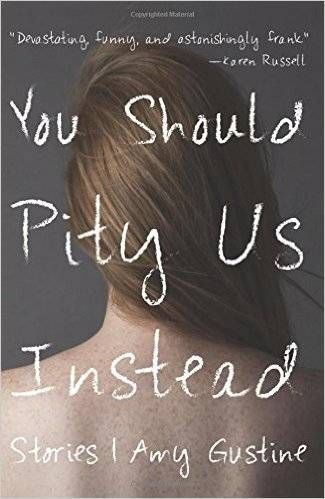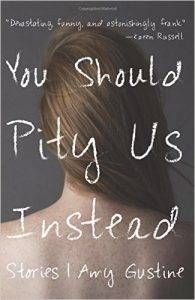 Sarabande Books
You Should Pity Us Instead: Stories by Amy Gustine
"Amy Gustine exhibits an extraordinary generosity toward her characters, instilling them with a thriving, vivid presence."
Malafemmena by Louisa Ermelino
"Louisa Ermelino's stories follow women living dangerously at home and abroad, whether in Italian-American neighborhoods or in the countries—India, Turkey, Afghanistan—where they seek escape. At home, they break ancient Italian taboos and fall victim to mobsters. Overseas, they smoke opium-laced hashish and sleep with strange men. Ermelino's voice is boisterous and endearingly blunt."
Him, Me, Muhammad Ali by Randa Jarrar
"Award-winning novelist Randa Jarrar's new story collection moves seamlessly between realism and fable, history and the present, capturing the lives of Muslim women and men across myriad geographies and circumstances."
Allegheny Front by Matthew Neill Null
"Set in the author's homeland of West Virginia, this panoramic collection of stories traces the people and animals who live in precarious balance in the mountains of Appalachia over a span of two hundred years, in a disappearing rural world."
Schaffner Press
Anything That Burns You: A Portrait of Lola Ridge, Radical Poet by Terese Svoboda
"The first full-length biography of Lola Ridge, a trailblazer for women, poetry, and human rights far ahead of her time."
Dear Princess Grace, Dear Betty: The Memoir of a Romantic Feminist by Alida Brill
"This book presents Brill's inspirational message and quiet wisdom obtained from her four decades at the heart of the women's movement, while at the same time engaged in the dilemma of wanting to lead a romantic life."
Semiotext(e)
The Complete Madame Realism and Other Stories by Lynne Tillman
"The Complete Madame Realism and Other Stories gathers together Lynne Tillman's groundbreaking fiction/essays on culture and places, monuments, artworks, iconic TV shows, and received ideas, written in the third person to record the subtle, ironic, and wry observations of the playful but stern "Madame Realism.""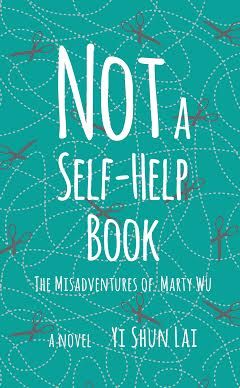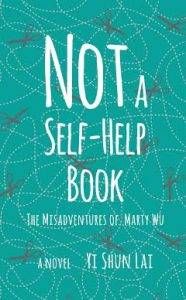 Shade Mountain Press
Not a Self-Help Book: The Misadventures of Marty Wu by Yi Shun Lai
"Mining the comedic potential of the 1.5-generation American experience, Not a Self-Help Book is an insightful and witty portrait of a young woman scrambling to balance familial expectations and her own creative dreams."
She Writes Press
Tasa's Song by Linda Kass
"From a peaceful village in eastern Poland to a partitioned post-war Vienna, from a promising childhood to a year living underground, Tasa's Song celebrates the bonds of love, the power of memory, the solace of music, and the enduring strength of the human spirit."
True Stories at the Smoky View by Jill McCroskey Coupe
"With elements of mystery and intrigue, True Stories at the Smoky View is a literary novel about family, friendship, tyranny, and the elusiveness of justice. For Vrai and Jonathan, this is a story of mutual rescue, resulting in new lives for them both."
Skyhorse Publishing
His Bloody Project: Documents Relating to the Case of Roderick Macrae by Graeme MaCrae Burnet
"Graeme Macrae Burnet's multilayered narrative—centered around an unreliable narrator—will keep the reader guessing to the very end. His Bloody Project is a deeply imagined crime novel that is both thrilling and luridly entertaining from an exceptional new voice."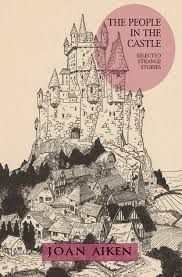 Small Beer Press
The People in the Castle: Selected Strange Stories by Joan Aiken
"Here is the whisper in the night, the dog whose loyalty outlasted death, the creak upstairs, that half-remembered ghost story that won't let you sleep, the sound that raises gooseflesh, the wish you'd checked the lock on the door before dark fell. Here are tales of suspense and the supernatural that will chill, amuse, and exhilarate."
The Winged Histories by Sofia Samatar
"The Winged Histories is the saga of an empire — and a family: their friendships, their enduring love, their arcane and deadly secrets. Samatar asks who makes history, who endures it, and how the turbulence of historical change sweeps over every aspect of a life and over everyone, no matter whether or not they choose to seek it out."
A Natural History of Hell: Stories by Jeffrey Ford
"Explore contemporary natural history in a baker's dozen of exhilarating visions."
Soho Press
Never Look an American in the Eye: A Memoir of Flying Turtles, Colonial Ghosts, and the Making of a Nigerian American by Okey Ndibe
"The author of Foreign Gods, Inc. and Arrows of Rain tells his own immigrant's tale, where what is lost in translation is often as hilarious as it is harrowing."
Culdesac by Robert Repino
"Relentless, bloody, and unforgiving, Culdesac is the story of an antihero with no soul to lose, carving a path of destruction that consumes the innocent and the guilty alike."
A Tree or a Person or a Wall: Stories by Matt Bell
"Here we have Matt Bell at his most inventive and uncanny: parents and children, murderers and monsters, wild renditions of the past, and stunning visions of the present, all of which build to a virtuoso reimagining of our world."
Solid Objects
Experimental Animals by Thalia Field
"A beautiful and thought-provoking collage of a tale of rescued history and a sobering tribute to some of its victims." —Karen Joy Fowler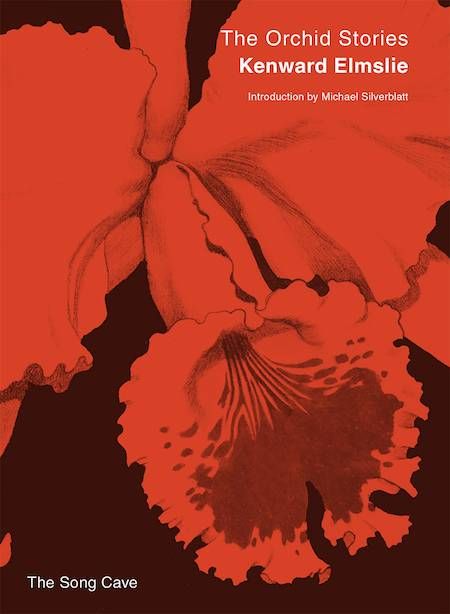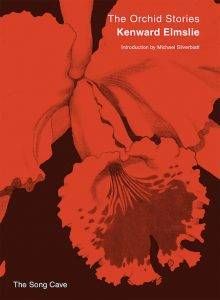 The Song Cave
The Orchid Stories by Kenward Elmslie
"Like the orchids that provide their leitmotif, these interwoven stories by Kenward Elmslie are exquisite, exotic, and oneiric, as if they had been written in another world."
Split Lip Press
Plastic Vodka Bottle Sleepover by Mila Jaroniec
"With razor-sharp imagery, the fractured story of our narrator comes to life: A young woman at an emotional crossroads embarking on a journey to her future. Or is she falling into her past? In New York's City's bars, bedrooms, and elsewhere, Jaroniec evokes the lives of queer underground angels, their deep friendships, their passions and their struggles."
I Once Met You But You Were Dead by SJ Sindu
"I Once Met You But You Were Dead is a hybrid chapbook of fiction and nonfiction that juxtaposes girlhood, womanhood, and cultural gender politics with war and violence."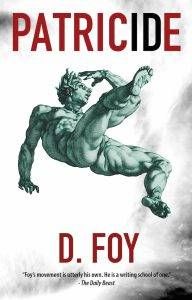 Stalking Horse Press
Patricide by D. Foy
"This is an existential novel of wild power, of memories, and of mourning-in-life, softened, always, by the tenderness at its core. With it, Foy's place among the outstanding voices in American literature is guaranteed."
A Strange Object
Man & Wife: Stories by Katie Chase
"From Twilight Zone suburbia to cities on fire to post-Soviet Kyrgyzstan, these award-winning stories range over unexpected landscapes—and land squarely in the wildness of the human heart."
The Great American Songbook by Sam Allingham
"A playful, elegant debut collection, The Great American Songbook explores the profound hold that music has on our lives."
Subterranean Press
Dead on the Bones: Pulp on Fire by Joe R Lansdale
"Lansdale is rightly recognized as one of the most distinctive voices in modern fiction, pulp or otherwise. From Venus to vampires, Dead on the Bones is a fine, thoroughly enjoyable demonstration of why."
Tarpaulin Sky Press
I Have Devoted My Life to the Clitoris by Elizabeth Hall
"Elizabeth Hall began writing I Have Devoted My Life to the Clitoris in the summer of 2010 after reading Thomas Laqueur's Making Sex. She was particularly struck by Laqueur's bold assertion: "More words have been shed, I suspect, about the clitoris, than about any other organ, or at least, any organ its size.""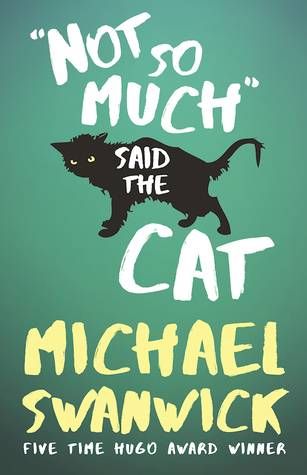 Tachyon Publications
Not So Much, Said the Cat by Michael Swanwick
"Michael Swanwick takes us on a whirlwind journey across the globe and across time and space, where magic and science exist in possibilities that are not of this world. These tales are intimate in their telling, galactic in their scope, and delightfully sesquipedalian in their verbiage."
Slipping: Stories, Essays, & Other Writing by Lauren Beukes
"Award-winning Cape Town author and journalist Lauren Beukes (Zoo City, Moxyland, Broken Monsters) spares no targets in this edgy and satiric retrospective collection."
Summerlong by Peter S. Beagle
"Beloved author Peter S. Beagle (The Last Unicorn) returns with this long-anticipated new novel, a beautifully bittersweet tale of passion, enchantment, and the nature of fate."
Nightmares: A New Decade of Modern Horror edited by Ellen Datlow
"In this chilling twenty-first-century companion to the cult classic Darkness: Two Decades of Modern Horror, Ellen Datlow again proves herself the most masterful editor of the genre. She has mined the breadth and depth of ten years of terror, collecting superlative works of established masters and scene-stealing newcomers alike."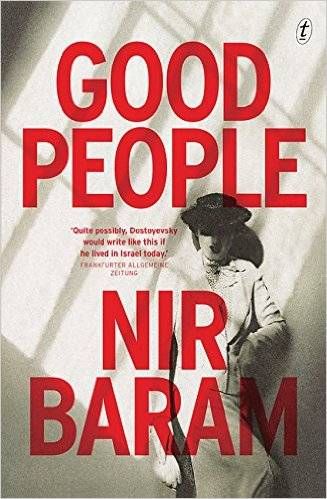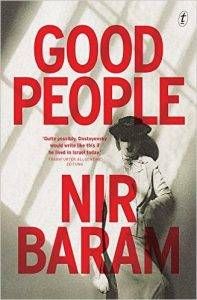 Text Publishing
Good People by Nir Baram
"Good People is a tour de force that has been showered with praise in many countries."
Everywhere I Look by Helen Garner
"Spanning fifteen years of work, Everywhere I Look is a book full of intuition, insight and humor. It takes us from backstage at the ballet to the trial of a woman for the murder of her newborn baby. It moves effortlessly from the significance of moving house to the pleasure of re-reading Pride and Prejudice. It includes Garner's famous and controversial essay on the insults of age, her moving tribute to her mother and extracts from her diaries."
Tilted Axis Press
Panty by Sangeeta Bandyopadhyay (Author), Arunava Sinha (Translator)
"Credited with being 'the woman who reintroduced hardcore sexuality into Bengali literature', Bandyopadhyay is neither superficial nor sensationalistic, equally concerned with debates on religion and nationhood as with gender and sexuality."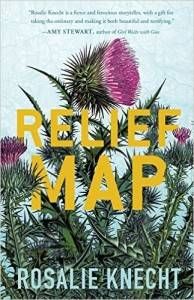 Tin House
Relief Map by Rosalie Knecht
"A small town swept up in a manhunt for a fugitive from foreign soil and a teenage girl struggling to make the right choices with little information and less time."
Ninety-Nine Stories of God by Joy Williams
"Pulitzer Prize and National Book Award finalist Joy Williams has a one-of-a-kind gift for capturing both the absurdity and the darkness of everyday life. In Ninety-Nine Stories of God, she takes on one of mankind's most confounding preoccupations: the Supreme Being."
Ghost Songs: A Memoir by Regina McBride
"A searingly beautiful coming-of-age memoir about a girl who begins to see her parents' ghosts after their tragic deaths."
Before the Feast by Saša Stanišić (Author) Anthea Bell (Translator)
"Old stories, myths, and fairy tales are wandering about the streets with the people. They come together in a novel about a long night, a mosaic of village life, in which the long-established and newcomers, the dead and the living, craftsmen, pensioners, and noble robbers in football shirts bump into each other. They all want to bring something to a close, in this night before the feast."
Two Dollar Radio
Square Wave by Mark de Silva
"By gracefully weaving a study of the psychological effects of a militarized state upon its citizenry with topics as diverse as microtonal music and cloud physics, Square Wave signals the triumphant arrival of a young writer certain to be considered one of the most ambitious and intelligent of his generation."
The Gloaming by Melanie Finn
"I didn't read this book so much as I experienced it and it will haunt me for a very, very long time." —Jill Alexander Essbaum
The Reactive by Masande Ntshanga
"From the winner of the PEN International New Voices Award comes the story of Lindanathi, a young HIV+ man grappling with the death of his brother, for which he feels unduly responsible."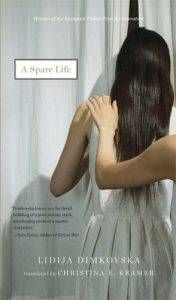 Two Lines Press
A Spare Life by Lidija Dimkovska (Author), Christina E. Kramer (Translator)
"At once extraordinary and quotidian, A Spare Life is a chronicle of two girls who are among the first generation to come of age under democracy in Eastern Europe. Written in touching prose by an author who is also a master poet, it is a saga about families, sisterhood, immigration, and the occult influences that shape a life."
Tyrant Books
White Nights in Split Town City by Annie DeWitt
"Both coming-of-age story and cautionary tale. In her mother's absence, Jean is torn between the adult world and her surreal fantasies of escape as she and Fender build a fort to survey the rumors of their town."
Tyrus Books
Music for Love or War by Martyn Burke
"From Grenadier Pond in west-end Toronto, to Afghanistan, to the Malibu colony in LA, the novel follows these moments in the lives of Danny and Hank, revealed by a masterful storyteller and commentator on American culture."
Catacombs of Terror! by Stanley Donwood
"Donwood has penned a breakneck tale that weaves through secret societies, underground tunnels, and a surreal cast of characters where nothing is as it seems except looming danger!"
Dead Loudmouth by Victoria Houston
"It's a bright summer morning in Loon Lake when Police Chief Lewellyn Ferris is called to the scene of a horrific accident that occurred in the dead of night at a local gentleman's club."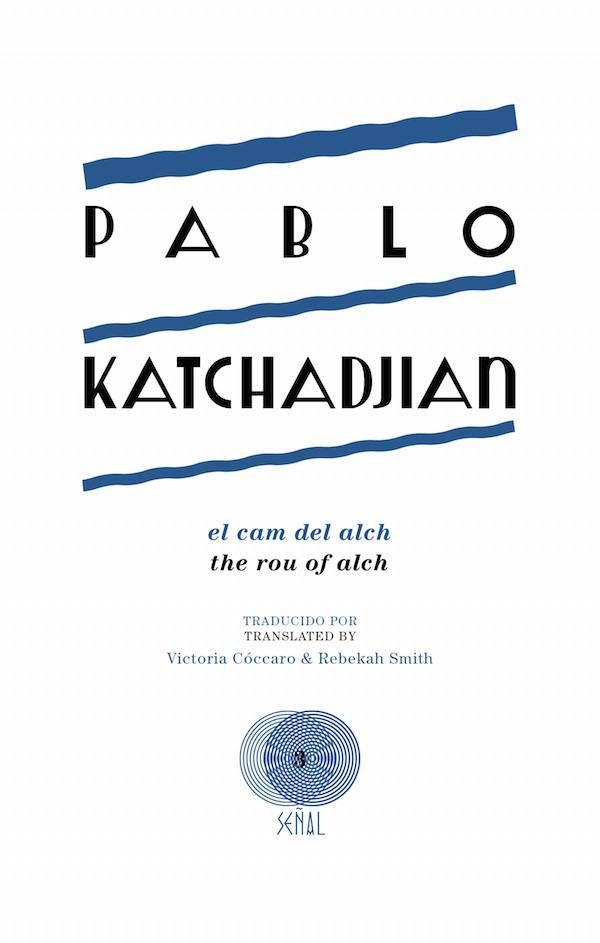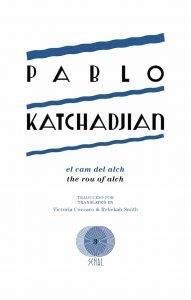 Ugly Duckling Presse
The Rou of Alch by Pablo Katchadjian
"Cuts and repetitions, combinations, inventions, and games are the make-up of this book-length poem, by turns melancholy and hilarious. Proposing the question—which route to choose?—this work is a rhythmic inquiry into possible responses."
Residual Synonyms for the Name of God by Lewis Freedman
"In classical rabbinic literature the unpronounceable name of God produces and sacralizes a host of synonyms around what can't be said. Residual Synonyms for the Name of God performs the proliferation of language and culture in our late capitalist moment as a residual structure of a religious past."
Ugly Sapling
all girls will not feel pretty at some point by Elizabeth Tsung
"The poems weave through the intersections of life, from the ache of growing up different in the suburbs, to the adolescent feelings of displacement and alienness in one's own life, to a maturity haunted by shadows of the past."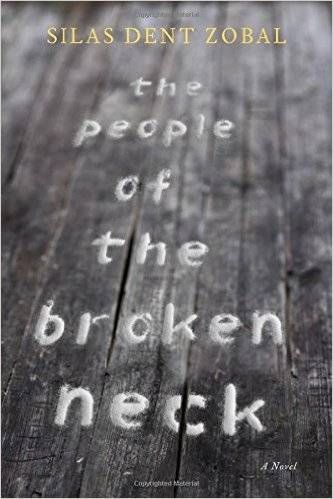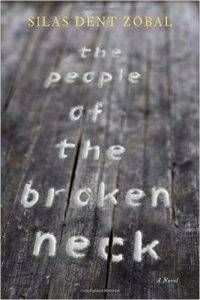 Unbridled Books
The People of the Broken Neck by Silas Dent Zobal
"From the woods where he hides with his nearly grown son Clarke and his young daughter King, ex-Army Ranger Dominick Sawyer watches Agent Charlie Basin's flashlight beam bounce on the walls inside his cabin. Dom's wife is missing. His post-trauma hallucinations rip at him explosively and bring him to his knees. And a local deputy sheriff is dead."
Undertow Publications
Almost Insentient, Almost Divine by D P Watt
"The foolish wisdom of forlorn puppets. A diabolical chorus in many voices. Shadowy shapes emerging from the strange blueness. Dreamers of other truths. The delicate craft of filial love. You – and some other you. Creatures in the hedgerows. Cold rime creeping across darkened windows. The numinous night pool. A hive of pain. These and other nightmares await."
Meet Me in the Middle of the Air by Eric Schaller
"In an astonishing debut collection of short stories, Eric Schaller invites you to unlock the gates of horn, to ascend the bridge of sighs, and to meet him in the middle of the air."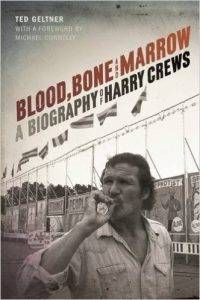 University of Georgia Press
Blood, Bone, and Marrow: A Biography of Harry Crews by Ted Geltner
"With books such as Scar Lover, Body, and Naked in Garden Hills, Crews opened a new window into southern life, focusing his lenson the poor and disenfranchised, the people who skinned the hogs and tended the fields, the "grits," as Crews affectionately called his characters and himself."
University of Nebraska Press
Cannibal by Safiya Sinclair
"Colliding with and confronting The Tempest and postcolonial identity, the poems in Safiya Sinclair's Cannibal explore Jamaican childhood and history, race relations in America, womanhood, otherness, and exile."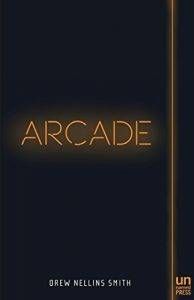 Unnamed Press
Arcade by Drew Nellins Smith
"An unnamed man, in the wake of a breakup, begins frequenting a peepshow arcade where closeted men meet for anonymous sex. The arcade is a strange world, one where questions of power, race, and class collide with unhinged sexual desire, with fetishes, fantasies, and even occasionally love."
The Border of Paradise by Esmé Weijun Wang
"Told from multiple perspectives, The Border of Paradise culminates in heartrending fashion, as the young heirs to the Nowak fortune must confront their past and the tragic reality of their future."
The Annie Year by Stephanie Wilbur Ash
"Tall, trusted Tandy Caide, CPA, is a long-time patron of the arts in her town, which is why you will find her sitting in the front row of the high school's annual musical production. This year is an Annie year—and it would be no different than other years were it not for the high school's hiring of a new vocational agriculture (Vo-Ag) teacher."
Deep Singh Blue by Ranbir Singh Sidhu
"With a sharp, funny and unsentimental eye, Sidhu chronicles the devastating consequences of racism in eighties' America and offers a portrait of a wildly dysfunctional family trying to gain a foothold in their adopted country."
Nineveh by Henrietta Rose-Innes
"Katya Grubbs is Cape Town's only ethical pest removal specialist. She expertly wrangles every manner of wild critter, creature or beast with the help of her unwitting nephew, Toby. When she is hired to remove the exotic beetles that have overrun Nineveh, a new luxury housing development on the coast, Katya finds that bugs aren't the only unwelcome creatures hiding in the new (but inhabited) apartments."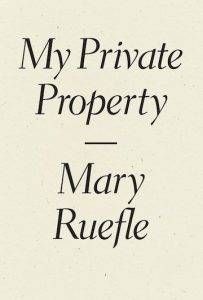 Wave Books
My Private Property by Mary Ruefle
"My Private Property, comprised of short prose pieces, is a brilliant and charming display of her humor, deep imagination, mindfulness, and play in a finely crafted edition."
Olio by Tyehimba Jess
"Part fact, part fiction, Tyehimba Jess's much anticipated second book weaves sonnet, song, and narrative to examine the lives of mostly unrecorded African American performers directly before and after the Civil War up to World War I."
Write Bloody Publishing
Stunt Water: The Buddy Wakefield Reader 1991-2011 by Buddy Wakefield
"It is a vulnerable cross section of his writing that moves from disarmingly human to sudden bursts of beast, able to seamlessly blend back into grounded stories of humor, heartache and identity using crisp, innovative and unforgettable metaphors."
UH-OH: The Collected Poetry, Stories and Erotic Sass of Derrick C. Brown by Derrick C. Brown
"Derrick C. Brown is a comedian, poet and storyteller. He is the winner of the 2013 Texas Book of The Year award for Poetry."
Word Horde
The Fishermen by John Langan
"It's a tale of dark pacts, of long-buried secrets, and of a mysterious figure known as Der Fisher: the Fisherman. It will bring Abe and Dan face to face with all that they have lost, and with the price they must pay to regain it."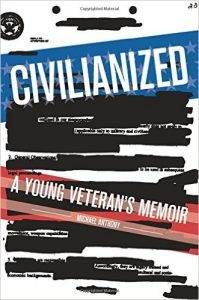 Zest Books
Civilianized: A Young Veteran's Memoir by Michael Anthony
"After twelve months of military service in Iraq, Michael Anthony stepped off a plane, seemingly happy to be home–or at least back on US soil. He was twenty-one years old, a bit of a nerd, and carrying a pack of cigarettes that he thought would be his last."
Death: An Oral History by Casey Jarman
"These are stories of loss, rebuilding, wonder, and wild speculation featuring everyone from philosophers to former death row wardens and hospice volunteers. In these moving, enlightening, and often funny conversations, the end is only the beginning."