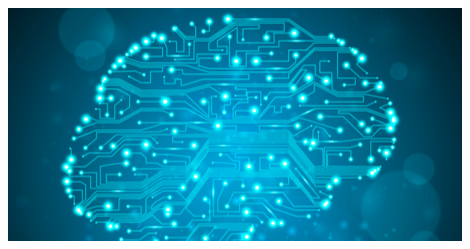 This content contains affiliate links. When you buy through these links, we may earn an affiliate commission.
This is a guest post from Elaine Viets. Award-winning mystery writer Elaine Viets returns to her hardboiled roots with Brain Storm, the first Angela Richman Death Investigator mystery, debuting August 2. Elaine passed the Medicolegal Death Investigators Training Course for forensic professionals. She's written 29 mysteries in three bestselling series. The Art of Murder is her fifteenth Dead-End Job mystery. Follow her on Twitter @evmysterywriter.
---
Life was good in March 2007: Murder with Reservations, my sixth Dead-End Job mystery, would be a May hardcover. I'd worked as a housekeeper at a Holiday Inn Express to research Reservations. The first reviews were good. I had a book tour, and the kick-off was at Malice Domestic, a fan convention in Maryland, where I was toastmaster.
I was editing a mystery annual, but my headaches were so fierce I could barely see the pages. Migraines, I decided, popping Imitrex. The migraine haloes were dangerously beautiful: like standing in a cut-glass candy dish. Saturday morning, after days of headaches, I couldn't figure out how to use a fork. I asked my husband, Don Crinklaw, to scramble a breakfast egg. I was determined to ignore these symptoms and give a speech 40 miles away. But Don took away my car keys and called my internist. She sent me to the ER at a hospital that claimed to be one of the 50 best. The neurologist on call said I was "too young and fit to have a stroke." He told me to come back Wednesday for a PET scan. Wednesday never happened. Instead, I had six strokes, including a hemorrhagic stroke, brain surgery, and a coma. I lost a third of my frontal lobe and nineteen days of my life.
That's when I learned no one recovers from a catastrophic illness on her own. I have a good husband and good friends. I had good medical care, except for the man who misdiagnosed me.
While in the hospital, the mystery community saved my career. Hundreds of writers held a tour by proxy and sold Murder with Reservations – at the expense of their own books. Without their help, I would have lost my contract. Readers sent more than 400 cards. To get back to writing, I had to get these things:
Get with my friends. My friends brought food, good wishes, and good times when I was exhausted and depressed. My desk looked like a landfill, with geologic layers of papers. I shoved them into suitcases. My email was the virtual version of this. "I'm so tired, and I have hundreds of emails," I told Bill. "I only answered four today."
"Good," he said. "Do four today. And four tomorrow. Eventually you'll answer them all." He was right. Meanwhile, my friend Kay spent days going through those suitcases with me. She filled three trash bags, but my desk was clear.
Get with healthy people. I saw four or five specialists weekly. My life was wheelchairs, walkers, and doctors' waiting rooms. I had to escape. As soon as I was well enough to fly, I went to Canyon Ranch Spa in Lenox, Mass. It was outrageously expensive, but they treated me like a healthy person who was sick, not someone who would be sick forever. They understood sick people can be tyrants. I told the nurse, "I'm taking six exercise classes a day."
"No," she said. "You're taking three. The rest of the day, you'll relax and eat cookies."
"But I want to get well."
"You will," she said. "But not by exhausting yourself."
Get back to work. I got a laptop, so I could write in bed. Writing was a struggle at first, but it became my salvation. Slowly, I began to find joy in creating. When I wrote, I wasn't worn out and crippled. I was the god of my own world. My characters said what I wanted them to. They lived and died at my direction. I controlled my imaginary world, when the real world was unpredictable. After four years, I was cured.