Giveaways
Giveaway: GOOD BOY by Jennifer Finney Boylan
This giveaway is sponsored by Good Boy: My Life in Seven Dogs, a memoir by Jennifer Finney Boylan, published by Celadon Books in April 2020.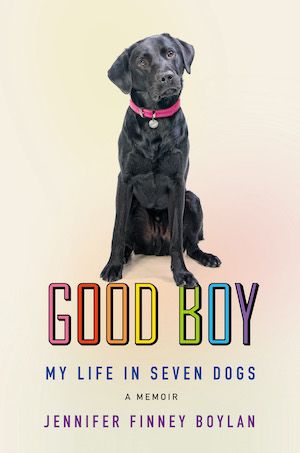 From bestselling author of She's Not There: A Life in Two Genders and human rights activist Jennifer Finney Boylan, Good Boy is a memoir about the transformative power of loving dogs. In her New York Times opinion column, she wrote about her relationship with her beloved dog Indigo, and her wise, funny, heartbreaking column went viral. Good Boy: My Life in Seven Dogs shows how a young boy became a middle-aged woman—accompanied at seven crucial moments of growth and transformation by seven memorable dogs. "Everything I know about love," she writes, "I learned from dogs."
---
We're giving away 25 autographed advanced reader copies of Good Boy: My Life in Seven Dogs by Jennifer Finney Boylan to 25 lucky Riot readers! This sweepstakes is open to residents of the United States (excluding Puerto Rico and all other U.S. territories). Entries will be accepted until 11:45 pm, January 19, 2020. Winner will be randomly selected. Complete rules and eligibility requirements available here.
Oops! We could not locate your form.