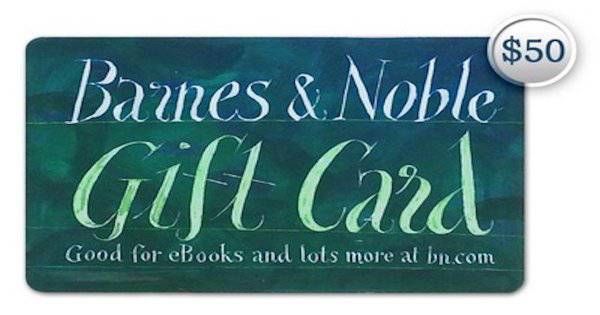 Giveaways
Giveaway: $50 Barnes & Noble Giftcard
This week, we've got a shiny $50 Barnes & Noble giftcard to giveaway to promote our email newsletter, which sends the best of Book Riot right to your inbox. We figure you've done enough shopping for other people and could use a little bookish retail therapy yourself. The giveaway is open world-wide, and all you have to do is enter your email address in the form below.
But before you do that: here's why you might also want to subscribe to our newsletter, the Riot Rundown. Three times a week, we send a short email with links to our most interesting, original, and popular new posts. From opinion to lists to news to giveaways, it's a little shot of bookishness in your inbox.
So, if you want to subscribe, just check the box in the entry form below. And if not and you just want to enter the giveaway, well that's OK too. Giveaway is open through Sunday, January 3rd and at 11:59pm Pacific time. Limit one entry per email address.
Here you go: