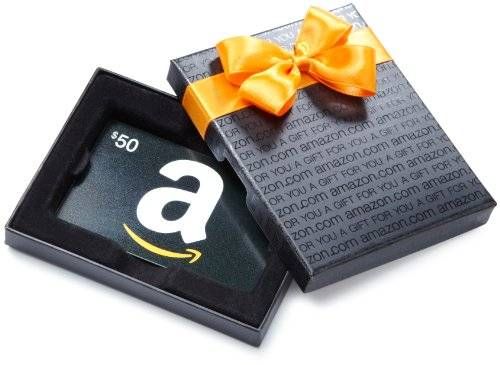 This weekend, we're giving away a $50 Amazon giftcard to one randomly chosen winner. This little giveaway is sponsored by Book Riot Deals.
The entry form to sign-up for this worldwide giveaway is down at the bottom of the post, but maybe spend a second reading about Book Riot Deals before you go enter?
You might not know this, but everyday, we scour the internet looking for great book deals. We look at a whole bunch of deals from a whole bunch of publishers and retailers and pick ONE deal to highlight. The picks aren't paid, and we aren't limited to specific platforms or publishers.
And we pick stuff we think Book Riot readers will like: this means it can be from almost any genre and from any time. And we are talking big time books, for tiny prices like The Shining for $1.99, all 5 Hitchhiker's Guide to the Galaxy Books for $3.99 total, Station Eleven for $3.99. You get the idea. But don't just take my word for it take a look at some of the recent deals here.
Couple of caveats. First, we can only guarantee that these are available in the US. That's not to say that any given deal won't be available in other countries, just that we don't know if they are. Second, many of the deals are Amazon exclusives. For whatever reason, they have 80% of the best deals.
So if you like ebooks, and love getting great books for just a few bucks, subscribing to Book Riot Deals is going to make you happy. You'll get great deals on stuff you've heard of, but also you'll have a super cheap way of expanding your reading horizons.
Alright, here's the form to enter the giveaway.