Get Booked
Get Booked Episode #8: Holiday Recommendations!
Welcome to Episode 8, all about holiday gift giving recommendations! I brought Jenn Northington back to be my guest host for this one because she's a book recommendation MACHINE, I tell you. Jenn is our Events Director here at Book Riot, cohost of the Bookrageous podcast, part-time bookseller at Word, and member of five book groups. Find her on Twitter @jennIRL.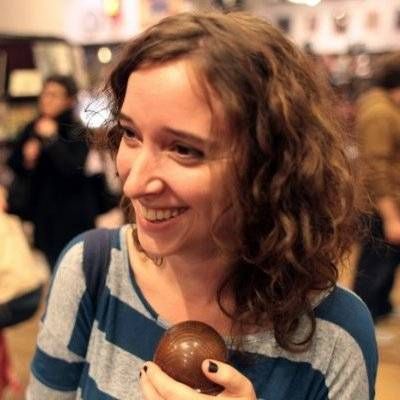 This episode is sponsored by Penguin Random House Audio and DK's Holiday Gift Generator.
____________________

____________________
Listen to past episodes of Get Booked here!
And you can subscribe to the podcast via RSS here, or via iTunes here.
The show can also be found on Stitcher here.
Need a book recommendation? Fill out the form at the bottom of the post, or email getbooked@bookriot.com and we'll help!
Questions!
Hi!
Recommendations for a great gift book (for someone who's a heavy breather for classics), that isn't Folio Society. Something great quality, at an affordable price. Thanks! –Sarah
Hi Amanda,
I really enjoy listening to the Get Booked Podcast especially the live episode you did with Sarah MacLean.
I'd like to ask you for a book recommendation for my husband who is NOT a reader. I truly love my husband as he is but if I could change anything about him it would be to turn him into a book lover like me.
He's mentioned several times that when he sees me enjoying reading so much sometimes it makes him want to read too. I am determined to find the perfect book for him this Christmas that will make him realize what he's been missing out on.
I think he might like something nonfiction that reads more like fiction maybe about true crime. Nonfiction is not my thing so I'm not sure where to begin. He really enjoys TV shows like Locked Up and Snapped and he's always interested in stories about the mob. I'd appreciate it if you could you point me in the right direction.
Thank you,
Victoria
Hello,
I was wondering if you could send me some recommendations for my husband Brandon. He has a love for books and reading but can be a little hard to shop for sometimes. He loves the classics, anything by Erich Maria Remarque and books that he can learn things from. He is incredibly creative! He's a blacksmith, works with leather and loves teaching himself new things. I'd love to surprise him with a new book that would become a new favorite to him. Thank you for your time! –Eliza
Hey!
I've decided this is the Christmas of Book Giving for my family and friends. I've pretty much got everyone except my Mom taken care of already: Bread and Wine for my friend who feeds me all the time, Undermajor Domominor for my lit fic buddy, Men We Reaped for my activist/teacher friend, The Checklist Manifesto for my "life hack" buddy, Sisters in Law for a friend who just took the bar, and Bird Box for a friend who loves to be spooked and surprised. I'm drawing a blank for my Mom. We have shared a Kindle account for years and I always have to pre-screen books for her. The joke in the family is that she doesn't allow herself to watch PG13 movies or ready books with similar content. She's a huge fan of Maeve Binchy, Rosamunde Pilcher, Jean Plaidy, and Eugenia Price. However, she's read all of them at this point. She's also pretty well-read in what would be considered classics. HELP! I'm at a wall. She does read some non-fiction, but it's mostly (PG rated) memoir, and she really prefers fiction. Thanks for your help! –Chassie
Hello Get Booked,
I am looking for book recommendations for my Mother. 95% of what she reads is Historical Romance involving some sort of Nobility as the main character (Not Harlequin if that makes a difference). The "In Death" series by J.D. Robb is her favorite non-romance series.
Her TV habits include Female Lead Crime Shows, Most Comedies, and anything that could be called "Heartwarming".
Can you help me get my mom out of her comfort zone?
Thanks
Hey there Amanda!
Super loving the podcast, it's already connected me to some beloved books(Nevada, Bird Box) and has fattened up my tbr list considerably.
I have two requests for Christmas gifts I'm hoping to locate this year. The first is for my husband who is not a reader. I know, I know, I've seen your tshirt about going home with a person with no books. Too late. My only recourse, aside from divorce, is to find a book to make him a reader. The only book he's read and somewhat enjoyed since college was Abraham Lincoln: Vampire Hunter. He likes sarcastic and black humor and would need something that's a relatively quick and easy read. You may be saving a marriage with this request.
The second is for my dad, an avid reader of WWI and II history, although he is more interested in the first world war. He has read so much that I'm thinking maybe something brand new or something from a small publisher that he may not have seen. Non-fiction is not in my wheelhouse and def not this subject so any help would be appreciated.
Thanks much!
Joules
____________________
Books Discussed on the Show!
Penguin Drop Caps or the Clothbound Coralie Bickford-Smith collection
Peter Sis's illustration of The Conference of the Birds
The Graphic Canon
Stiff by Mary Roach
The Skeleton Crew by Deborah Halber
K Blows Top by Peter Carlson
The Devil in the White City by Erik Larson
Hammer Head by Nina MacLaughlin
A Walk in the Woods by Bill Bryson
Louise Erdrich's Books and Islands in Ojibwe Country
A Good American by Alex George
Everything I Never Told You by Celeste Ng
Georgette Heyer
The Beekeeper's Apprentice series by Laurie R. King
Sorcerer to the Crown by Zen Cho
The Night Circus by Erin Morgenstern
Wallbanger by Alice Clayton
To Say Nothing of the Dog by Connie Willis
The Storied Life of AJ Fikry by Gabrielle Zevin
Longbourn by Jo Baker
The Martian by Andy Weir
Ready Player One by Ernest Cline
Never Surrender (new Churchill bio) by John Kelly
The Price of Glory: Verdun 1916 by Alistair Horne
Good Omens, Neil Gaiman and Terry Pratchett
A More Unbending Battle: The Harlem Hellfighters' Struggle for Freedom in W.W. I and Equality at Home by Peter N Nelson
The Warmth of Other Suns by Isabel Wilkerson
Into the Blizzard by Michael Winter