This content contains affiliate links. When you buy through these links, we may earn an affiliate commission.
HARDCOVER RELEASES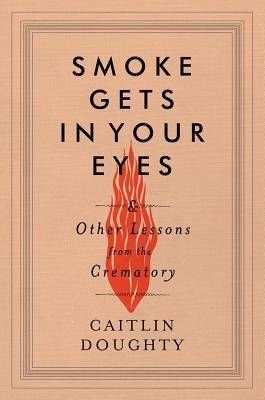 Smoke Gets In Your Eyes: And Other Lessons From The Crematory by Caitlin Doughty (W.W. Norton and Company)
Most people want to avoid thinking about death, but Caitlin Doughty-a twenty-something with a degree in medieval history and a flair for the macabre-took a job at a crematory, turning morbid curiosity into her life's work. Thrown into a profession of gallows humor and vivid characters (both living and very dead), Caitlin learned to navigate the secretive culture of those who care for the deceased.
Smoke Gets in Your Eyes tells an unusual coming-of-age story full of bizarre encounters and unforgettable scenes. Caring for dead bodies of every color, shape, and affliction, Caitlin soon becomes an intrepid explorer in the world of the dead. She describes how she swept ashes from the machines (and sometimes onto her clothes) and reveals the strange history of cremation and undertaking, marveling at bizarre and wonderful funeral practices from different cultures.
Her eye-opening, candid, and often hilarious story is like going on a journey with your bravest friend to the cemetery at midnight. She demystifies death, leading us behind the black curtain of her unique profession. And she answers questions you didn't know you had: Can you catch a disease from a corpse? How many dead bodies can you fit in a Dodge van? What exactly does a flaming skull look like?
Honest and heartfelt, self-deprecating and ironic, Caitlin's engaging style makes this otherwise taboo topic both approachable and engrossing. Now a licensed mortician with an alternative funeral practice, Caitlin argues that our fear of dying warps our culture and society, and she calls for better ways of dealing with death (and our dead).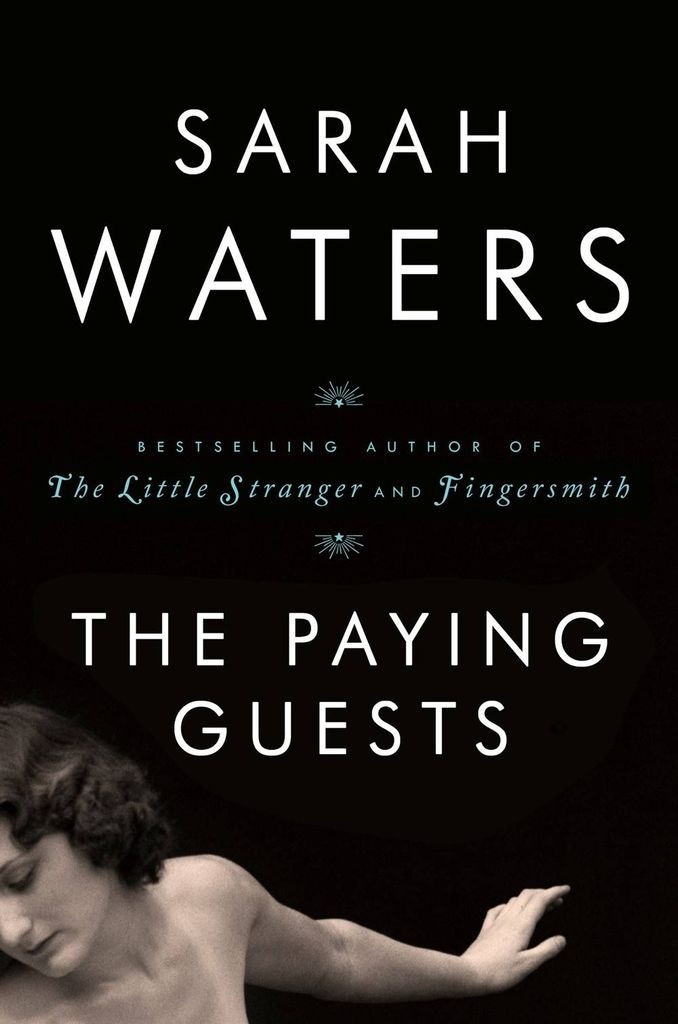 The Paying Guests by Sarah Waters (Riverhead Hardcover)
It is 1922, and London is tense. Ex-servicemen are disillusioned; the out-of-work and the hungry are demanding change. And in South London, in a genteel Camberwell villa—a large, silent house now bereft of brothers, husband, and even servants—life is about to be transformed as impoverished widow Mrs. Wray and her spinster daughter, Frances, are obliged to take in lodgers.
With the arrival of Lilian and Leonard Barber, a modern young couple of the "clerk class," the routines of the house will be shaken up in unexpected ways. Little do the Wrays know just how profoundly their new tenants will alter the course of Frances's life—or, as passions mount and frustration gathers, how far-reaching, and how devastating, the disturbances will be.
Short-listed for the Man Booker Prize three times, Sarah Waters has earned a reputation as one of our greatest writers of historical fiction, and here she has delivered again. A love story, a tension-filled crime story, and a beautifully atmospheric portrait of a fascinating time and place, The Paying Guests is Sarah Waters's finest achievement yet.
Stone Mattress: Nine Tales by Margaret Atwood (Nan A. Talese)
Margaret Atwood turns to short fiction for the first time since her 2006 collection, Moral Disorder, with nine tales of acute psychological insight and turbulent relationships bringing to mind her award-winning 1996 novel, Alias Grace. A recently widowed fantasy writer is guided through a stormy winter evening by the voice of her late husband in "Alphinland," the first of three loosely linked stories about the romantic geometries of a group of writers and artists. In "The Freeze-Dried Bridegroom," a man who bids on an auctioned storage space has a surprise. In "Lusus Naturae," a woman born with a genetic abnormality is mistaken for a vampire. In "Torching the Dusties," an elderly lady with Charles Bonnet syndrome comes to terms with the little people she keeps seeing, while a newly formed populist group gathers to burn down her retirement residence. And in "Stone Mattress," a long-ago crime is avenged in the Arctic via a 1.9 billion-year-old stromatolite. In these nine tales, Margaret Atwood is at the top of her darkly humorous and seriously playful game.
Broken Monsters by Lauren Beukes (Mulholland Books)
Detective Gabriella Versado has seen a lot of bodies. But this one is unique even by Detroit's standards: half boy, half deer, somehow fused together. As stranger and more disturbing bodies are discovered, how can the city hold on to a reality that is already tearing at its seams?
If you're Detective Versado's geeky teenage daughter, Layla, you commence a dangerous flirtation with a potential predator online. If you're desperate freelance journalist Jonno, you do whatever it takes to get the exclusive on a horrific story. If you're Thomas Keen, known on the street as TK, you'll do what you can to keep your homeless family safe–and find the monster who is possessed by the dream of violently remaking the world.
If Lauren Beukes's internationally bestselling The Shining Girls was a time-jumping thrill ride through the past, her Broken Monsters is a genre-redefining thriller about broken cities, broken dreams, and broken people trying to put themselves back together again.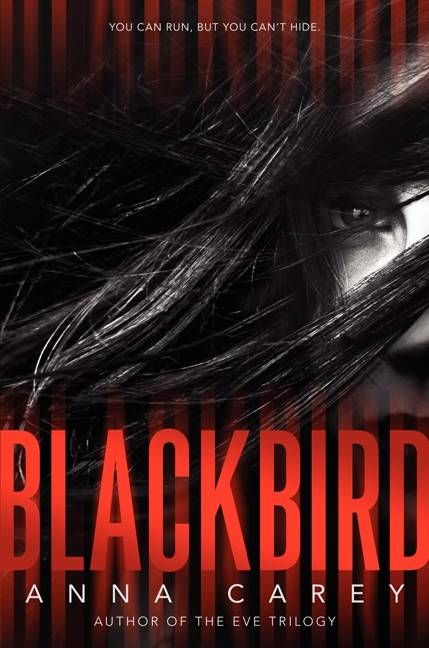 Blackbird by Anne Carey (HarperTeen)
A girl wakes up on the train tracks, a subway car barreling down on her. With only minutes to react, she hunches down and the train speeds over her. She doesn't remember her name, where she is, or how she got there. She has a tattoo on the inside of her right wrist of a blackbird inside a box, letters and numbers printed just below: FNV02198. There is only one thing she knows for sure: people are trying to kill her.
On the run for her life, she tries to untangle who she is and what happened to the girl she used to be. Nothing and no one are what they appear to be. But the truth is more disturbing than she ever imagined.
The Maze Runner series meets Code Name Verity, Blackbird is relentless and action-packed, filled with surprising twists.
PAPERBACK RELEASES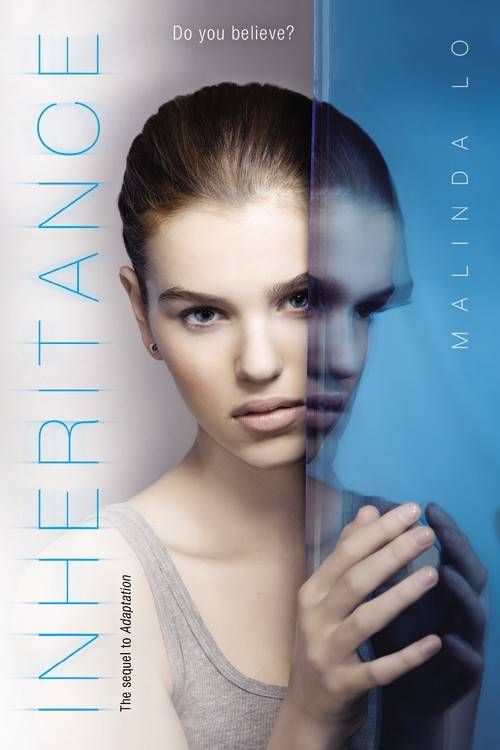 Inheritance by Malinda Lo (Little, Brown Books For Young Readers)
The sequel to Adaptation, a bold new contemporary science fiction thriller venture from the acclaimed author ofAsh, is now in paperback.
Reese and David are not normal teens-not since they were adapted with alien DNA by the Imria, an extraterrestrial race that has been secretly visiting Earth for decades. Now everyone is trying to get to them: the government, the Imria, and a mysterious corporation that would do anything for the upper hand against the aliens.
Beyond the web of conspiracies, Reese can't reconcile her love for David with her feelings for her ex-girlfriend, Amber, an Imrian. But Reese's choice between two worlds will play a critical role in determining the future of humanity, the Imria's place in it, and the inheritance she and David will bring to the universe.
In this gripping sequel to Adaptation, Malinda Lo brings a thoughtful exploration of adolescence, sexuality, and "the other" to a science-fiction thriller that is impossible to put down.
Men We Reaped by Jesmyn Ward (Bloomsbury USA)
Universally praised, Jesmyn Ward's Men We Reaped confirmed her ascendancy as a writer of both fiction and nonfiction, her Southern requiem securing its place on bestseller and best books of the year lists, with honors and awards pouring in from around the country.
Jesmyn's memoir shines a light on the community she comes from, in the small town of DeLisle, Mississippi, a place of quiet beauty and fierce attachment. Here, in the space of four years, she lost five young men dear to her, including her beloved brother—lost to drugs, accidents, murder, and suicide. Their deaths were seemingly unconnected, yet their lives had been connected, by identity and place, and as Jesmyn dealt with these losses, she came to a staggering truth: These young men died because of who they were and the place they were from, because certain disadvantages breed a certain kind of bad luck. Because they lived with a history of racism and economic struggle. The agonizing reality commanded Jesmyn to write, at last, their true stories and her own.
Men We Reaped opens up a parallel universe, yet it points to problems whose roots are woven into the soil under all our feet. This indispensable American memoir is destined to become a classic.
The Girl From Nowhere by Christopher Finch (Thomas & Mercer)
"I'm being followed," she said. "I think he wants to kill me."
When a panicked young woman slips her hand into his in 1960s Chinatown, just before a knife-wielding stalker attacks, private eye Alex Novalis finds his cherished hard-boiled persona threatened by a romantic streak that has a habit of getting him into trouble. Sandy Smollett is triple trouble-a stripper who comes on like the girl next door and has a way of bending the truth to suit any occasion. Novalis finds her irresistible.
It doesn't help that her mobster boss, a sleazy politico, and an attorney brandishing an envelope stuffed with cash all warn Novalis that Sandy is strictly off limits. Things don't get easier when Novalis finds a dead man in her apartment, or when they both are kidnapped by homicidal thugs. Who is Sandy Smollett? For once she tells the truth when she tells Novalis, "I'm the Girl from Nowhere."
Christopher Finch's sophisticated sequel to Good Girl, Bad Girl unfolds against the background of a volatile era of social upheaval.
Fire With Fire by Jenny Han and Siobhan Vivian (Simon & Schuster Books For Young Readers)
Secrets prove deadly in Book Two of the Burn for Burn trilogy from New York Times bestselling author Jenny Han and Siobhan Vivian.
Secrets prove deadly in Book Two of the Burn for Burn trilogy from New York Times bestselling author Jenny Han and Siobhan Vivian.
Lillia, Kat, and Mary had the perfect plan. Work together in secret to take down the people who wronged them. But things didn't exactly go the way they'd hoped at the Homecoming Dance.
Not even close.
For now, it looks like they got away with it. All they have to do is move on and pick up the pieces, forget there was ever a pact.
But there is something seriously wrong with sweet, little Mary. If she can't control her anger, she's sure someone will get hurt. Mary understands now that it's not just that Reeve bullied her—it's that he made her love him.
It seems once a fire is lit, the only thing you can do is let it burn…
____________________
Expand your literary horizons with New Books!, a weekly newsletter spotlighting 3-5 exciting new releases, hand-picked by our very own Liberty Hardy. Sign up now!