Fiction
Fresh Ink: September 10, 2013
HARDBACK RELEASES
Fangirl by Rainbow Rowell (St. Martin's Griffin)
Cath is a Simon Snow fan. Okay, the whole world is a Simon Snow fan, but for Cath, being a fan is her life—and she's really good at it. She and her twin sister, Wren, ensconced themselves in the Simon Snow series when they were just kids; it's what got them through their mother leaving. Reading. Rereading. Hanging out in Simon Snow forums, writing Simon Snow fan fiction, dressing up like the characters for every movie premiere.
Cath's sister has mostly grown away from fandom, but Cath can't let go. She doesn't want to. Now that they're going to college, Wren has told Cath she doesn't want to be roommates. Cath is on her own, completely outside of her comfort zone. She's got a surly roommate with a charming, always-around boyfriend, a fiction-writing professor who thinks fan fiction is the end of the civilized world, a handsome classmate who only wants to talk about words . . . And she can't stop worrying about her dad, who's loving and fragile and has never really been alone. For Cath, the question is: Can she do this? Can she make it without Wren holding her hand? Is she ready to start living her own life? Writing her own stories? Open her heart to someone? Or will she just go on living inside somebody else's fiction?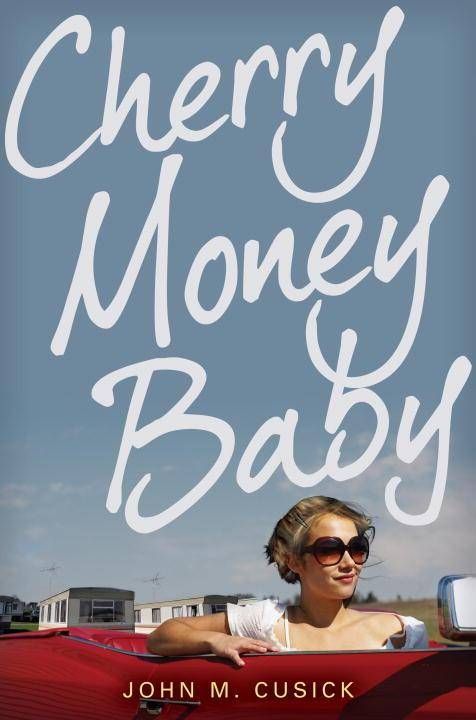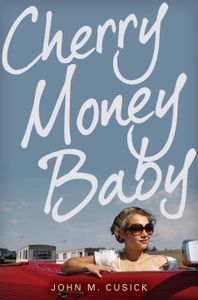 Cherry Money Baby by John M. Cusick (Candlewick)
Cherry Kerrigan loves her simple life, her family's tiny trailer, even working at Burrito Barn. Forget college – she's marrying her sweetheart from next door. But here comes Ardelia Deen, a glamorous starlet who sweeps Cherry into a world of fast cars and penthouse parties. Now Cherry's small-town life just seems so…small. When Ardelia drops a bomb of an offer – one involving a baby – Cherry knows her life will change forever, no matter what she decides. John M. Cusick focuses his signature wit on Hollywood royalty and the wide-eyed dreams of Small Town, U.S.A. in a novel about discovering who you are…and changing your mind.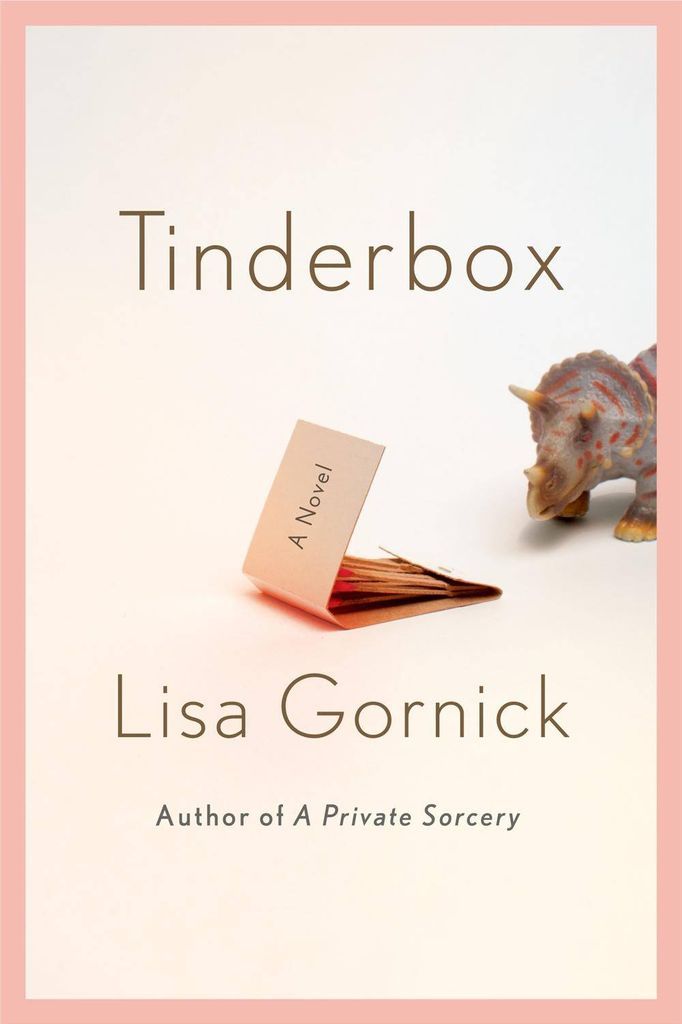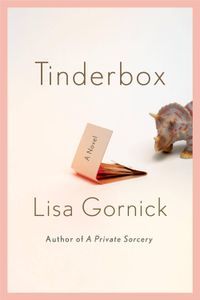 Tinderbox by Linda Gornick (Sarah Crichton Books)
Myra leads a life that, from the outside, many would have cause to envy: An analyst in Manhattan, she enjoys an engaging and prosperous career, seeing patients from the comfort of her brownstone and writing a thoughtful meditation on the teleology of love. Beneath that professional veneer, though, her family is coming apart. When her grown son, his wife, and their young son move in with her, the obligations and latent hostilities of life at home threaten to cause permanent rifts.
Hoping to ease the burden, Myra hires Eva, a Peruvian immigrant newly arrived in New York, as a nanny. But as Eva insinuates herself into the family, becoming ever more invaluable but behaving ever more strangely, what seemed at first like a felicitous arrangement becomes an even greater strain—and as resentments begin to accrue, the household reaches a disastrous boiling point.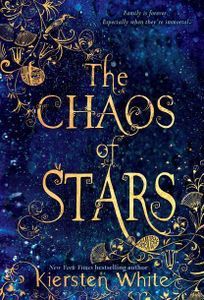 The Chaos of Stars by Kiersten White (HarperTeen)
All good stories have a few false starts…
Myth: The children of immortal gods are immortal, too.
Reality: Isadora isn't going to be around forever-and her parents barely seem to notice she's alive right now.
Myth: Once a god, always a god-that kind of power never fades away.
Reality: These days, Isadora's relatives are clinging to the little bit of power they have left. And some of them would do anything to take it all.…
Myth: Every teenage girl dreams of falling in love.
Reality: From what Isadora's seen, "love" is a painful mess. All she dreams of is a normal life away from her crazy family-minus any romantic drama.
Myth: If you go far enough, you can leave the past behind.
Reality: Isadora moves halfway around the world to San Diego for a fresh start, but quickly finds that there's no such thing as a clean break from family-and that leaving her old life may mean sacrificing more than she ever guessed.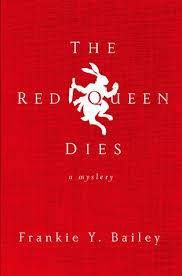 The Red Queen Dies by Frankie Y. Bailey (Minotaur Books)
Frankie Bailey introduces readers to a fabulous new protagonist and an Alice in Wonderland-infused crime in this stunning mystery. The year is 2019, and a drug used to treat soldiers for post-traumatic stress disorder, nicknamed "Lullaby," has hit the streets. Swallowing a little pill erases traumatic memories, but what happens to a criminal trial when the star witness takes a pill and can't remember the crime? Biracial detective Hannah McCabe faces similar perplexing problems as she attempts to solve the murders of three women, one of whom, a Broadway actress known as "The Red Queen," has a special interest in the story of Alice in Wonderland. Is the killer somehow reenacting the children's tale? This smart, tough mystery will appeal to fans of high-concept police procedurals.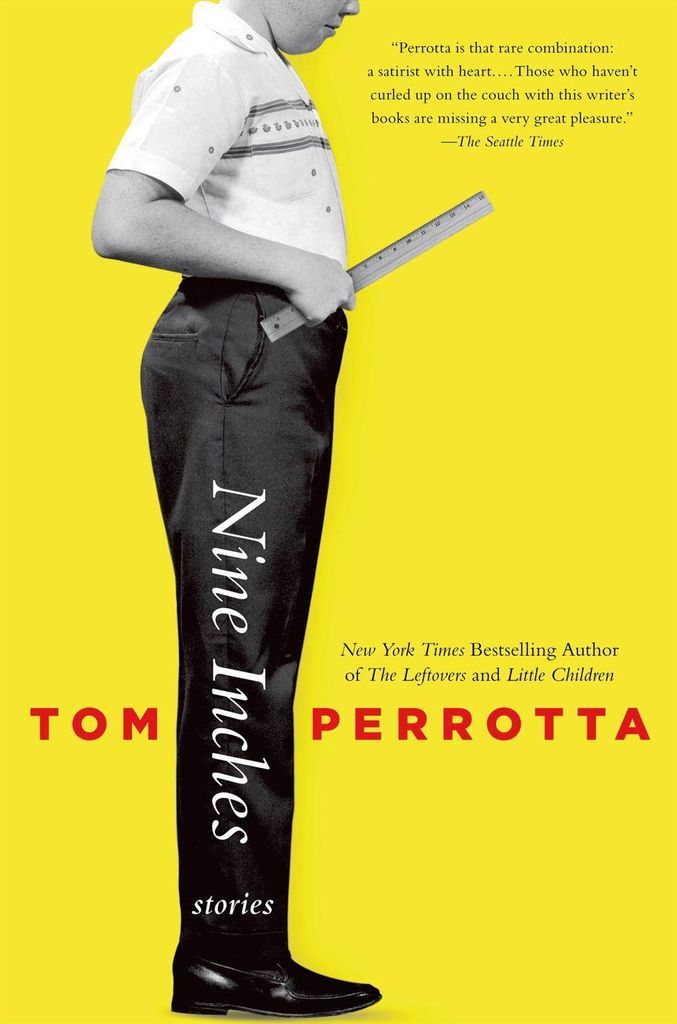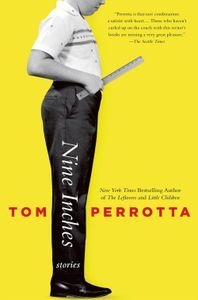 Nine Inches: Stories by Tom Perrotta (St. Martin's Press)
Tom Perrotta's first book, Bad Haircut, consisted of linked stories featuring a shared protagonist. Now, nineteen years later, he has written and compiled his first true short story collection. This twelve story book features a group set in Perrotta's trademark suburban setting, focusing on the fissures in families and unexpected connections among members of typical American communities, including "Senior Season" and "Nine Inches". Others offerings here showcase Perrotta's assured, smooth writing, but may surprise fans with new protagonists and concerns. One of these twistier stories is "The Smile on Happy Chang's Face", which was the Boston Book Festival's first all-city One City, One Story selection in 2010.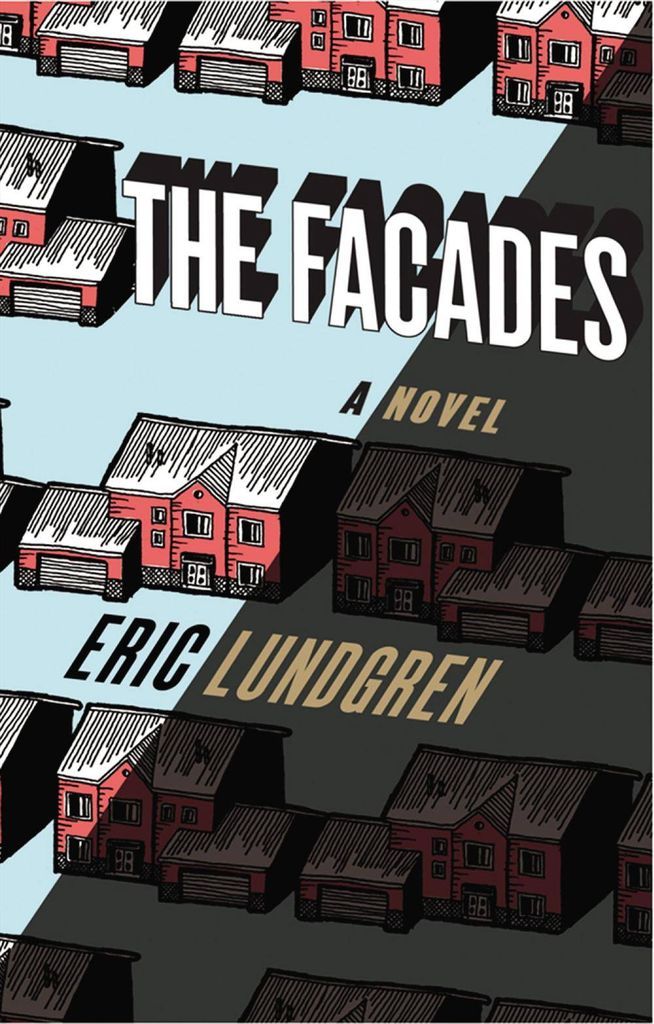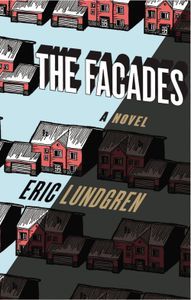 The Facades by Eric Lundgren (Overlook Hardcover)
Along the streets of the once-great Midwestern city of Trude, the ornate old buildings lie in ruin. Shrouded in disappointment andnostalgia, Trude has become a place to "lose yourself," as one tourist brochure puts it: a treacherous maze of convoluted shopping malls, barricaded libraries, and elitist assisted-living homes.
One night at Trude's opera house, the theater's most celebrated mezzo-soprano vanishes during rehearsal. When police come up empty-handed, the star's husband, a disconsolate legal clerk named Sven Norberg, must take up the quest on his own. But to discover the secret of his wife's disappearance, Norberg must descend into Trude's underworld and confront the menacing and bizarre citizens of his hometown: rebellious librarians, shifty music critics, a cop called the Oracle, and the minister of an apocalyptic church who has recruited Norberg's teenage son. Faced with the loss of everything he loves, Norberg follows his investigation to the heart of the city and through the buildings of a possibly insane modernist architect called Bernhard, whose elaborate vision will offer him an astonishing revelation.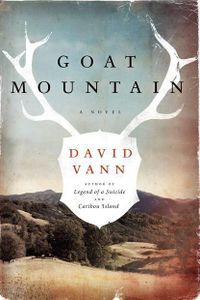 Goat Mountain by David Vann (Harper)
In the fall of 1978, on a 640-acre family ranch on Goat Mountain in Northern California, an eleven-year-old boy joins his grandfather, his father, and his father's best friend on the family's annual deer hunt.
Every fall they return to this dry, yellowed landscape dotted with oak, buck brush, and the occasional stand of pine trees. Goat Mountain is what this family owns and where they belong. It is where their history is kept, memories and stories that will be shared again by these men. And for the first time, the boy's story will be added if he can find a buck. Itching to shoot, he is ready.
When the men arrive at the gate to their land, the father discovers a poacher and sights him through the scope of his gun. He offers his son a look-a simple act that will explode in tragedy, transforming these men and this family, forcing them to question themselves and everything they thought they knew.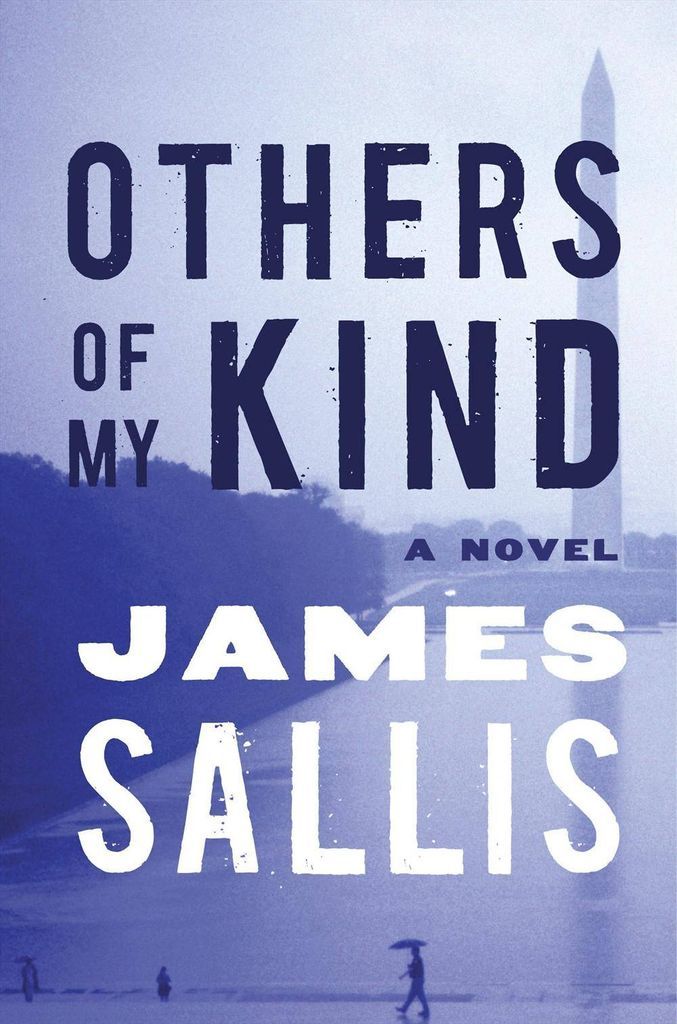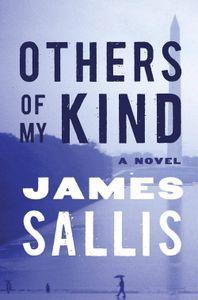 Others of My Kind by James Sallis (Bloomsbury USA)
At age eight, Jenny Rowan was abducted and kept for two years in a box beneath her captor's bed. Eventually she escaped and, after living for eighteen months on castoffs at the local mall, was put into the child-care system. Suing for emancipation, at age sixteen she became a legal adult. Nowadays she works as a production editor for the local public TV station, and is one of the world's good people. One evening she returns home to find a detective waiting for her. Though her records are sealed, he somehow knows her story. He asks if she can help with a young woman who, like her many years before, has been abducted and traumatized.
Initially hesitant, Jenny decides to get involved, reviving buried memories and setting in motion an unexpected interchange with the president herself. As brilliantly spare and compact as are all of James Sallis's novels, Others of My Kind stands apart for its female protagonist. Set in a near future of political turmoil, it is a story of how we overcome, how we shape ourselves by what happens to us, and of how the human spirit, will not be put down.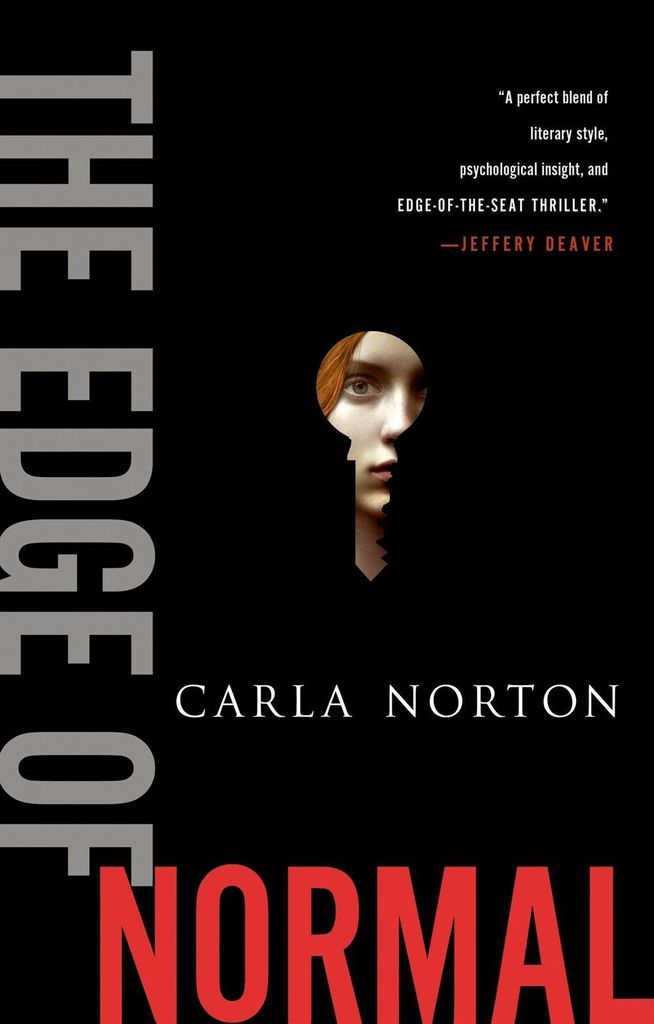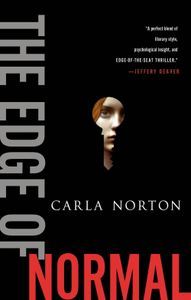 The Edge of Normal by Carla Norman (Minotaur Books)
In many ways, Reeve LeClaire looks like a typical twenty-two year old girl. She's finally landed her own apartment, she waitresses to pay the bills, and she wishes she wasn't so nervous around new people. She thinks of herself as agile, not skittish. As serious, not grim. But Reeve is anything but normal.
Ten years ago, she was kidnapped and held captive. After a lucky escape, she's spent the last six years trying to rebuild her life, a recovery thanks in large part to her indispensable therapist Dr. Ezra Lerner. But when he asks her to help another girl rescued from a similar situation, Reeve realizes she may not simply need to mentor this young victim—she may be the only one who can protect her from a cunning predator who is still out there, watching every move.
PAPERBACK RELEASES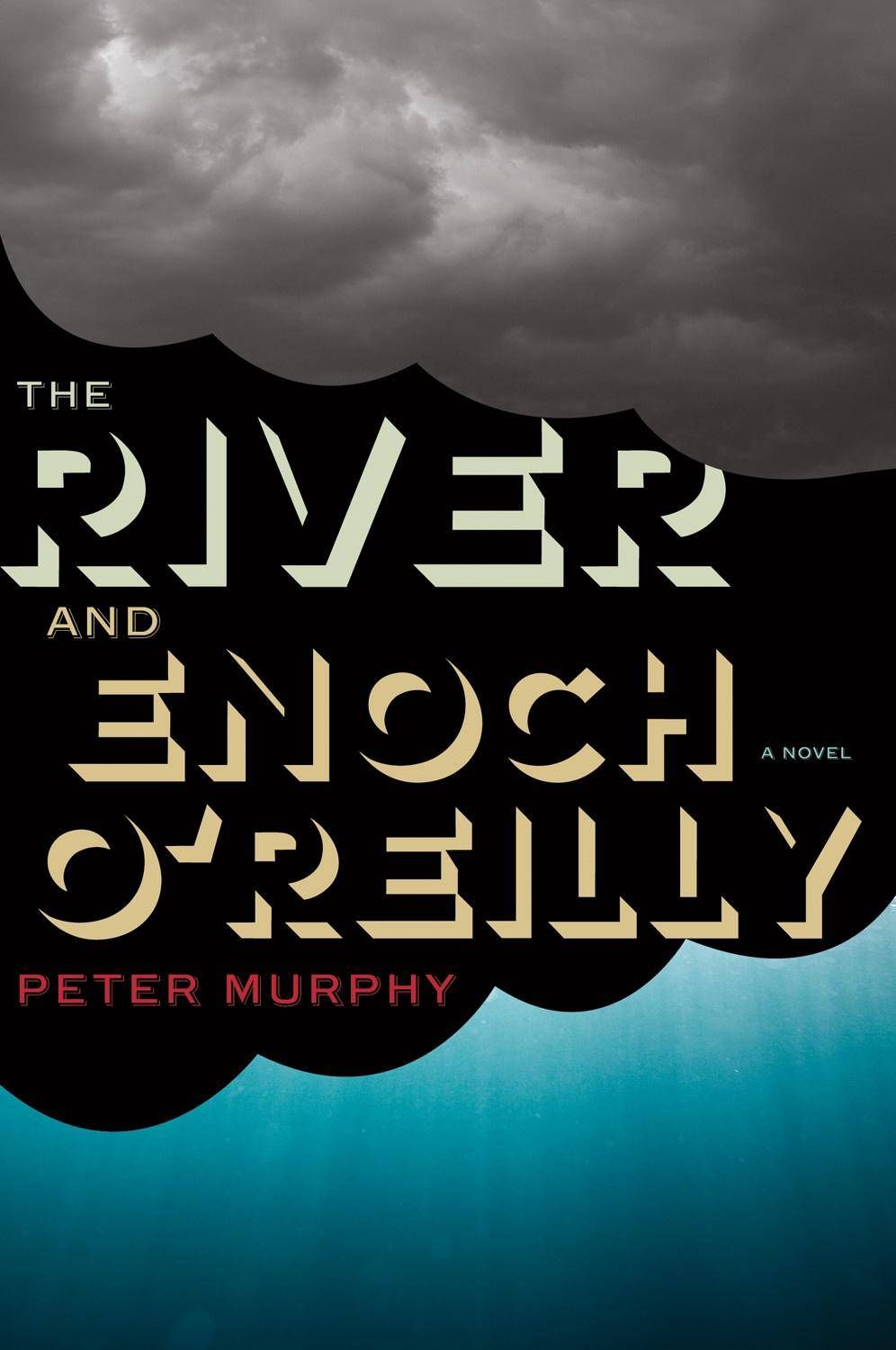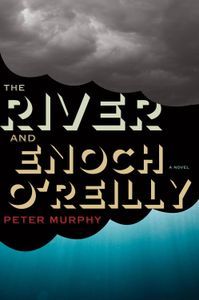 The River and Enoch O'Reily by Peter Murphy (Mariner Books)
A small Irish town. A river flood. The return of a prodigal son. On the banks of the river Rua, when the rains have stopped and the waters receded, nine bodies are found. What took them to the river?
Enoch O'Reilly, a self-made preacher and Elvis impersonator claiming to be just returned to Ireland from America, launches a radio show Revival Hour. It enjoys a short but spectacular run, and its disastrous end forces Enoch back to the family home. There he finds clues to a mythic connection between the dead-this brotherhood of the flood-the natural rhythms of the earth, a secret language called Riverish, and his lost father.
Conjuring together various traditions-gothic, Irish, Southern, music, poetry, our deep connections to stories, to our homelands, and to nature-Peter Murphy establishes himself as one of Ireland's newest literary wonders.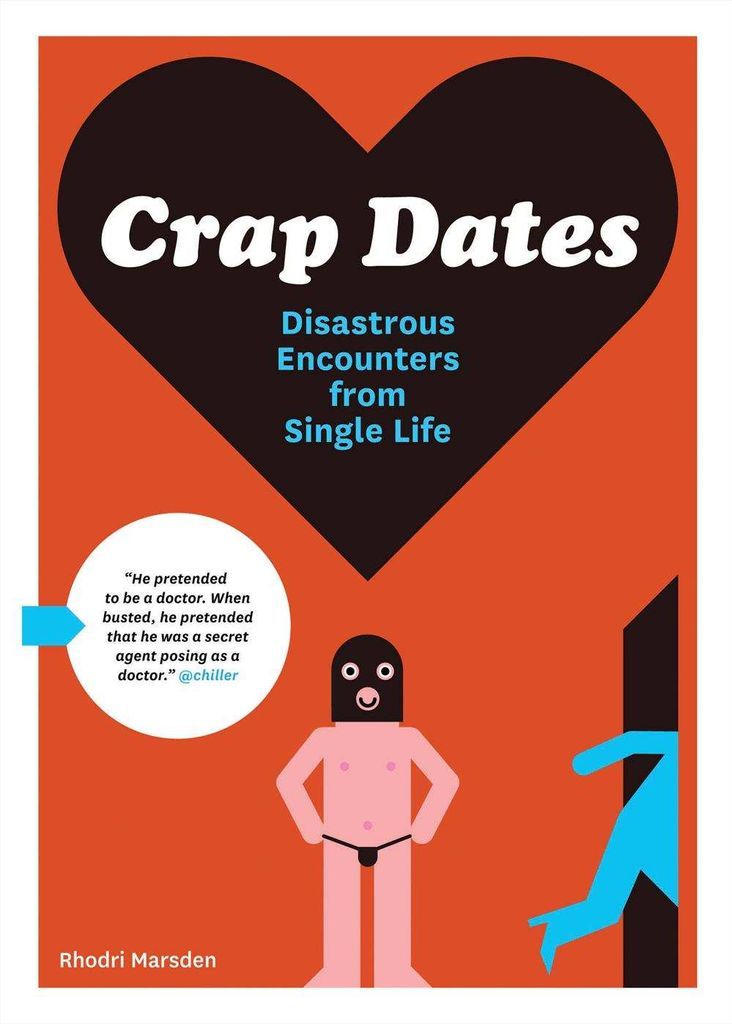 Crap Dates: Disastrous Encounters from Single Life by Rhodri Marsden (Chronicle Books)
A good date can be exhilarating: a shared joke, an improbable spark, long moments of gazing fondly into each other's eyes. Not so for the dating disasters featured in this collection of laugh-out-loud actual tweets about the most terrible evenings imaginable. From seriously unwelcome confessions, to dousing dates in wine, to bringing them back to creepy apartments to meet favorite stuffed animals, here are the funniest and most alarming reports from dating's front lines. Along the way, author Rhodri Marsden offers tips on how to identify and avoid the worst of the bad daters, including married men, blatant liars, deluded optimists, and more. This harrowing collection of real nightmare dates will amuse anyone who's suffered through one of cupid's off nights.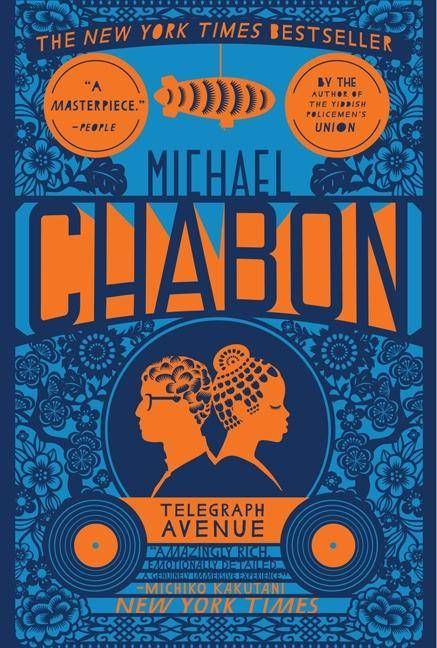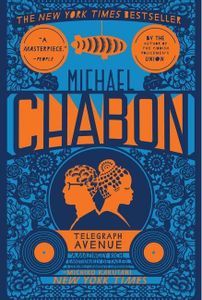 Telegraph Avenue by Michael Chabon (Harper Perennial)
As the summer of 2004 draws to a close, Archy Stallings and Nat Jaffe are still hanging in there-longtime friends, bandmates, and co-regents of Brokeland Records, a kingdom of used vinyl located in the borderlands of Berkeley and Oakland. Their wives, Gwen Shanks and Aviva Roth-Jaffe, are the Berkeley Birth Partners, two semi-legendary midwives who have welcomed more than a thousand newly minted citizens into the dented utopia at whose heart-half tavern, half temple-stands Brokeland.
When ex-NFL quarterback Gibson Goode, the fifth-richest black man in America, announces plans to build his latest Dogpile megastore on a nearby stretch of Telegraph Avenue, Nat and Archy fear it means certain doom for their vulnerable little enterprise. Meanwhile, Aviva and Gwen also find themselves caught up in a battle for their professional existence, one that tests the limits of their friendship. Adding another layer of complication to the couples' already tangled lives is the surprise appearance of Titus Joyner, the teenage son Archy has never acknowledged and the love of fifteen-year-old Julius Jaffe's life.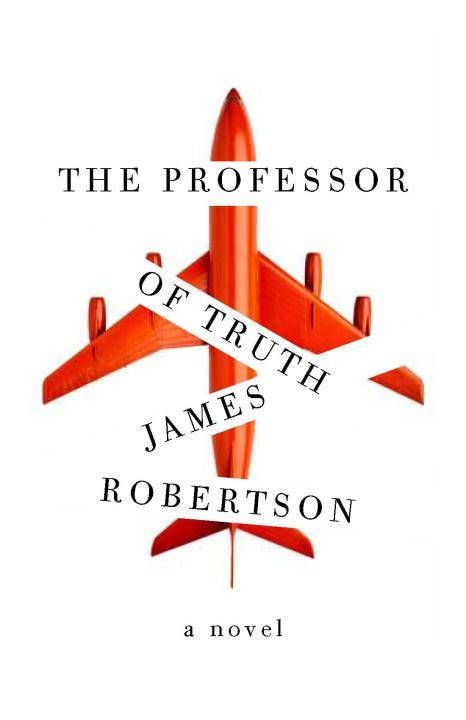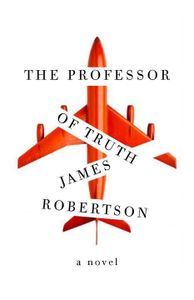 The Professor of Truth by James Robertson (Other Press)
Twenty-one years after his wife and daughter were killed in the bombing of a plane over Scotland, English lecturer Alan Tealing persists in trying to discover what really happened on that terrible night. Over the years, he obsessively amasses documents, tapes, and transcripts to prove that the man who was convicted was not actually responsible, and that the real culprit remains at large.
When a retired American intelligence officer arrives on Alan's doorstep on a snowy night, claiming to have information about a key witness in the trial, a fateful sequence of events is set in motion. Alan decides he must confront this man, in the hope of uncovering what actually happened. While Robertson writes with the narrative thrust of a thriller, The Professor of Truth is also a graceful meditation on grief, and the lengths we may go to find meaning in loss.
Odd Jobs by Ben Lieberman (Thomas & Mercer)
Hauling cow carcasses through a freezing warehouse isn't Kevin Davenport's idea of summer fun. But it's not his first crappy job. And with tuition due and his widowed mom strapped for cash, he?s in no position to turn down good pay. But there's more than meatpacking happening at Kosher World Meat Factory. And the truth isn't quite so?well, kosher. Turns out the business is a front for a criminal syndicate. While working at the corrupt meat factory, Kevin discovers who killed his father, and now all bets are off. Kevin finally has the chance to settle the score, and he'll tackle any job – club fighting, bookmaking, even drug dealing – to earn his revenge. But can he do it without becoming the very thing he's trying to destroy? Or, God forbid, flunking out of school? The Sopranos meets Animal House in this darkly comic coming-of-age novel about the price of vengeance and the burden of truth.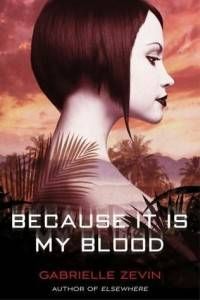 Because It is My Blood by Gabrielle Zevin (Square Fish)
Since her release from Liberty, Anya Balanchine is determined to follow the straight and narrow. Unfortunately, her criminal record is making it hard for her to do that. Plus, all the people in her life have moved on: Natty has skipped two grades at Holy Trinity, Scarlet and Gable seem closer than ever, and even Win is in a new relationship. But when old friends return demanding that certain debts be paid, Anya is thrown right back into the criminal world that she had been determined to escape. It's a journey that will take her across the ocean and straight into the heart of the birthplace of chocolate where her resolve–and her heart–will be tested as never before.
_____________________________
Sign up for our newsletter to have the best of Book Riot delivered straight to your inbox every week. No spam. We promise.
To keep up with Book Riot on a daily basis, follow us on Twitter, like us on Facebook, and subscribe to the Book Riot podcast in iTunes or via RSS. So much bookish goodness–all day, every day.